How to get ready for a home vet visit?
You've booked your first appointment with a mobile veterinarian.
Exciting! So what's next?
We've prepared a list of tips that will set you and your pet up for success.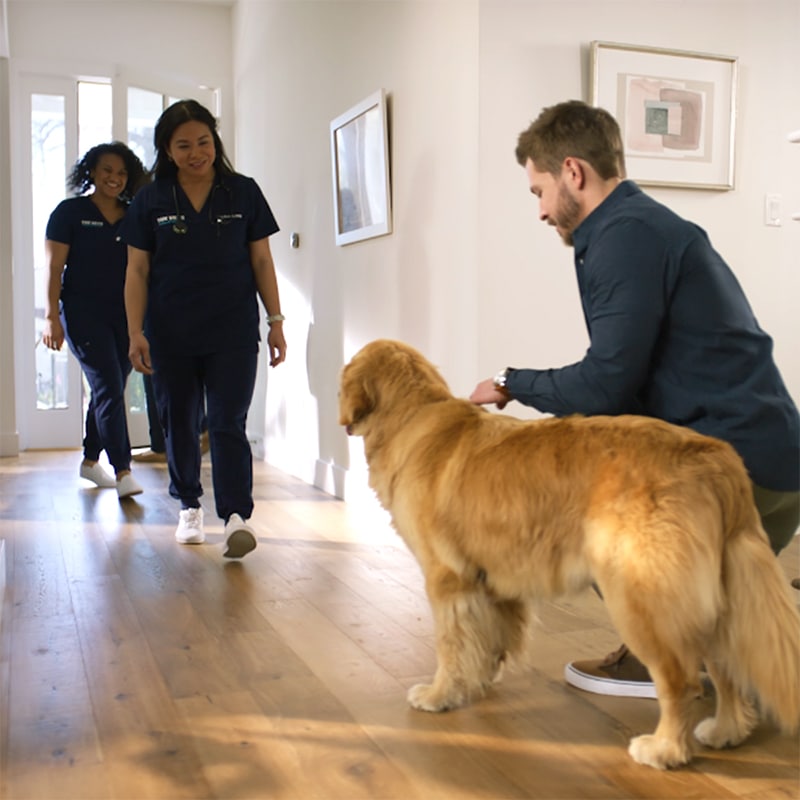 Prepare veterinary records
If you haven't done so already, please email us a copy of your pet's medical records to records@thevets.com prior to the appointment. If you do not own a copy of the records, please contact your previous veterinary clinic or hospital and request a copy.

Allow for time flexibility
Our Vets always aim to arrive on time. But just like the weather, we can't accurately predict traffic. Please allow our Vets arrival flexibility of roughly 30 minutes before/after the confirmed appointment time.

Find a safe, enclosed place
Pets mirror the emotions of their owners. As such, your pet will notice if you are nervous about your vet visit. Being mindful of your voice and body language will help keep your pet at ease.​

Keep calm and carry on
This helps to ensure your pet is as stress-free as possible and avoids the chance of them hiding when the team first arrives. Failing to do so means we might not be able to complete the exam. ​

Avoid distractions
Please keep distractions to a minimum, including television, music, and other pets. Kids are welcome to learn from a safe distance while the vet examines the pet.

Ensure 2-3 hours of fasting
Please avoid feeding your pet before the visit. You're welcome to keep their favorite treats nearby, so our veterinarian can use snacks as a tasty distraction.

If needed, talk to the vet
If your pet is still anxious, your vet may suggest prescription medication that can help them relax during the visit or sedation to ensure they can be seen safely. Speak to your vet for specific recommendations.

Some cats may get anxious and will try to seek shelter upon the vet's arrival. Thus it is recommended to place your feline friend in a small room or a carrier prior to the appointment.

Those simple yet extremely helpful tips will make sure we make the most of the upcoming visit. 
See you soon!
Book your home visit today.