Schedule a mobile vet visit and get exceptional pet care in the comfort of your own home.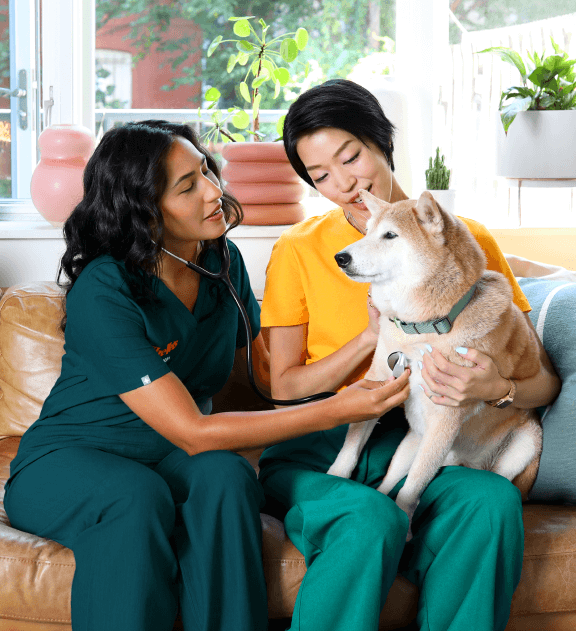 Take the stress out of going to the vet
Let The Vets bring world-class pet care to you. We offer the full range of treatments your pet needs, including wellness exams, sick care, diagnostics, and more.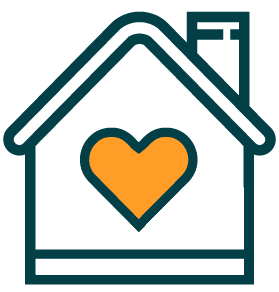 Staying home keeps your pets feeling safe and relaxed during their vet visit.
More than one pet? Book a single at-⁠home visit and The Vets will take care of your whole pack.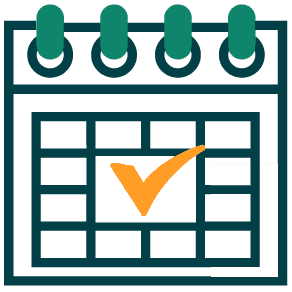 Simply choose a time that works for your busy schedule, and let The Vets come to you.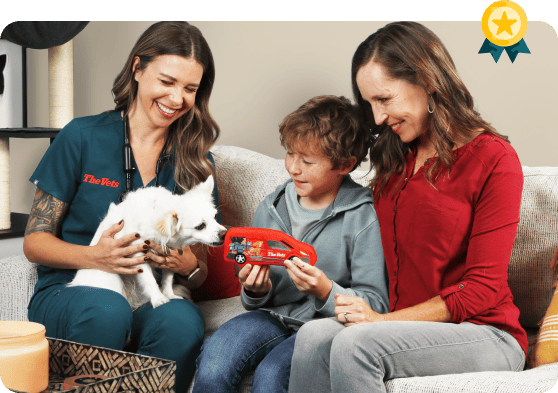 Explore our Total Wellness
TM

Membership
Explore our Total Wellness
TM

Membership
Unparalleled care – at a price that's just right – right in your living room. Membership includes every essential – from exams to lab work to preventative meds – and much more.
We provide mobile veterinary services in various major cities and metro areas across the United States.
Click on the map below to visit a location.
Read some of our 5‑star reviews
Dr. Miller took so much time to try and comfort my very scared pet, meeting them on the floor and bending over backwards in so many ways. Thank you so much for your excellent care!
They were so good to Sandy who's life gently ended surrounded by the family she loved. The doctor explained everything to us and the four kids present. It was solemn. We have since bee gifted with two big dogs who will see The Vets when needed. We are very grateful for their care.
They were so friendly and professional!! Very efficient, and super knowledgeable! Highly recommend!!
The service that is provided is far above anything. The veterinarian and assistant are absolutely wonderful and kind. As a parent of multiple fur babies, having the veterinarian come into our home made each of them so calm and relaxed. The prices were extremely fair, and their communication was above par. I cannot wait to have them out again.
They took exceptional care of my dog. They were very nice and kind. Very sweet to my dog. Very knowledgeable, helpful and prepared. Smooth experience, I like that they were able to come to my house and treat my dog at a comfortable environment for him. I highly recommend and would see them again in the event of any vet need 🙂
I cannot say enough good things about this service! We have 2 cats and getting them to the vet is stressful starting with the carrier. This service is professional, excellent communicators, prompt, courteous and so sweet to our cats. They made the entire process so easy for us. Highly recommend
LOVE The Vets! They are a mobile vet service which means they come to your house. There is zero stress for my dog and myself, and it's super convenient. The vet is thorough and takes her time to talk through the evaluation and available options for treatment. I won't go back to our old vet, The Vets has been an amazing experience for both my dog and myself.
We have used The Vets twice, and on both occasions they were very competent and friendly. They maintained a calm and caring professionalism, even when our adopted feral cat screamed and tried to kill them! I couldn't be more happy and impressed. Thank you, The Vets!
I have a senior dog with mobility issues and having a vet come to our house is a great option. Easy scheduling, great communication and care. I highly recommend them.
Wonderful care for an option when in need. Personal and very friendly. So patient and great with my sick kitty. My Leroy is now all well and back to his trooping self. Thank you so much!
How can you not love that the vets come to my house and sit on my floor at my cats level to check him? BB walked right up to them and loved up to them immediately. Dr. Savageau (besides having a cool name) was gentle, informative. She also heard and accommodated what I wanted in a relationship with a vet. When I had a follow up call, she responded with great information and kindness. I highly recommend The Vets.
Absolutely painless appointment and house call for a Saturday. Vet was knowledgeable and patient, as was his Vet Tech. I will use them again for sure. $ wise they were no more expensive than going to my regular Vet, who is closed on Saturday's.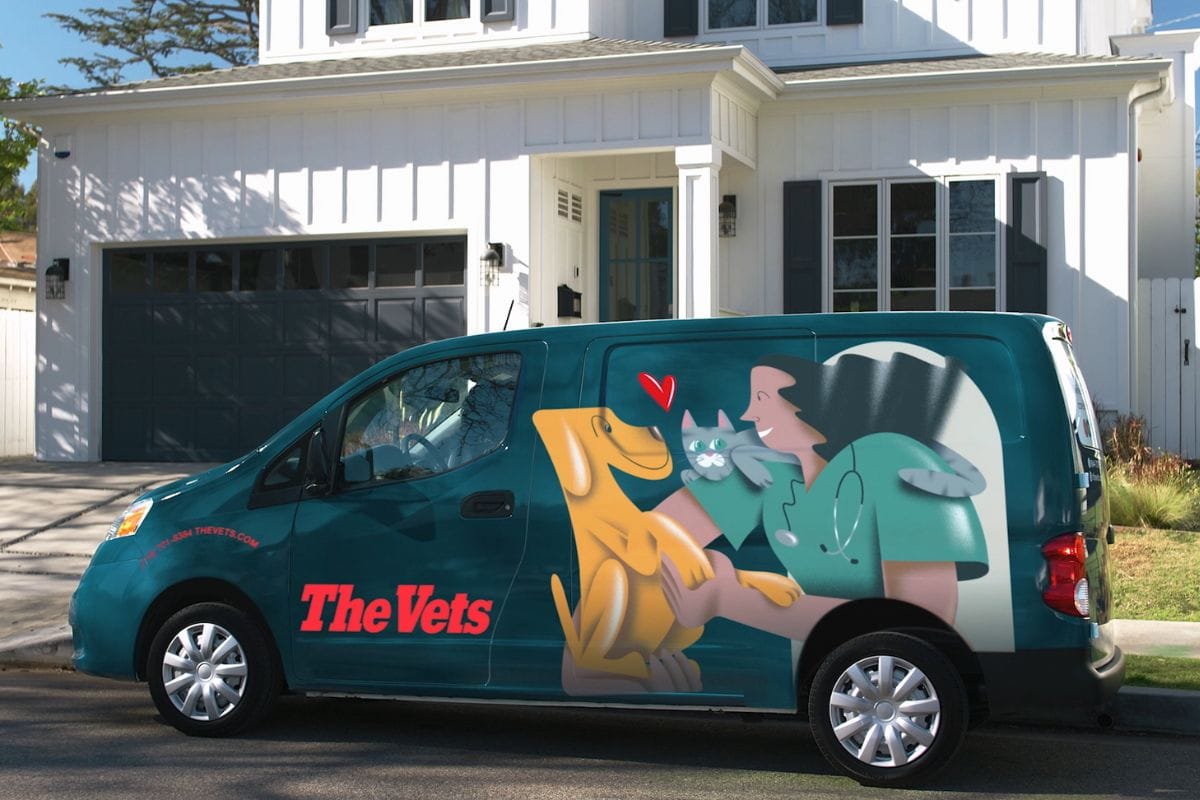 Compassionate care, at your doorstep
Compassionate care, at your doorstep
Our skilled veterinarians deliver expert care with a personal touch, making it easy for you to take the best care of your whole household of pets.

We provide a wide selection of canine and feline vaccines.

If your pet suddenly feels unwell, you can book a same-day or next-day appointment. Please note that we do not provide emergency services.

We perform all types of lab tests: from blood work to skin scraping and urine samples.

Comprehensive nose-to-tail exams to make sure your pet is healthy and well.

Prevent the heartache of a lost pet, and improve your chances of being reunited with your beloved cat or dog.

Our medical teams will work with you in building a balanced nutrition plan customized to the pet's lifestyle, health, and overall well-being.
The Vets are Fear Free
®  
certified
The Vets are Fear Free
®
certified​
Keeping your pets calm and creating a positive experience during routine exams is better for everyone. That's why our medical teams will go the extra mile to eliminate anxiety, stress, and fear in each patient during the appointment.
to get your daily dose of exclusive content tailored for pet parents
Book a home vet visit today