We're revolutionizing the veterinary industry—and are looking for innovative, passionate people to join us. The Vets is hiring veterinarians, veterinary technicians, and other team members to bring best-of-class, tech-driven pet care to the comfort of our patients' homes.
We're revolutionizing the veterinary industry—and are looking for innovative, passionate people to join us.
The care pets need.
The conditions you deserve.
We understand that the stressful environment of many veterinary clinics can lead to burnout, and we're committed to changing that. All of our vets have a flexible schedule and no more than eight at-home appointments a day, allowing them to give pets the time and attention they need.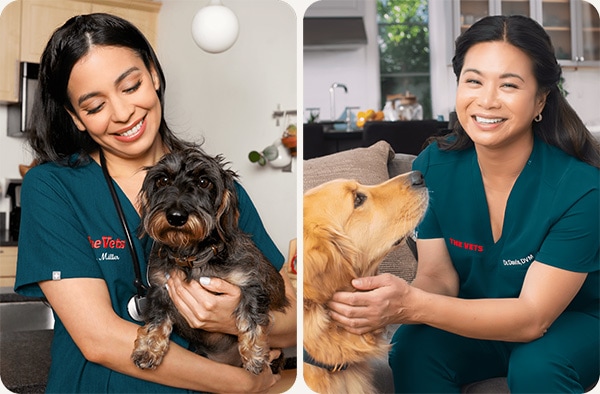 The future of pet care starts here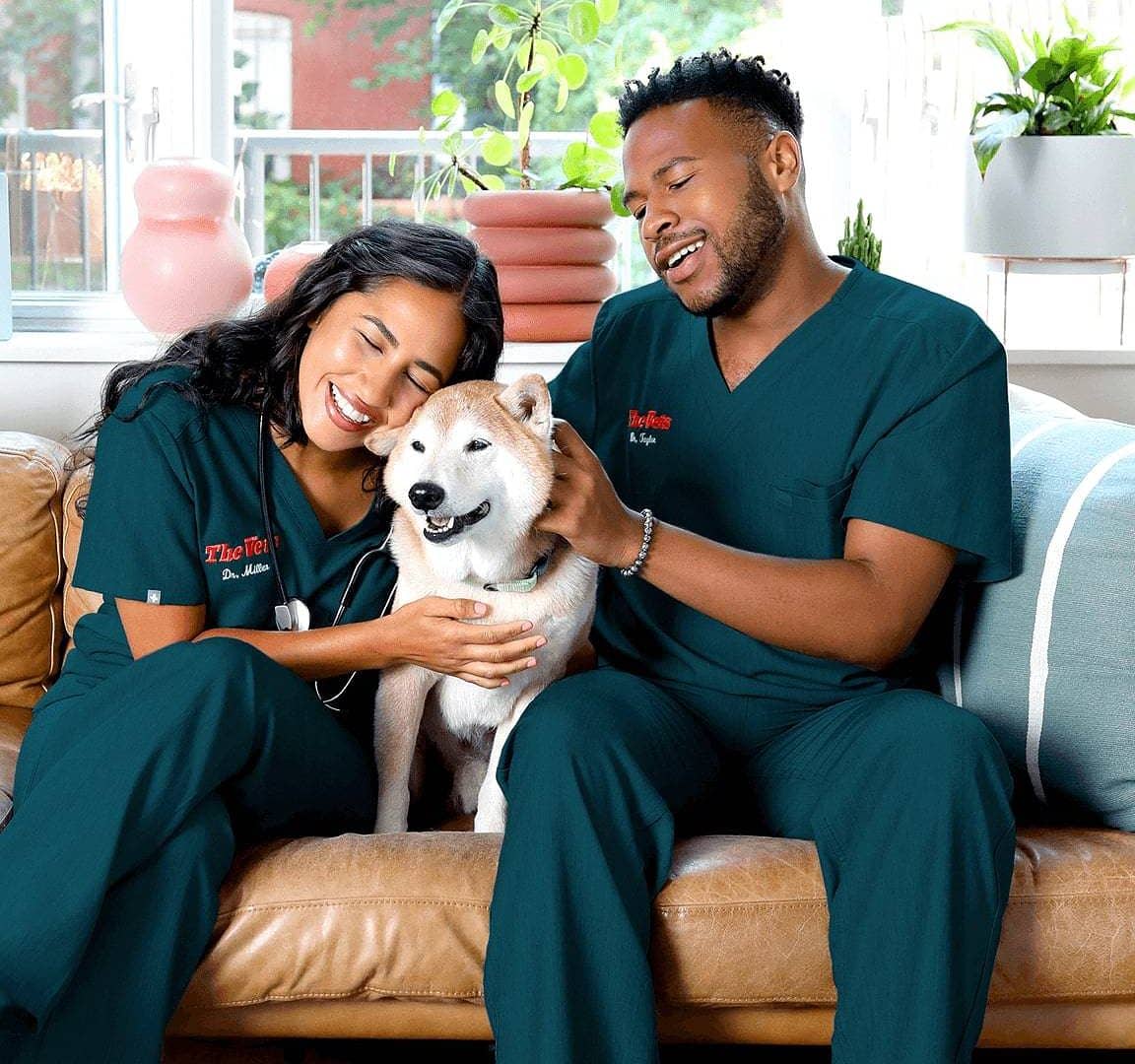 Healthier work environment

Home visits offer a stress-free environment for both our vets and the pets. And when pets are more relaxed, it's easier for vets to give them the care they deserve.

Preemptive and predictive medicine

We focus our energy on providing high-quality preventative care and using proven technology to predict, prevent, and treat medical conditions.

Compassionate care

We believe that pets deserve to be treated with dignity and receive the highest level of medical care, and that's reflected in everything we do at The Vets.

Superior support

Our vets are assisted by a team of city managers, operations support specialists, and medical advisers, who coordinate logistics and solve challenges that might arise.
You take care of the pets. We'll take care of the rest.
Discover your new workday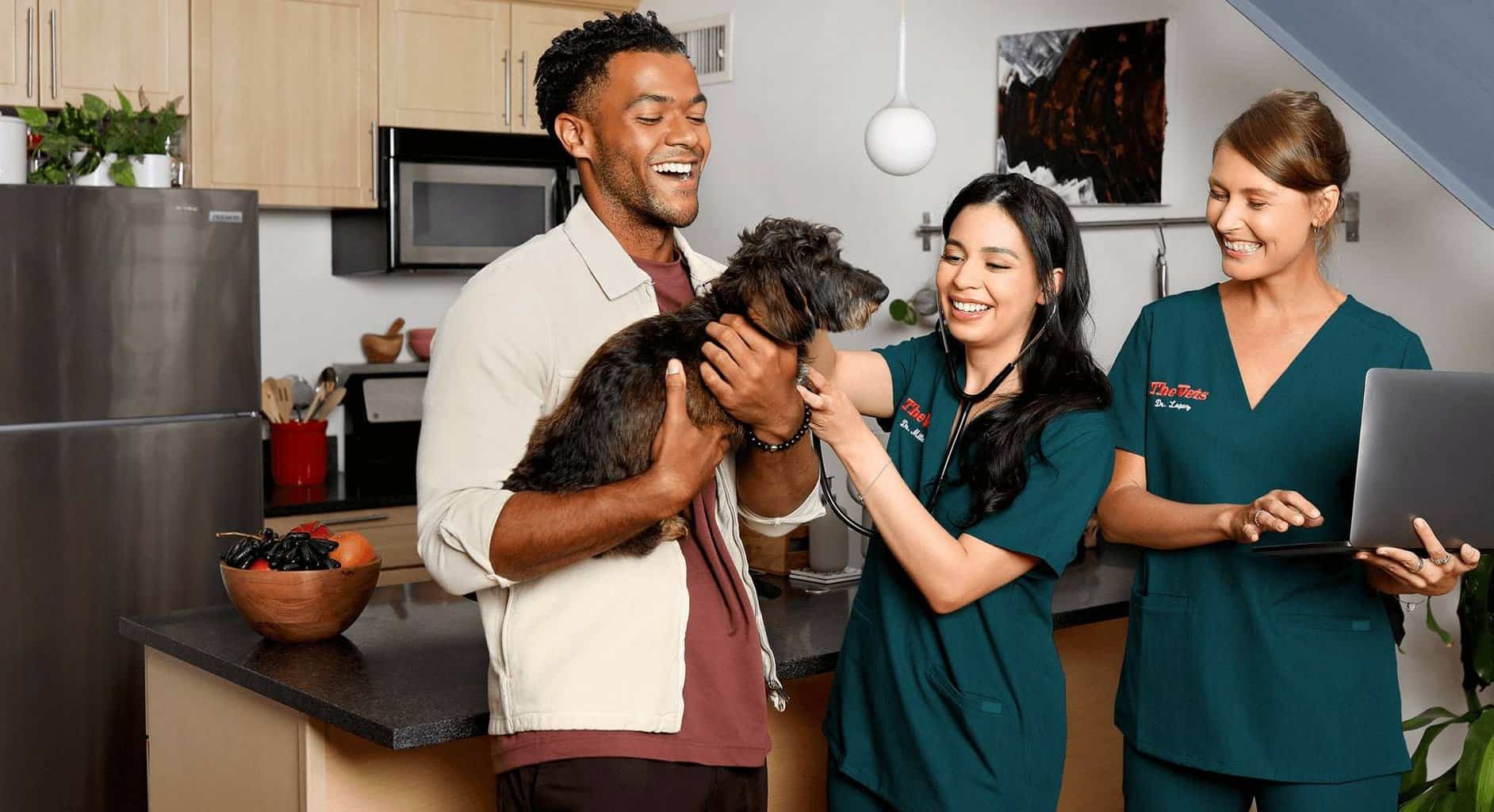 We have created a comprehensive vet and tech support team that includes: city manager, on call medical support team and medical advisory board to help you prep for each meeting in advance. Throughout your day our medical support team will facilitate communication between you and the pet owners and be on call for support. We'll take care of the backstage so you can run the show.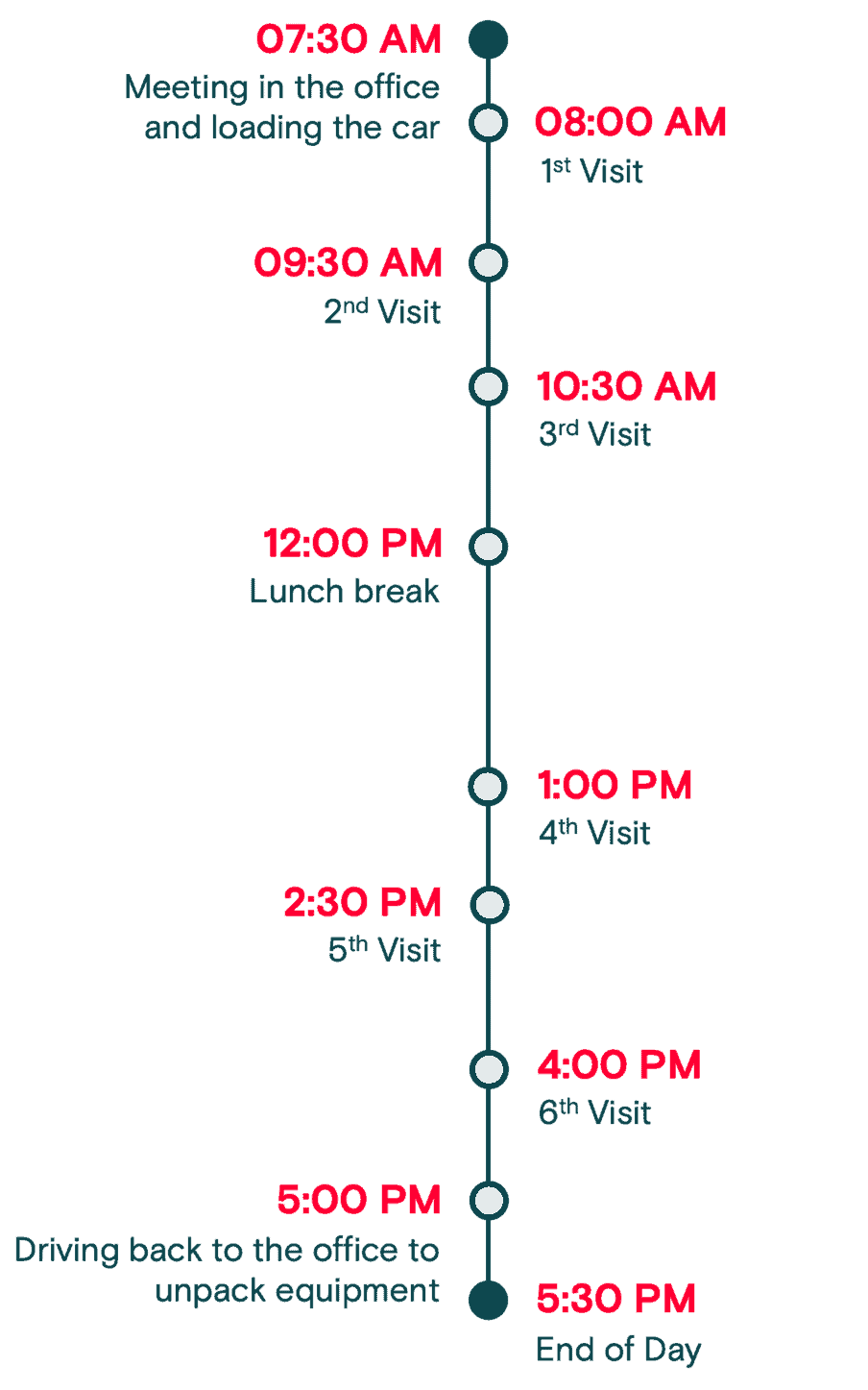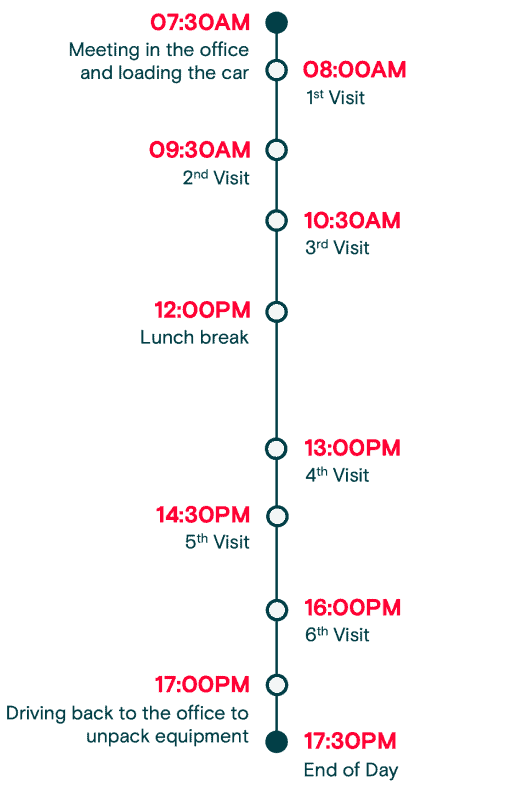 It is a much more relaxed environment, and the stress level is much decreased. The volume load is very manageable, and we have a good amount of time to converse with pet parents. No more wrangling dogs and cats in a stressful environment. We have more calm patients and have pet parents who can witness how difficult their pet may be and assist us in the home. The company is very employee focused, giving employees flexibility with time off and scheduling, great benefits, recognition, regular check-ins, and those gifts of appreciation throughout the year

I have really loved doing mobile veterinary work because the vast majority of clients are SO kind and grateful that we come to their house. So many people really love the service and having us come to them. People and animals also seem more at ease in their own house, so it tends to be a more laid-back environment. Because we are seeing less people in a day, it's easy to remember owners, their animals, and to develop a bond with them. I feel much more connected to my clients and patients compared to being at a brick-and-mortar clinic.
Working with The Vets has renewed my love of veterinary medicine. I was so burned out from seeing 25-30 appointments a day and never having the time to connect with the clients or pets. Now my team has ample time to do a thorough exam and we ALL enjoy a very low stress visit. Clients really are amazing and pets are much more relaxed on their own couch. Win Win Win!