House calls 101:
How does it work?
Ever wondered how at-home appointment works? Mobile vet visits are different from regular visits to a clinic. We've prepared a short overview of the process to get you started.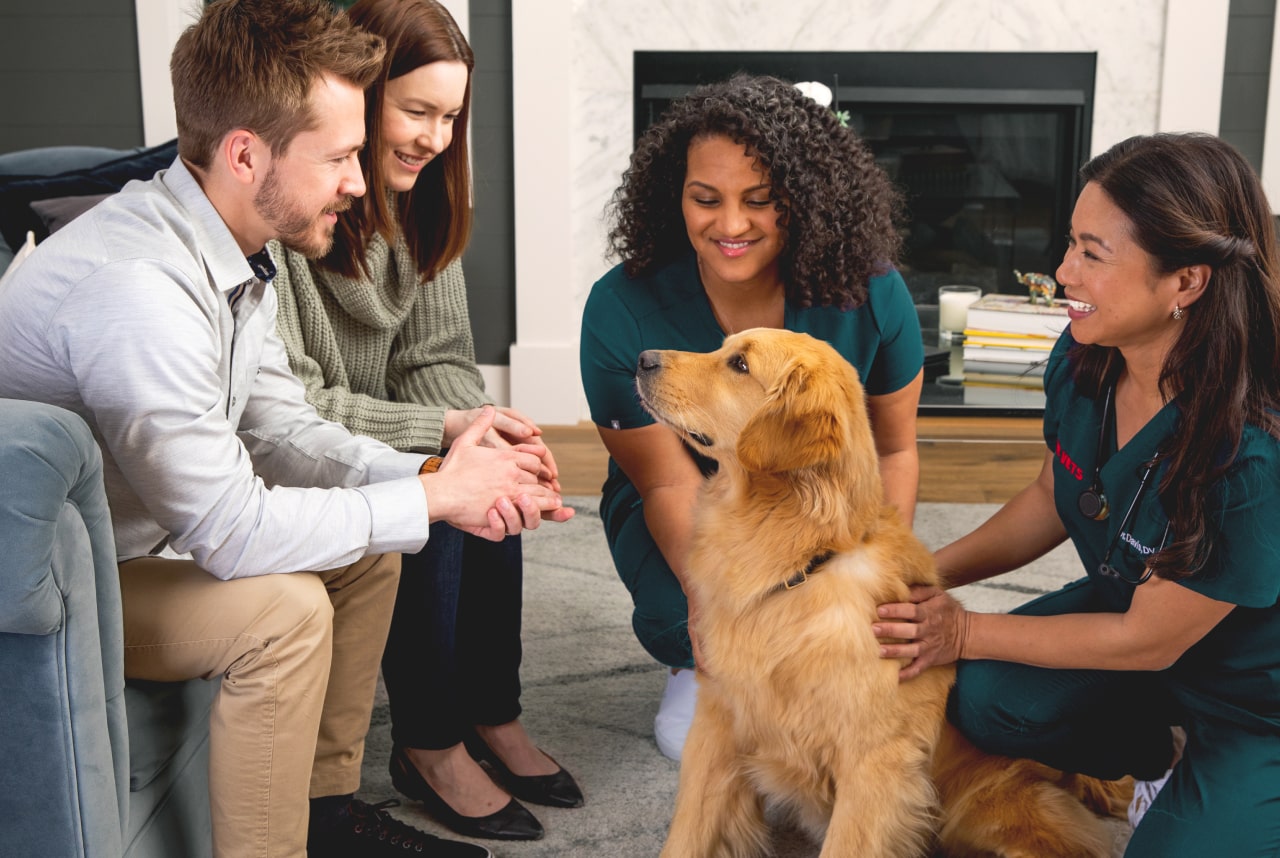 Suitable for: Regular wellness checkups and sickness treatment for puppies and kittens, adult cats and dogs, and geriatric patients; pets sensitive to the traditional clinic setting. 
Not suitable for: emergency treatment and visits that require imaging such as x-rays or MRIs. Hard to define if you are having an emergency? Read our emergency guide to evaluate the situation.

Select a suitable time slot at booking.thevets.com to schedule your home visit. Once you complete the booking process, you will receive a confirmation email with the details of the time and date of your upcoming appointment.

After your appointment is scheduled, one of our Booking Agents will reach out to learn more about your pet and the reason for a visit to tailor the visit plan to your specific needs. If there are any particular behavioral concerns, parking or travel instruction, or any other issue that our veterinarians need to be aware of, please let us know to ensure that our team provides the highest quality of care. ​

Follow the pre-appointment recommendations sent to your email to ensure that the visit is smooth and successful. Please note that every appointment requires prior confirmation with our Booking Agents or via SMS reply to the confirmation SMS that you will receive before the visit.

A medical team consisting of a Veterinarian and a Veterinary Technician who will arrive at your house in a predetermined time slot to examine your pet and define a further treatment plan if necessary. Depending on the services provided, allow 30 to 90 minutes for a single pet appointment and between 45 to 150 minutes for a multiple pet visit. In certain cases, we will perform additional tests and pass the samples to the laboratory for examination.

Additionally, since our teams are mobile and driving from appointment to appointment, they sometimes encounter unplanned delays in travel due to traffic and weather. Please allow for a window of 30 minutes before and after your scheduled booking time for them to arrive. Often they'll reach out to let you know if they're running ahead or behind too.

We will deliver prescribed medications to you after the visit if they are unavailable over the home visit. If any laboratory test is performed, the results will be sent to your mail within 72 hours and we will call you in case further discussion of the treatment plan is required.​

Our medical team will follow-up from time to time to check up on your pet's condition regularly.​​
Book a home vet visit today