Why Are Tomatoes Good for Dogs?
Tomatoes are a great source of antioxidants, which are proven in humans to help keep the heart healthy and reduce the risk of cancer. The antioxidant Beta Carotene has additional benefits as it can also be processed into Vitamin A in the body. Tomatoes also contain the vitamins C and K and the minerals folate and potassium. Tomato skin is an excellent source of fiber and also contains the natural anti-inflammatory Naringenin.
How Can Tomatoes Be Good for Dogs?
Tomato plants are part of the nightshade family. They contain a substance called solanine, which can be poisonous to dogs in large amounts. Most of the solanine within tomato plants is found in the green areas like the leaves, stems, and stalks. Green and under-ripe tomatoes will also contain more solanine than ripe tomatoes. However, even ripe tomatoes will have small amounts. Therefore, any tomatoes your dog eats will carry a small risk of tomato poisoning.
Can Dogs Eat Cooked Tomatoes?
Another risk associated with feeding your dog a dish containing tomatoes doesn't come from the fruit itself but from the other ingredients which may be included. For example, onions and garlic are a staple alongside tomatoes in many sauces, but they are toxic to dogs. Seasonings and spices can also irritate your dog's gut. Therefore, it's best to avoid offering your dog some Bolognese or tomato-based curry!
Dogs should never eat green tomatoes or parts of a tomato plant. Even though small amounts of ripe tomatoes are safe, larger quantities could still cause signs of tomato poisoning.
What is Tomato Poisoning and What Are The Symptoms?
If your dog ingests too much solanine from eating unripe tomatoes or tomato plants, they may develop signs of tomato poisoning. The most common symptoms of tomato poisoning are vomiting and diarrhea. However, solanine can also affect the heart and brain as well as interfering with nerve and muscle function. This can cause muscle tremors, weakness, incoordination, or even seizures.
How much tomato can dogs eat?
When it comes to green, unripe tomatoes, dogs shouldn't eat any at all. This is because the higher concentration of solanine could cause your furry friend to become unwell. Although ripe tomatoes contain a small amount of solanine, they are likely to be safe for your dog to eat occasionally, in small portions. Be aware, though, that large amounts of tomatoes, even if they're ripe, could cause tomato poisoning. One to two cherry tomatoes a couple of times a week is unlikely to cause harm to most dogs.
If you choose to feed your dog some cooked tomato, make sure any other ingredients aren't toxic. You should also avoid using any seasoning or spices. Onions and garlic are particularly problematic since they can cause your dog to become anemic, as well as vomiting and diarrhea.
Can My Dog Eat Tomatoes?
Your dog may or may not like tomatoes. They're not to everyone's taste – especially if you're a dog! But if you happen to have a peculiar pooch who is partial to tomatoes, there are a few things you should be aware of.
Firstly, dogs should never eat green tomatoes or parts of a tomato plant. So, pet parents who have tomatoes growing in their garden should be extra careful. Next, even though small amounts of ripe tomatoes are safe, larger quantities could still cause signs of tomato poisoning. So, make sure you're pretty strict with your tomato rations.
Finally, cooked tomatoes are okay, but if they're part of a sauce or dish, there could be hidden ingredients that are toxic, so always check the recipe. If you follow the above guidelines, your pup can enjoy the odd tomato safely, without you worrying about their health.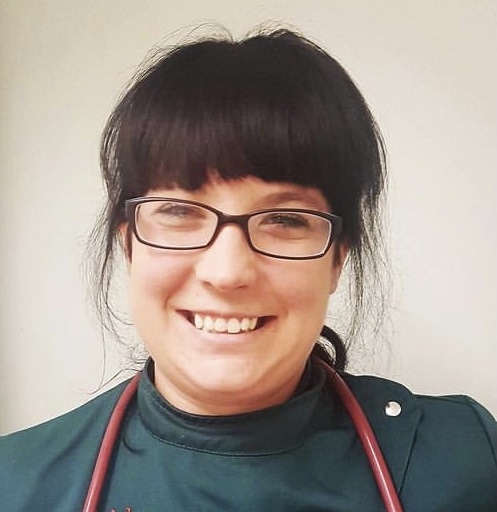 Dr. Hannah Godfrey MRCVS graduated from the Royal Veterinary College in 2011. Although she initially worked in mixed practice treating all species, she found a love for small animal work and has worked exclusively with dogs and cats since 2014. She lives in Wales with her partner, son, and two cats (named Poppy and Ashton Kutcher), and writes comedy fiction in her spare time.