Our testimonials capture our approach: personalized, stress-free, and centered around the well-being of both pets and their human companions. Experience our commitment to compassionate at-home pet care.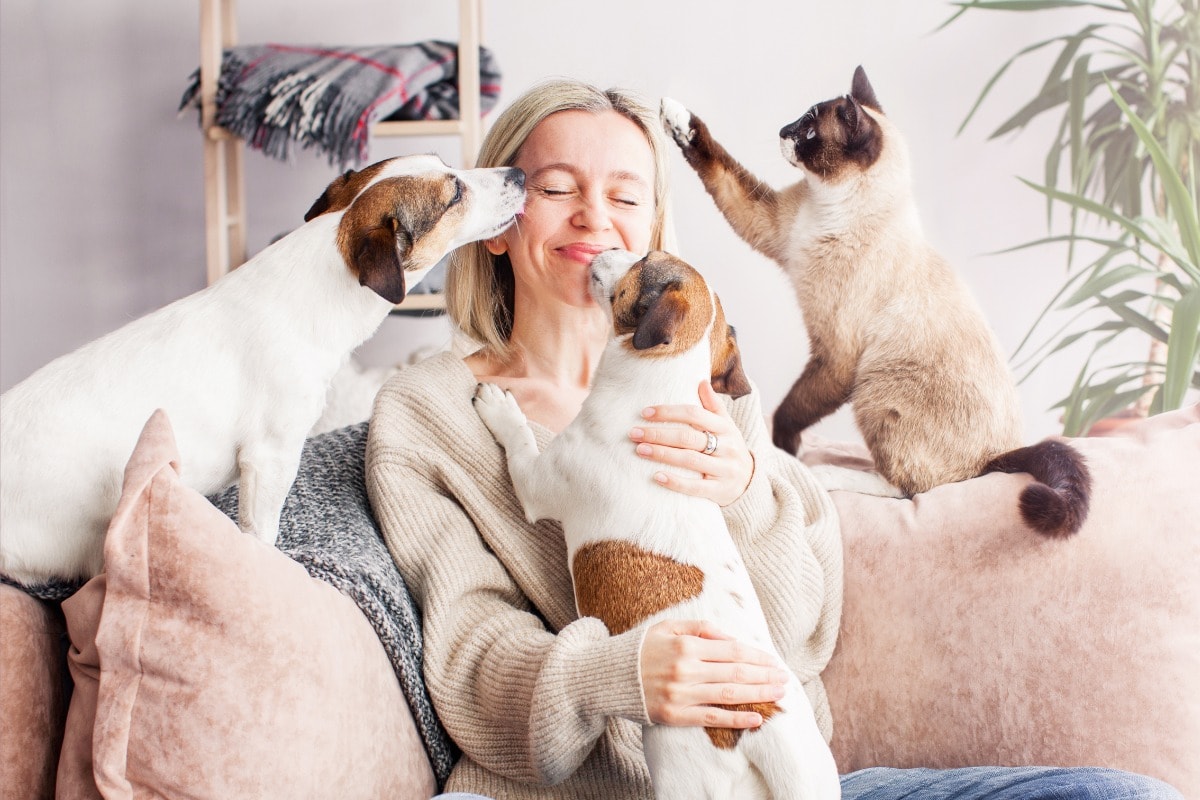 Pets served across the U.S.
Miles covered by mobile teams
Amazing service and quick turn around. They were able to come over the very next morning after I picked up a stray to check her out and get her vaccinated.​
If you don't want to travel to the Veterinarians office, I recommend you the Vets mobile service. They came out and provided fast and friendly service. They have great Vets providing top notch care.
I could not be more grateful for the care my cat received. The team was so patient with her being scared and even helped me corral her when she hid under the couch. I can't recommend them enough to anyone with an anxious pet.

Catherine & Phoebe
The Vets exceeded my expectations for at home care for our senior Collie. Not only were we treated with care, empathy, and understanding from the very first appointment, but they stayed in touch with us throughout our hospice care for our boy. They were great I'd recommend to anyone
Zoe shows her appreciation by wagging her tail as she sees Dr. Wagner and the Vet Tech approaching our home. The caring and concern for our fur baby is extraordinary. Using this service is so wonderful for us.
The vets are wonderful nice and caring with my dog Cooper and his help me out so much so I do not have to go to the vet. Thank you all so much Texie.
The Vets mobile services are amazing. We were able to get a same day appointment, which was a huge relief as we were so worried about our cat. They were top notch in every way. I will definitely will use them again and would recommend them to all pet owners.
The Vets were wonderful! They checked over my newly rescued dog with gentleness, care and professionalism. The vet was thorough and answered all my questions. My dog was at ease and comfortable with the vet and both techs. It was a great experience. I highly recommend this veterinary service.
The Vets are the best! They were compassionate, professional, and took time to answer our questions and give us advice. They completely treated our fur babies with love and gentleness! I'd recommend them to anyone who doesn't want to cause unnecessary anxiety to their pet.

Stacey, Ginger & Josey
Happy faces of our patients
Book a home vet visit today