Can dogs eat strawberries? This may be a question you've considered, especially if your dog has been begging to try one of yours. Strawberries are a healthy fruit snack that many people enjoy, so it's only natural to wonder if you can share them with your canine friend. Let's explore whether strawberries are safe for dogs or not and whether there are any proven health benefits.
Are strawberries safe for dogs?
In one word, yes! According to the ASPCA, strawberries are a non-toxic fruit that is safe for dogs to try. As long as you only ever offer them to your dog in moderation, they are a safe, low-calorie snack that many dogs enjoy.
Strawberries are safest when they are served raw or frozen. They should be washed, have their undigestible green tops removed, and be cut into bite-sized pieces so that they are easy to eat, especially for small dogs. A whole strawberry could be a choking hazard if your dog tried to swallow it in one go!
Are strawberries good for dogs?
As long as strawberries are fed raw and unprocessed, they can make a great healthy snack. Bear in mind that, as with most fruits, strawberries are quite high in natural sugars so should only be fed in moderation.
Strawberries are naturally high in fiber which can help aid digestion. In dogs, fiber is associated with improving stool quality and can help with issues such as anal gland problems. Fiber can also help your pet feel fuller which can be helpful when they are on a weight loss regime. 
This fruit is known to contain high levels of antioxidants. These antioxidants have proven health benefits in people, but more research needs to be done into their effects on the health of animals.
Strawberries also contain high levels of vitamin C which is great for people and guinea pigs, who can't manufacture their own. Dogs however can manufacture their own vitamin C, so don't usually require it from an external food source. However, it won't do any harm to receive a little boost now and then.
Strawberries also contain excellent levels of manganese, potassium and folate (vitamin B9).
Bear in mind that, as with most fruits, strawberries are quite high in natural sugars so should only be fed in moderation.
When could strawberries be bad for dogs?
Strawberries could cause problems if they are fed in large quantities. Fruit and vegetables should make up no more than 10% of a dog's daily rations to avoid causing stomach upsets like vomiting and diarrhea. You should start by trying a piece or two, to begin with, to make sure there are no adverse reactions before offering more later.
Avoid giving strawberries that have been preserved in sugar or syrup as any nutritional benefits will be far outweighed by the high amounts of sugar. This includes canned strawberries, strawberry desserts, or sweets that are strawberry flavored. Be aware that these products could also contain harmful artificial sweeteners, such as xylitol, which is toxic to dogs.
Don't give your dog strawberries and cream. Although this is a firm favorite with many people, the cream is high in calories and fat. This can contribute to unwanted weight gain in dogs. Also, some dogs are sensitive to high levels of fat and could develop a painful condition called pancreatitis. The pancreas (which is involved in the digestion of fats) can become inflamed, leading to severe abdominal pain, vomiting, diarrhea, and lethargy. Badly affected dogs are usually hospitalized for supportive treatment.
Strawberries dipped in chocolate are also a big no-no. Chocolate, especially the dark variety, is harmful to dogs and can even cause liver failure if eaten at toxic doses. If your dog has accidentally eaten your chocolate-dipped strawberries, then call your veterinarian straight away for advice.
What fruits are safe for dogs to eat?
If your dog has a taste for strawberries, then you may also be interested to know what other fruits are safe for him to try. Just remember that dogs don't require fruit as part of their diet, but they can be enjoyed as an occasional snack. If your dog is on a good quality complete dog food then he should be getting all the nutrients he needs and won't need supplementing. 
Safe fruits to try for fun include –
Apples
Blueberries
Melon
Pears
Mango
Blackberries
Bananas
Remember never to give your dog grapes, however, as these can be toxic to dogs.
Just remember that dogs don't require fruit as part of their diet, but they can be enjoyed as an occasional snack.
So… can I feed my dog strawberries?
Yes, you can give your dog the occasional strawberry as a treat. Just remember that strawberries should never make up more than 10% of his daily food, otherwise his diet could become unbalanced and you risk issues, like tummy troubles. Don't ever force your dog to eat strawberries or other fruits, some dogs simply aren't interested! If he is on a good quality complete diet, then he should already be receiving all of the nutrients that he needs anyway.
Summary
Strawberries should be fine for your dog to eat in moderation, but if your pet ever shows any signs of ill health then always contact a veterinarian for advice.
Most are fine if they eat a strawberry, as they are a non-toxic fruit and safe for dogs to try. One strawberry is very unlikely to cause digestive issues unless your dog has a particularly sensitive stomach.

You should give fruit and vegetables in moderation to avoid tummy troubles like diarrhea. So, strawberries should only be given as an occasional treat, and make up no more than 10% of your dog's daily rations.

Yes, it should be fine to give your dog a strawberry as a treat. Just make sure it has been washed and chopped into bite-sized pieces so that your dog doesn't choke. Stick to raw or frozen strawberries, rather than any that have been processed in sugar or syrup.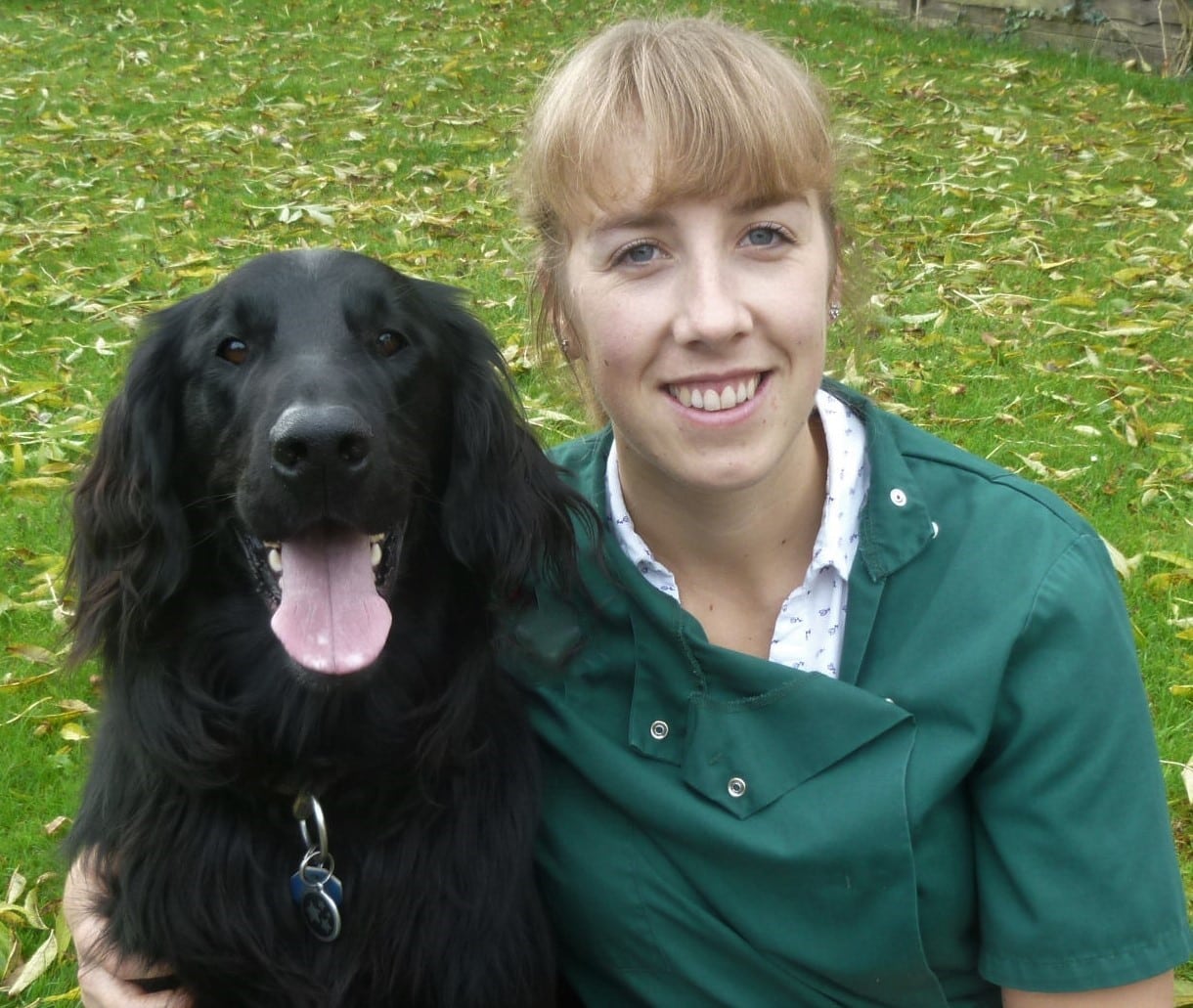 Rebecca is a companion animal vet who has always had a passion for writing and client communication. Since her graduation from the Royal Veterinary college in 2009, she has gained a wealth of experience in first opinion small animal practice, in both clinical and managerial roles. She currently works in the South West and deals with a variety of routine and emergency appointments, but particularly enjoys medicine cases. Outside of work and writing, she enjoys spending time with her family, including her bouncy flat-coated retriever George!