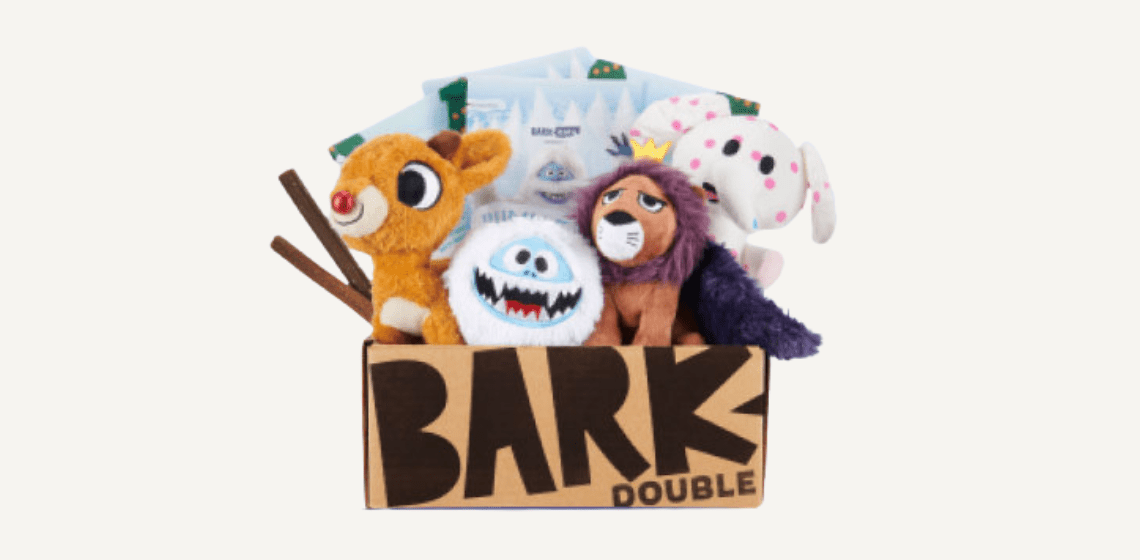 What could be better than curated treats, toys, and chews, all delivered to your dog each month? This is the perfect gift for those who are looking for a little of everything or a special way to spoil their pooch.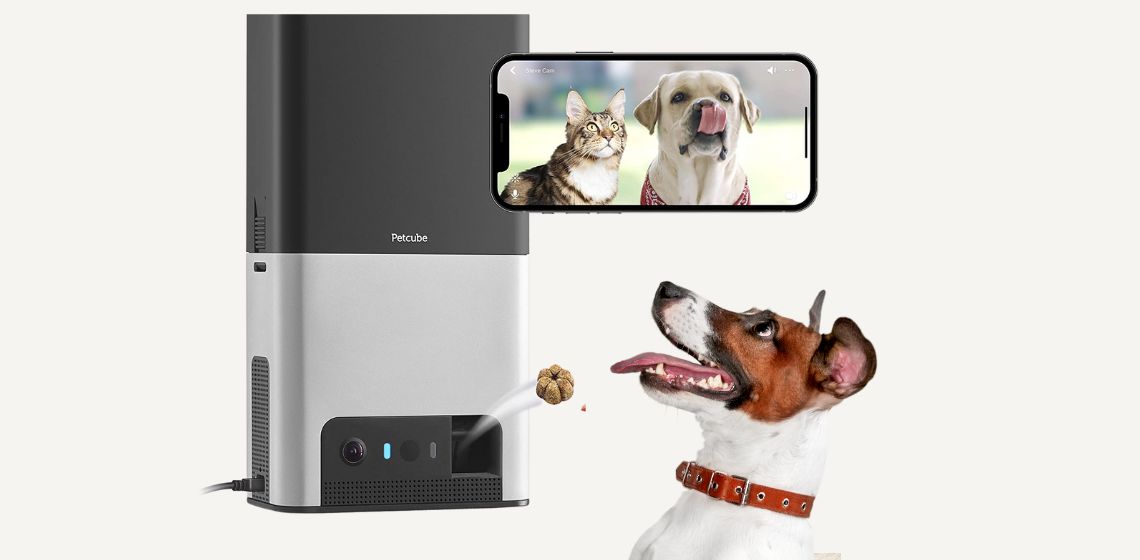 This is a splurge that may be worth it for some pet parents. This product allows you to check in on your pets when away from home, as well as dispense treats. It can be an excellent training aid, safety feature, and fun for the whole family.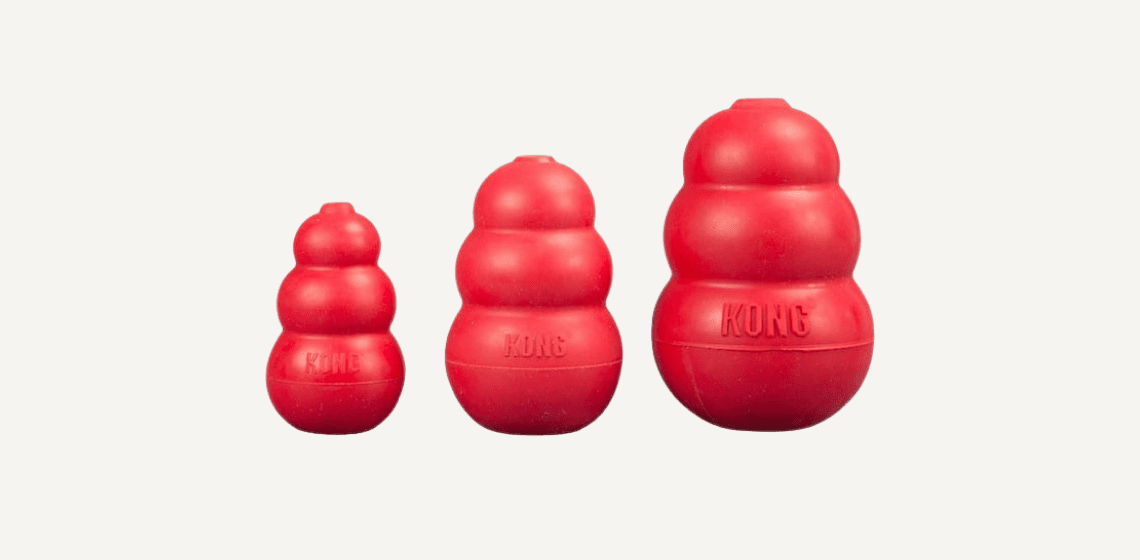 This toy is a classic. With a variety of materials and sizes there is sure to be a perfect option for every dog. While the design is simple, this toy can provide hours of distraction and entertainment, and is commonly used for dogs with anxiety or separation anxiety. Check out these recipes for things to fill it with, and your dog will thank you.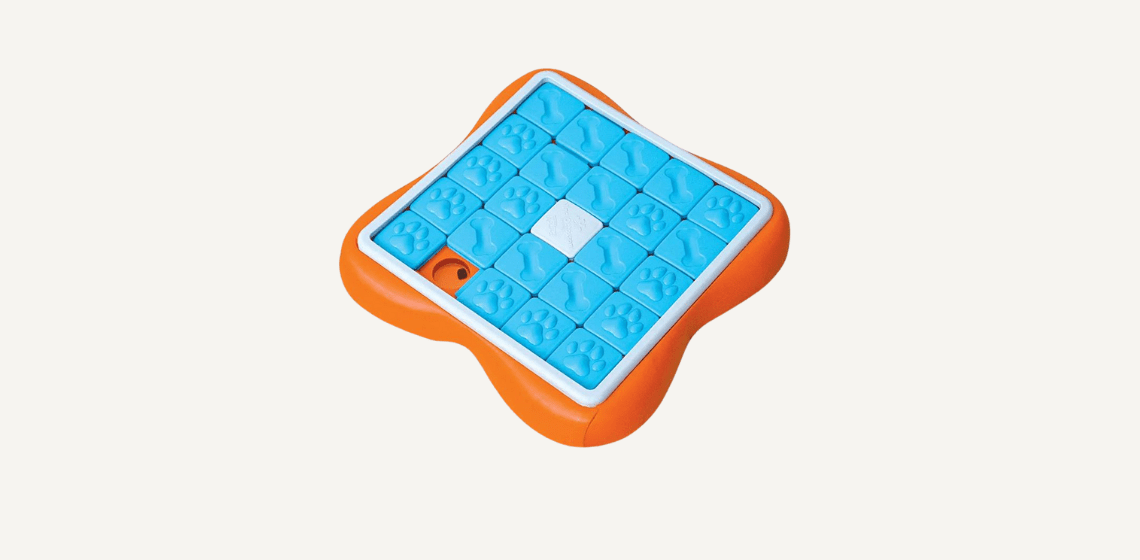 Mental, as well as physical, exercise is key to a happy and healthy pup. This puzzle toy, and others like it, will work your dog's brain as they figure out how to solve the puzzle for their reward. 
If plush toys don't last long in your household you may want to try a Tuffy. These toys are soft but without the messy stuffing, and can last longer even if your dog is a big chewer.  
Maybe you're curious about your dog's ancestry, or are looking to learn more about their genetic makeup for medical or behavioral reasons. This DNA test can be run on a cheek swab and will provide you with all kinds of information about your pup, from their breed makeup to the presence of the MDR1 gene mutation and more. And yes, it is also available for cats. 
Similar to the puzzle feeder, this treat-dispensing toy will keep your dog busy as they figure out how to get the treats inside.  
This collar that mimics a mother dog's natural nursing pheromones can help keep your dog relaxed wherever they go. 
Obedience or Agility Classes ($$$$)
Experiences always make wonderful gifts. While options and prices will vary depending on your location, you could consider signing up for obedience or agility classes. It can be a great bonding experience that you can do together and will help your dog stay sharp and active while learning new skills. 
If you're looking for ways to make the holidays extra special for your furry family members consider this: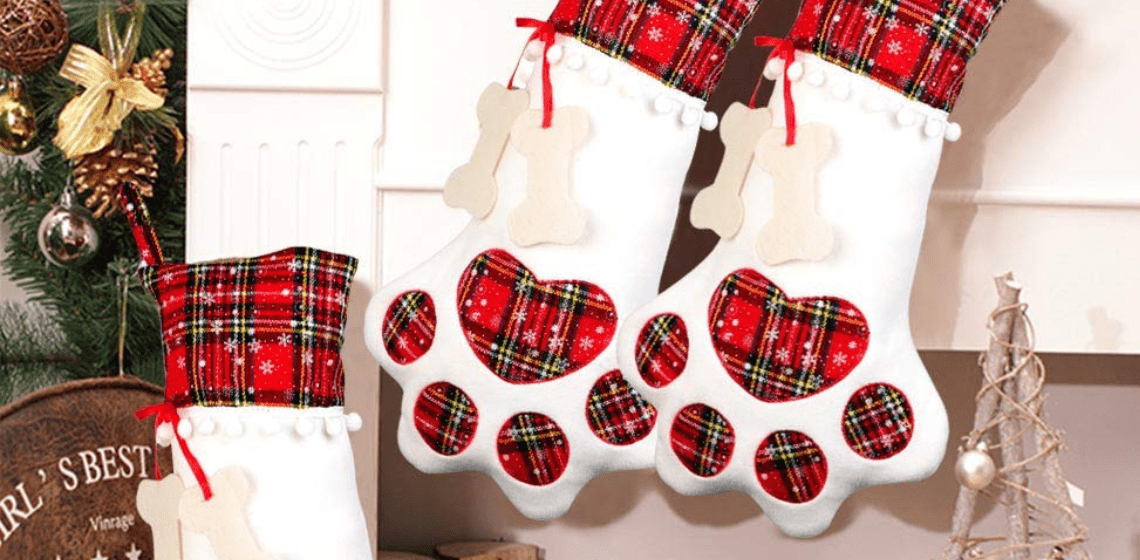 Bone, paw print, and fish-shaped stockings are available on Etsy and elsewhere. Decorate your fireplace and give your furry family member their very own stocking. You can even get them embroidered for a more personal touch. 
Let Them Unwrap Their Gifts 
Toys or treats can be wrapped loosely to encourage your furry friend to dig in and help with the unwrapping.