Types of Collars, Harnesses, and Leashes

When selecting a new collar or harness for your dog, it's important to take into consideration the size, breed, age, and activity level of each individual pup. There are hundreds of different options available on the market from a standard leash and collar to hiking harnesses, training collars, and more. In this section, we'll take a look at some of the most popular types of dog collars to help you determine which one might be right for you and your dog.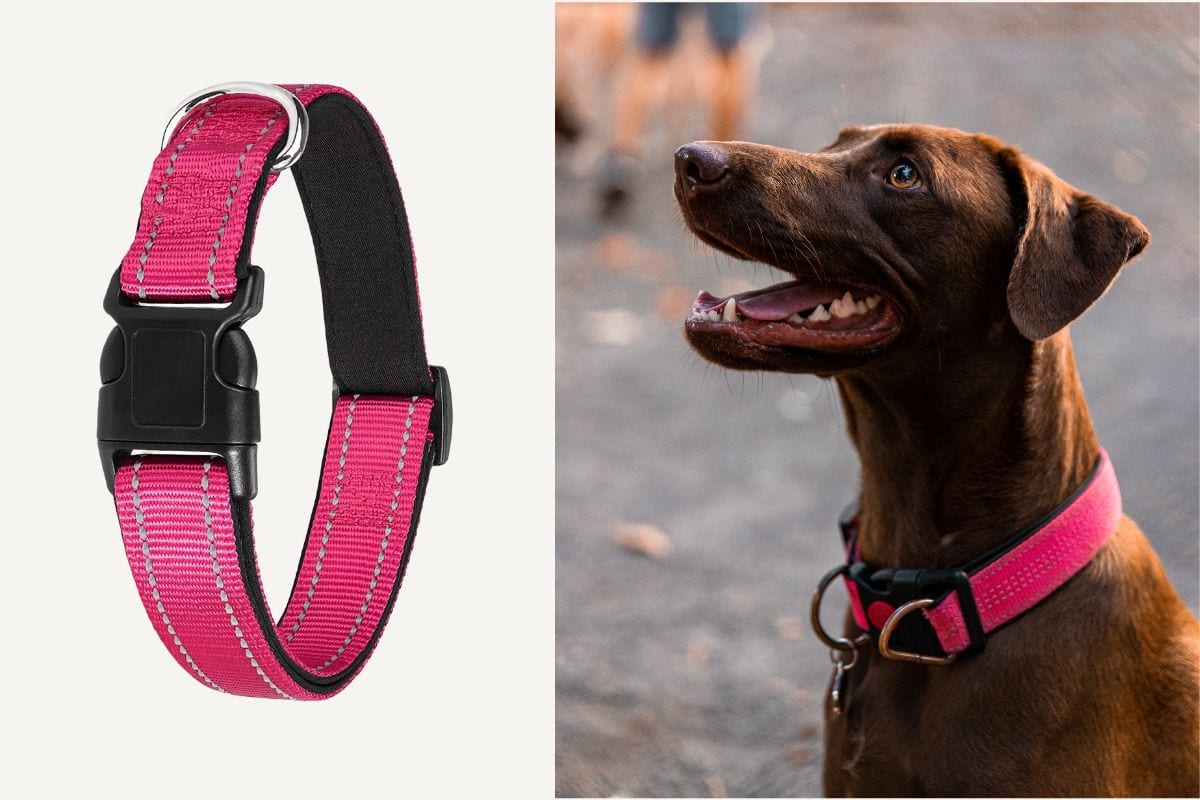 Everyday Collars

Everyday collars are typically simple nylon collars that can either be applied with a simple quick release snap or buckle similar to a belt. These collars are generally readily available at most pet stores and come in a variety of colors, size, and styles at affordable prices. These collars are perfect for everyday use like a walk around the block or a trip to the dog park.
Martingale Collars

Originally manufactured for dogs with a slender neck and narrow head such as the Greyhound or Whippet, this type of collar has risen to fame in recent years as it provides an extra level of safety for dog owners. Designed to tighten around the dog's neck when pulling away, this collar is an ideal option for fearful or anxious dogs to avoid accidents while walking.
Gentle Leaders

Gentle Leaders are specially designed collars that comfortably contour around a dog's muzzle to offer more control over the dog's head while walking. While it's a great option for pets that may pull on the leash during walks, it's important to note that this collar does require a fair bit of training to ensure it is used appropriately and to help avoid potential injury. Although this type of collar is mostly used for training purposes, it can be used throughout the dog's lifetime once the pet has gotten accustomed to the lead.
Training Collars
For dog owners looking for the best training collar for their canine companion, there are a variety of options on the market such as prong collars, vibration or shock collars, and even high tech "smart" training collars. It's important to note that these collars should only be used by experienced dog handlers or under the supervision of a certified canine trainer or behaviorist.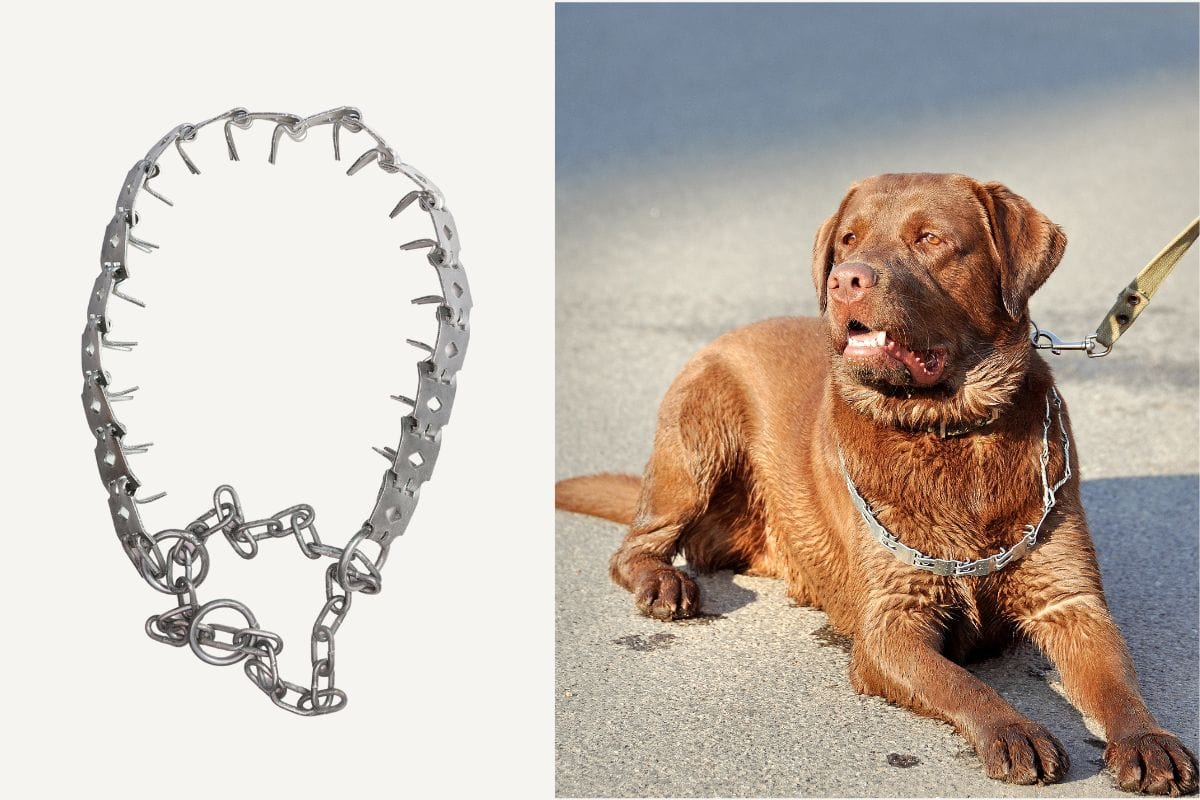 Harnesses
Harnesses are a great option for many dogs in addition to or in lieu of traditional collars and come in a variety of different styles and choices. Harnesses are often a great tool for high energy dogs as they can provide more control over active dogs while also offering additional benefits such as storage pockets, cooling mechanisms, and more. There are also a variety of simple, daily use harnesses that are ideal for dogs that may have a history of neck or spinal pain or injury and should avoid traditional neck leads.
A Look at Some of the Best Collars Available

Now that we know a little bit more about some of the types of collars and harnesses available, let's take a look at some of the top rated options for pet parents!
Best Budget Friendly
Available at Petsmart retailers throughout the country, Top Paw is one of the most readily available, budget-friendly collar and harness options on the market. Their Top Paw Gunmetal Adjustable Dog Collar is a durable yet simple, easy to use one-click collar that comes in a variety of colors and patterns with matching leashes to complete the look! Starting at just $11.99, these collars are a simple, functional everyday collar that's perfect for almost any breed of dog.
Most Durable
Known for their famous lifetime guarantee, the Lupine company is a company that stands behind their products. Handmade in the White Mountains of New Hampshire, their pet products are inspired by the durable materials used by hikers, rock climbers, and other outdoor enthusiasts. Lupine collars come in a variety of styles and are made in small batches with eco-friendly materials and one of a kind colorful patterns for a unique style for every dog!
Most Eye Catching
Although not necessarily functional (or affordable) for most pet parents, Olive and Pearls creates some of the most eye-catching, decorative pet collars on the market. Starting at $36, their canine pearl necklaces, rhinestone embellished collars, and matching pearl dog leads are sure to help your pup make a statement at their next big event (or walk around the block)! These collars are the perfect accessory for pet parents looking to incorporate their furry friend into their big day and similar high-fashion collars are available on Amazon for a fraction of the price.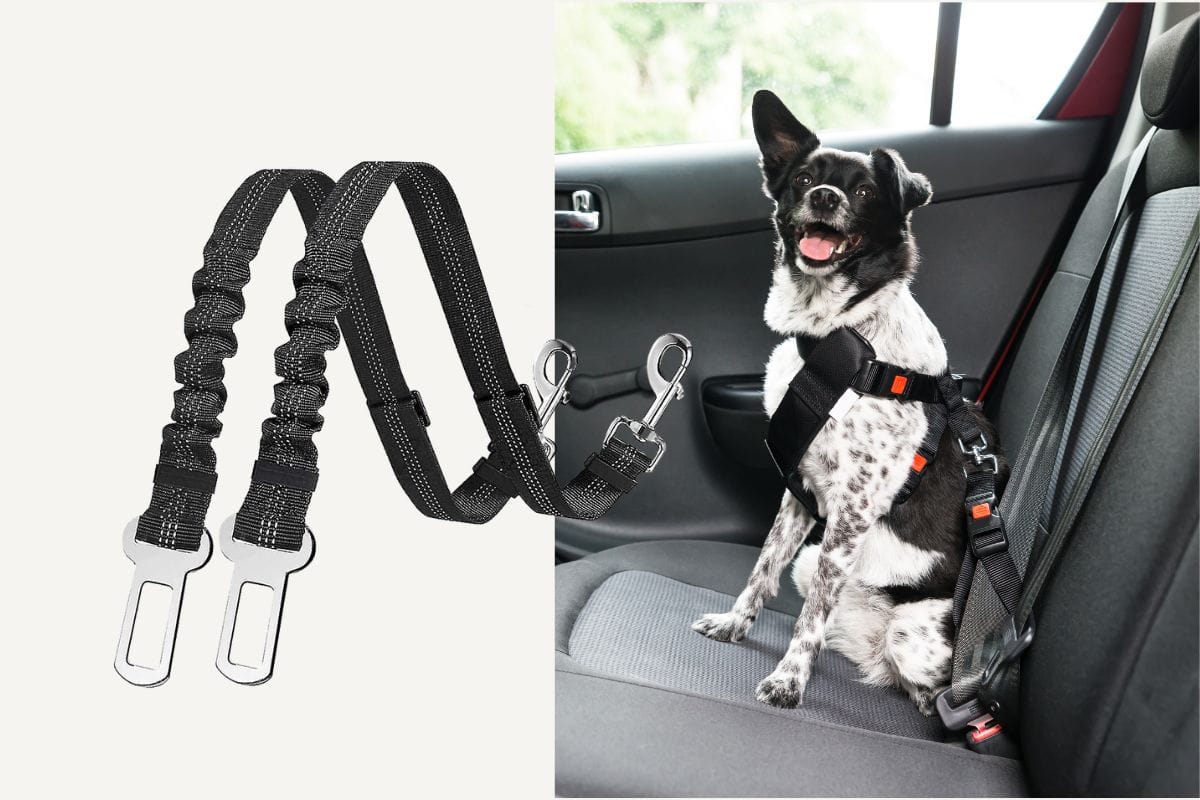 Safest Car Harness
As pet owners, we know that dogs are part of the family and, as such, we want to protect them on car rides just like we protect ourselves and our families. There are several seatbelt options available for dogs, but the Kurgo Tru-Fit Enhanced Strength Crash Tested Smart Car Dog Harness offers unbeatable comfort and protection for your furry friend. This easy to use adjustable car harness can be used interchangeably as a walking harness and also comes with an additional extender for comfortable car rides.
Best Hiking Harness
If you're an avid hiker, you may have already experienced firsthand how not having the right gear can negatively impact a hike and the same goes for dogs as well! When hiking with your furry friend, it's important to have the right equipment to make the hike enjoyable for both you and your pup – that's where Ruffwear comes in! Ruffwear specializes in accessories for high energy dogs and their owners including winter gear, cooling vests, high visibility equipment, emergency evacuation gear, and more. Their Trail Runner Dog Running Vest is the ideal lightweight hiking harness for nearly any size dog made of breathable material with reflective lining that includes 2 soft hydration flasks for your dog.
Best Overall
As one of the top rated dog accessory companies, Max and Neo has gone above and beyond to bring high quality pet products to their consumers. Their shop offers a variety of dog leashes, harnesses, collars, accessories, treats, supplements, and more as well as a monthly collar club. Their five star rated Martingale All Nylon Dog Collar is the perfect heavy duty, daily use collar for any size dog. Customers can feel good about shopping with Max and Neo because for every product purchased, one product is donated to a pet shelter or rescue from their distribution list.

Important Safety Considerations for Pet Parents
While having the proper size and style of collar or harness is important for any pet, it's equally important that these items are appropriately fitted and used according to manufacturer and veterinary professional recommendations. Some important safety considerations to keep in mind include:
Removing pet collars while the pet is in their crate or left unsupervised
Ensuring pet collars have appropriate pet identification tags such as nameplates, embroidered contact information, and vaccination tags
Ensuring 

appropriate fit

 by being able to comfortably fit 2 fingers under the collar or harness, but no more than this
If you have any questions or concerns about the fit of your pet's collar or harness, always make sure to check with your veterinarian for advice!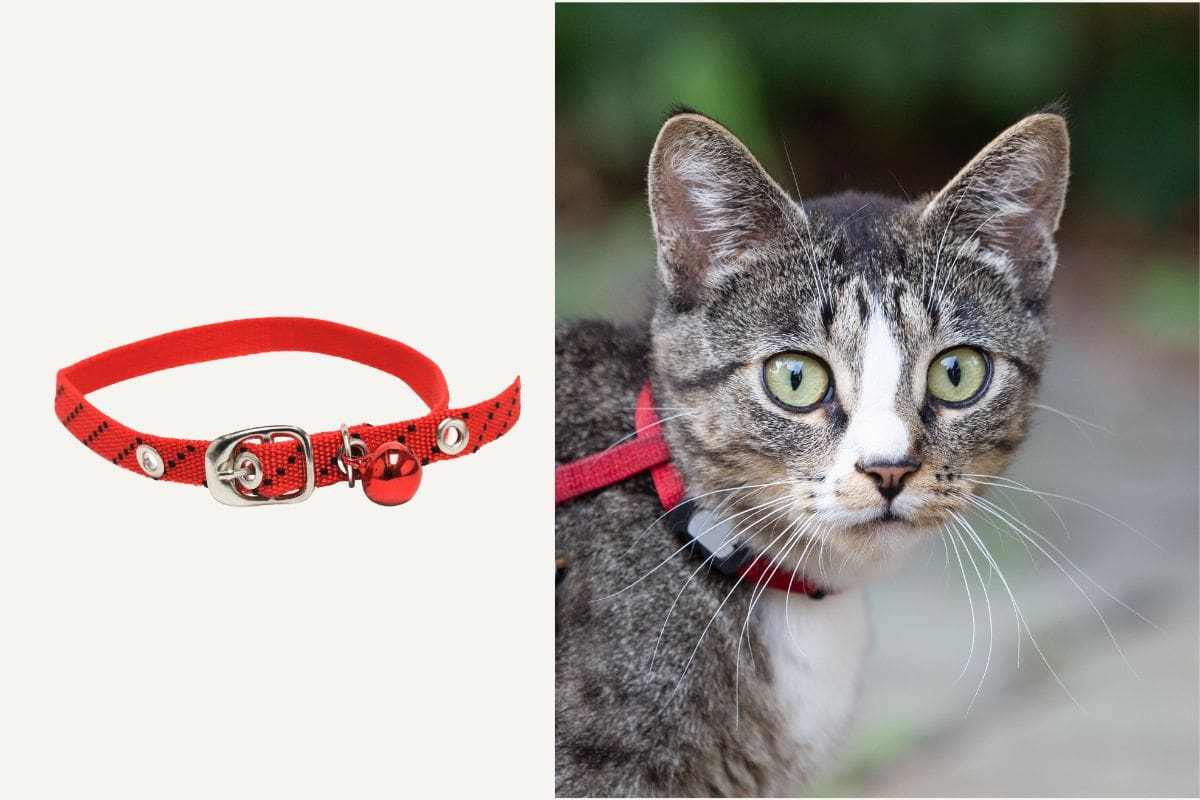 A Note About Cat Collars
Although it's not necessarily commonplace for cats to wear collars as they tend to be poorly tolerated, there are several cases where it may be recommended. For instance, outdoor cats should always wear a collar with their identification or a GPS tracker on it in case they become lost. If you're considering purchasing a collar for your cat, the most important takeaway to note is that breakaway collars are a must! These types of collars are designed with a safety feature that allows the safety buckle to come apart when too much force or pressure is applied to the buckle, which helps avoid potentially dangerous situations or strangulation.
Other Top-Rated Pet Gear
For pet parents looking for more accessories for their canine companion, it seems like there's a never ending list of pet products out there! Depending on the lifestyle that you and your dog live, there may an additional need for other pet products such as:
Canine life jackets
Dog hiking booties
Canine GPS tracking collars or fobs
Canine backpacks
Illuminated collar tags
Emergency evacuation harnesses
Medical harnesses
Car seat covers
These products can be found at most major pet store chains such as Petsmart and Petco as well as online pet retailers such as Chewy.
With so many different options for collars and harnesses on the market, it may be difficult to know where to start! If you're looking for the best option for your furry friend, it's never a bad idea to check with your veterinarian or other petcare professional for advice on the best type, size, and fit to keep you and your pet safe, happy, and healthy!