It's an exciting time when you introduce a new puppy to your home, but there's also a lot to think about! Taking your pup to the veterinarian for a check over is a good idea and you can use this as an opportunity to ask plenty of questions. Here we look at some of the best questions to ask your vet.
When can my puppy be vaccinated?
Your veterinarian will be able to advise you on the correct timings for the vaccination of your puppy, including the age they can start these jabs and the intervals required between doses. It's important to get this right as skipping vaccinations can leave your dog unprotected against potentially fatal diseases.
What parasite treatment should my puppy have?
Ask your veterinarian about parasite treatment for your puppy. Routine worming is particularly recommended, even in young puppies that haven't yet been outside. This is because pups can carry roundworms that have been transmitted to them via the placenta while still in the womb and also from their mother's milk. Other parasites commonly seen in puppies include ear mites and fleas.
What food should I feed my puppy?
It is a good idea to try and keep your puppy on the same food the breeder was giving them initially so that there isn't a sudden change in diet, which could cause a tummy upset. However, longer-term, you may decide you want to feed your pup something else. Ask your veterinarian about what type of food might be appropriate for them and how much/how often you should feed them. The right nutrition is important, especially in young growing animals.
When can my puppy start training classes?
Socializing your puppy is essential and one way to do this is to take them to training classes. Check with your at home vet how soon your puppy can start attending them. This will usually be a week or two after their vaccination course is completed, but your veterinarian will be able to advise you further. Taking your puppy for walks in public places and mixing with other dogs is also only advised once your puppy is fully protected.
At what age can my puppy be neutered?
Although it might not be for several months yet, it is worth asking when the optimum time for neutering might be. This may vary depending on the breed, with large or giant breed dogs often being neutered (or "fixed") later than small breed dogs due to the amount of growth they need to do. Spaying your female dog or castrating your male dog will not only prevent unwanted pregnancies but should help reduce the risk of several health problems in later life.
What health problems do I need to look out for in this breed?
Some breeds are predisposed to health complaints. It is worth knowing what problems your dog could be more likely to suffer with. This will help you to recognize issues and seek help earlier. Pet insurance is recommended for all dogs, but particularly those that are well known to suffer from multiple health issues such as brachycephalic breeds (like pugs and bulldogs).
Should I consider pet insurance and a preventative health care plan?
Ask what your veterinarian can offer you in terms of preventative health care. Many practices provide health care plans to spread the cost of routine parasite treatments and vaccination. Insurance is advised for all dogs, but your vet will be able to discuss it with you further. This will help cover some of the cost in the event of your puppy suffering from an accident or illness.
How do I look after my puppy's teeth?
Ask your veterinarian about how to introduce oral care to your puppy. They will be able to advise you on what products to use and how to help your dog accept teeth brushing.
How do I toilet train my puppy?
Your veterinarian should be able to give you a couple of helpful pointers when it comes to toilet training your puppy. Some dogs will naturally be housebroken earlier than others, but it's still worth checking your approach is correct.
How often should my puppy have check-ups?
Once your puppy has completed his vaccination course he will usually be on annual booster vaccinations and health checks. However, your vet may wish to see your dog before that, perhaps to keep an eye on his weight or maybe to help with socialization, especially if your puppy is a little wary or shy.
We have prepared a downloadable checklist for you, so you never forget any of these questions:


Download checklist


Many puppies will have had some sort of a check over by a vet while still with the breeder (if they are reputable). But once you get your puppy you should have him checked over by your veterinarian, ideally within a few days of bringing him home. This can help identify problems early on and allows you to ask any important questions.
For your puppy's first vet visit, make sure you take along any paperwork that you have been given. A reputable breeder should give you a written vaccination record if your pup has already had his first shots, plus a record of any parasite treatment they might have received. You might also want to take a photo of the food you're feeding in case your vet asks. And don't forget to take your puppy!
There are lots of questions to ask your vet at your first vet visit, so we've listed 10 here. Don't be afraid to ask anything else that is on your mind too, especially if you aren't sure whether it is normal or not. Your veterinarian will have heard most questions before, so definitely won't mind answering yours.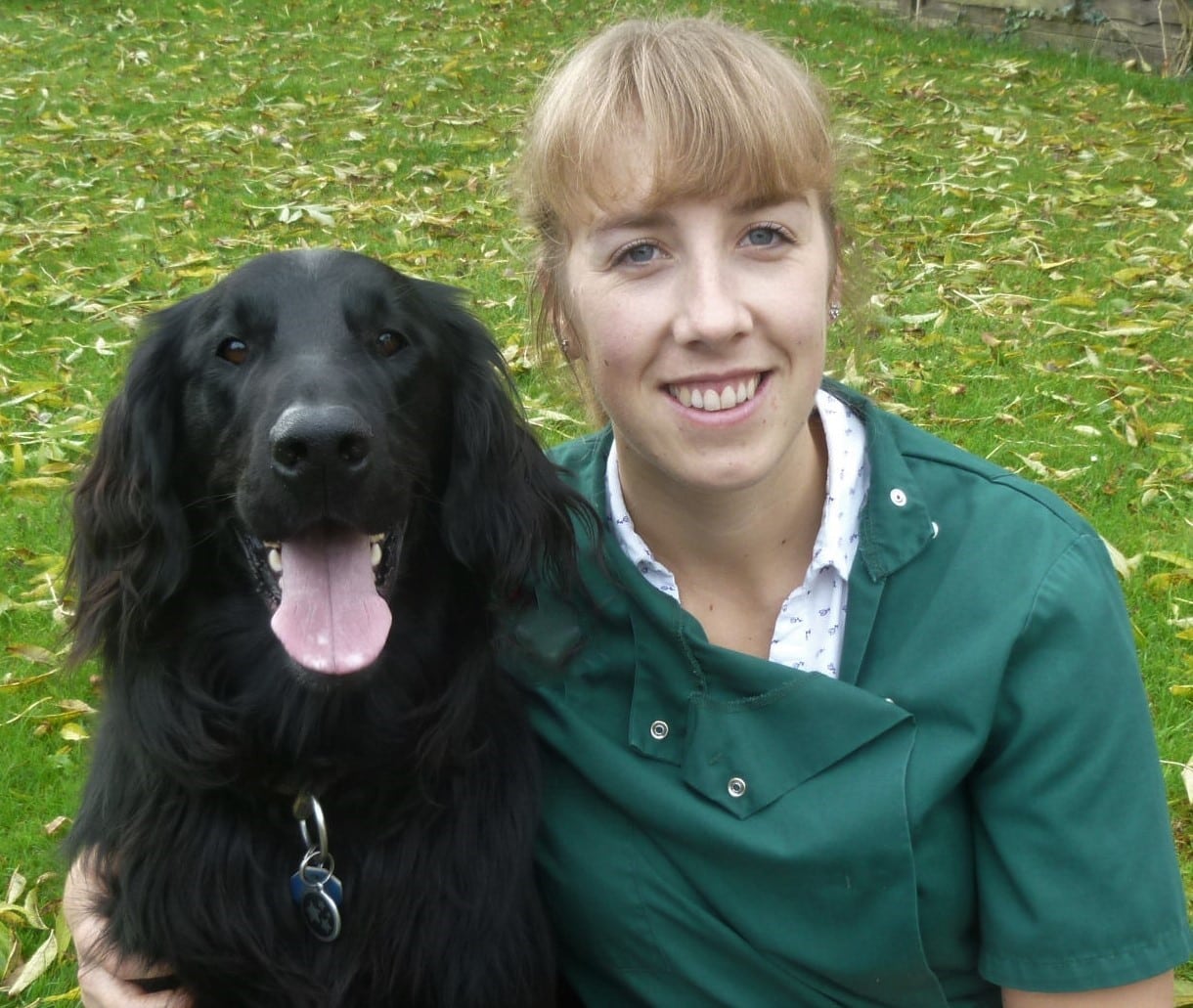 Rebecca is a companion animal vet who has always had a passion for writing and client communication. Since her graduation from the Royal Veterinary college in 2009, she has gained a wealth of experience in first opinion small animal practice, in both clinical and managerial roles. She currently works in the South West and deals with a variety of routine and emergency appointments, but particularly enjoys medicine cases. Outside of work and writing, she enjoys spending time with her family, including her bouncy flat-coated retriever George!