Like most cities in Texas, Houston is a place that doesn't lack excellent coffee shops. However, looking for establishments in specific neighborhoods can be troublesome, so be sure to find out in advance about the 8 best dog-friendly coffee shops in the Greater Houston area.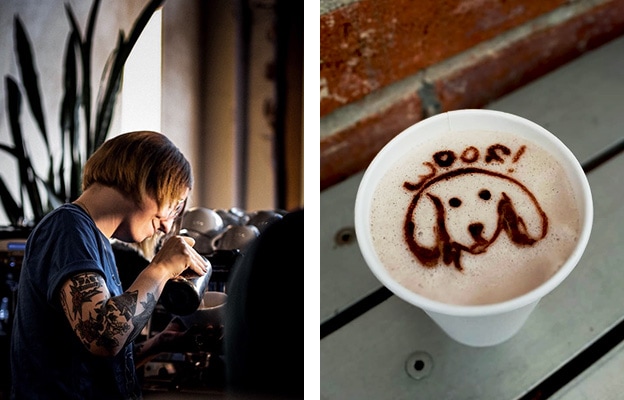 Photos by Rob S., Afkham N. / Yelp
Situated in the eastern part of Houston, Catalina Coffee is definitely a place to which you can bring your dog. However, pets aren't allowed inside the coffee house, so you'll have to leave the dog in front of the building if you're going inside to pick up an order, for instance.
On the other side (literally), they have a small but cute outdoor area where animals are welcome. In fact, you can drop by Catalina Coffee on the way from the dog park on Sawyer Street. They are open every day, including the weekends, until 7 PM.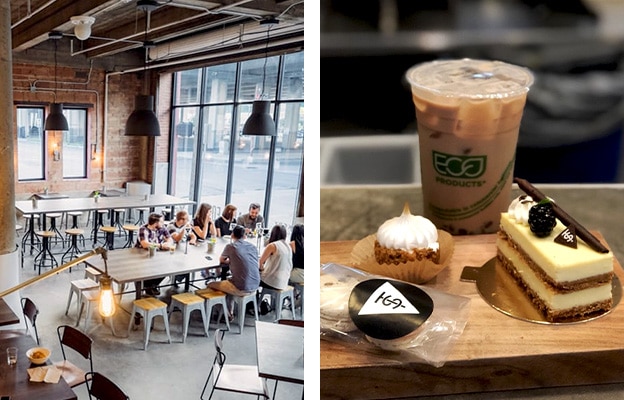 Photos by Thomas C., Eric Y. / Yelp
Tout Suite boasts an international image of a lively café that offers great coffee and fine foods. The outdoor patio bar welcomes dogs, so the venue is ideal for sipping the morning shot of espresso in downtown Houston.
The establishment is considered a "bakery café," which means they take pride in the coffee assortment and baked goods they serve. They also organize private events and have specials, such as Thirsty Thursday when you can drink any tea with tapioca for $3.50.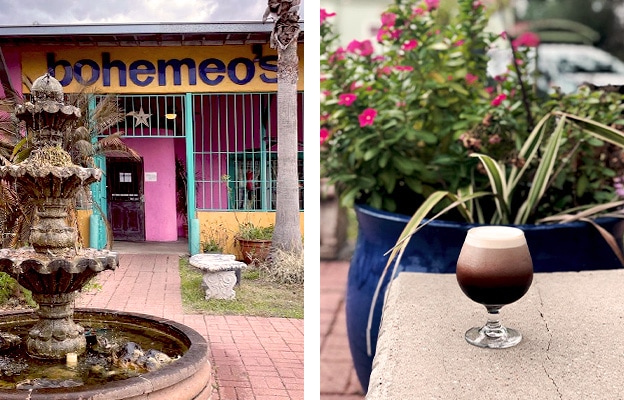 Photos by Stacy T. and Bohemeo's 
Although their website looks like it's still 1995, Bohemeo's inside the Tlaquepaque Market is a great place to grab coffee with your hound. They offer coffee that is roasted locally, a beer & wine menu, as well as healthy food options.
The Eastwood café organizes live music events at night (open mic sessions take place every Wednesday) but during the day, this is a place where you can chill out with your dog and even get some work done. As far as the food menu is considered, they serve everything from tacos, across salads, to pizza.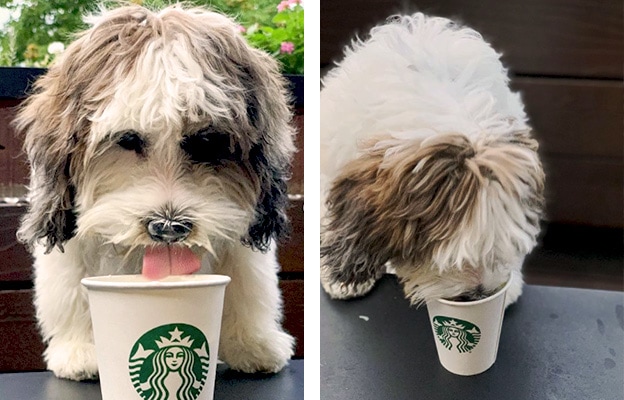 Photos by @olli_olli_oxen_free /Instagram
There are dozens of Starbucks coffee shops across Houston but the most pet-friendly location would be the Loop 610 & Nicholson store. Dog owners value the fact that the place is never too busy, so it's easy to get a table at any time of the day.
The opening hours are easy to remember: from 5 AM to 10 PM every day. Starbuckses are all over Houston, just like vet services but the one on the Loop is most convenient for dog owners, as it's easily accessible by car (they have a drive-thru as well).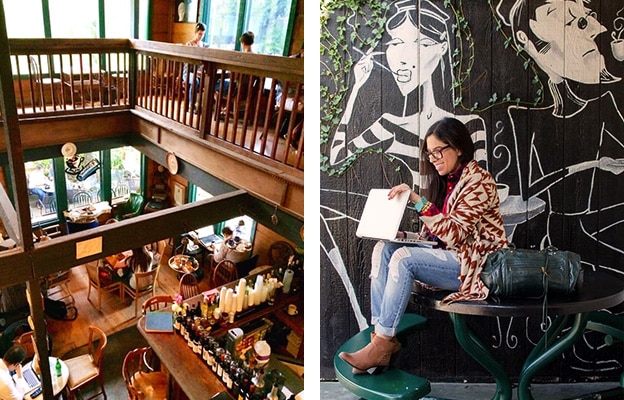 Photo by Donuts L., Michael S./ Yelp
Agora is cozy European-styled café with an outdoor patio ideal for your canine pet. They are open daily from 9 AM to 2 AM. Here, you can try delicacies such as Greek yoghurt and European cheeses. When it comes to refreshments, they serve imported beers and ales, wines, and gourmet coffees.
There is also a jukebox, so you can listen to your favorite tune while you sip a cappuccino. There is also a selection of newspapers to peruse, such as the New York Times or Nest. For those dog owners who are smokers, they can light up a cigar, as their canine capers around.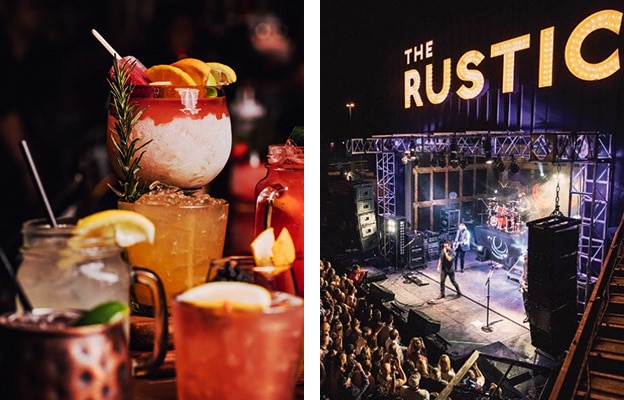 Photos by @therustichou / Instagram
As its name suggests, The Rustic is all about the quintessential aspects of hospitality: a kitchen, a bar, live music, and a backyard. The latter is what attracts dog owners the most, as they get to enjoy home-style meals made from farm-to-table ingredients and sip cocktails and/or craft beer (40 beers on tap).
The owners, Josh and Kyle, often invite local and national performers to entertain their guests in live concerts. As already stated, the food ingredients are sourced from Texas vendors and the seafood comes from the Gulf. Apart from their Downtown location, there is a Rustic at the Post Oak as well.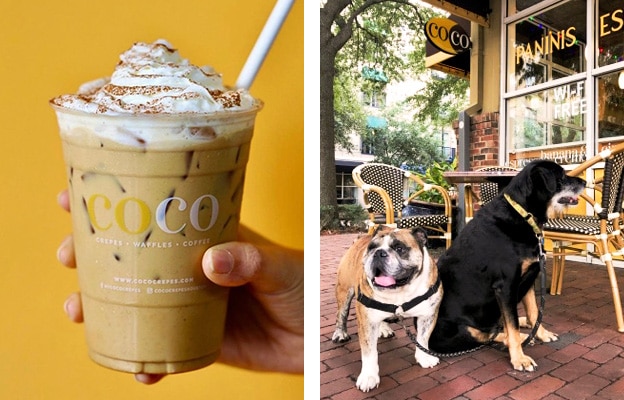 Photos by @mycococrepes / Instagram
The fact that CoCo Crepes offer a corporate coffee program means they are serious about their coffee beans. You can also order online but then you'll miss out on a unique dining experience at one of the nine locations they have in Houston.
The Midtown location is alluring to dog owners because it boasts a charming sitting area outside. Apart from crepes and waffles, you can also try soups and salads. They also have various coffee specialties, from CoCo Addiction to Organic Chai Tea Latte.
Now that you know which 7 Houston coffee shops are most welcoming to pets, you can take your beloved dog to the establishment with the most delicious menu. Just don't forget to share the latte cream with your four-legged pal.
Indoor pet policies vary but when it comes to outdoor seating areas, nearly all coffee shops allow pets. Moreover, some coffee shop from our list target pet owners as guests by organizing dog-themed events.
When you sit outside a café, the waiter will approach you to take your (and your dog's) order. At places where dogs are not allowed inside, you tie them outside, while you go inside to order and then wait for the order to be ready.
Yes, The Rustic allows dogs in all of the cities they do business in: Houston, Dallas, and San Antonio.