Whether you are just visiting Austin or you have been living there for years, one thing is clear: Austin is one heck of a dog-friendly city! From spacious parks to taprooms' patios, here is a short guide to the coolest dog-friendly places in Austin, TX.
Take special notice of venues that allow dogs inside and places where a leash is required.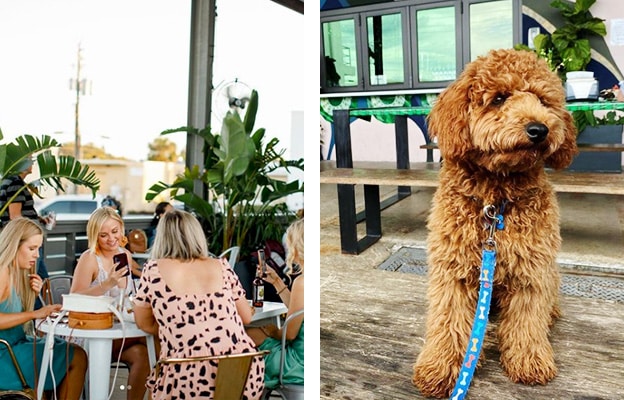 Photos by @tthewarehousedistrict_wpb / Instagram
Nearly half of downtown Austin is comprised out of Warehouse District, where you can find hotels, restaurants, pubs, and bars. The Sixth Street is the hotspot of the District, for which Austin is known across the country as the "live music capital (of the world)."
There is no reason not to bring your dog to one of the live gigs but make sure the event is held outside and it isn't overcrowded. On the other side, you are sure to find a local restaurant with a dog-friendly patio where you can treat Fido with some rub scraps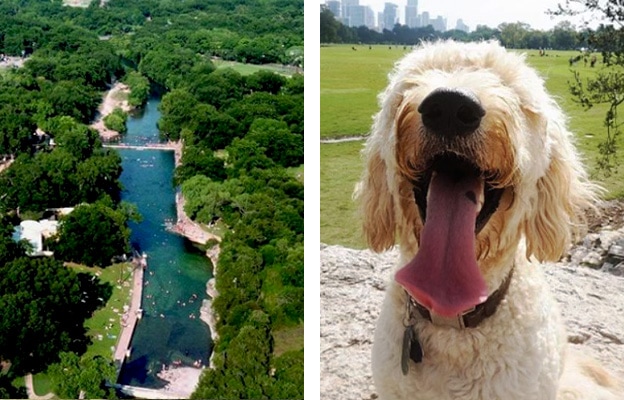 Photos by @zilkerbark / Instagram
Situated in south Austin right off Lady Bird Lake, Zilker Park spans 361 acres. Founded in 1917, the park is a popular venue for outdoor activities, such as soccer, football, kite flying, as well as family picnics. Due to its sheer size, Zilker Park is popular among dog owners.
However, there is no fence around most of the park, so it's recommendable your dog responds to voice commands. The north part of the park is off-leash, while south of the Barton Springs Road a leash is required except in and around the creek.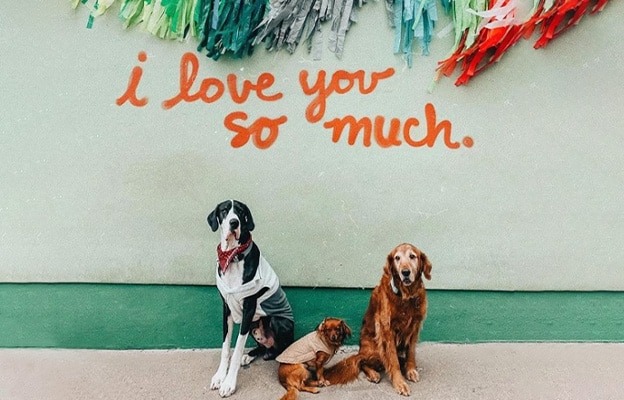 Photos by @southcongressatx / Instagram
The South Congress neighborhood is the true embodiment of the slogan "Keep Austin Weird." Situated south of Lady Bird Lake, the area is home to many vibrant bars, restaurants, and shops. The area is popular with dog owners, as most of the venues are pet-friendly.
Apart from cafes and pubs, even hotels, such as the eponymous South Congress Hotel, allow dogs inside. The aforementioned hotel allows guests to bring their dogs along for no extra charge, provided they are kept under supervision and stay clear of food service areas.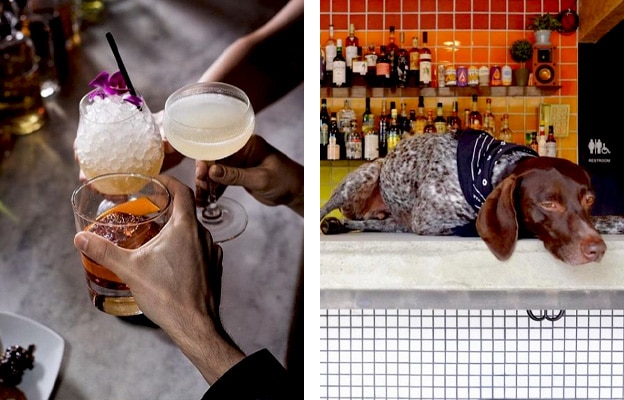 Photos by @raineystreetatx / Instagram
"Isolated" from the rest of the city by Interstate 35, Rainey Street was revived in the early 2000s. Today, the neighborhood is home to bars, food joints, and restaurants that nearly all welcome dogs. If your dog is vaccinated, it can blissfully play with other mutts without you having to worry about stuff like Bordetella.
From sausage houses to watering holes, nearly all establishments target guests with dogs. For example, a popular pub, Banger's Sausage Park, has a fenced dog park within their beer garden. Other dog-inviting pubs bars include Lustre Pearl Rainey, Craft Pride, and Container Bar.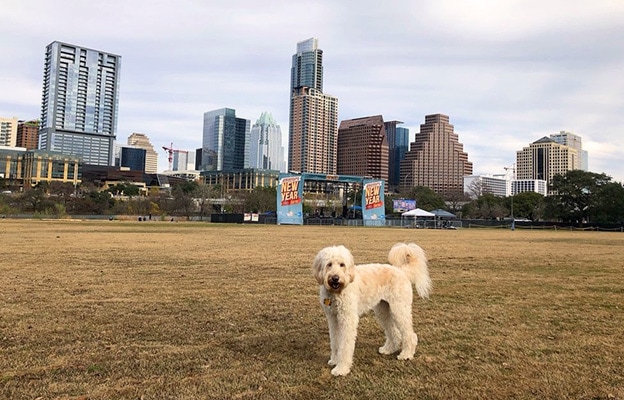 Once you and your dog are well-fed, it's time to burn some calories at Auditorium Shores. This is where concerts and festivals take place. If you're into reggae music, then don't miss the Austin Reggae Festival in April! 
Auditorium Shores also boasts a 4.5-acre off-leash park area where dogs can run free. There are three beaches with access to the lake, so your pooch can go for a swim in summer. Bring a Frisbee or a kite to make the experience memorable but don't forget a leash for the marked trails.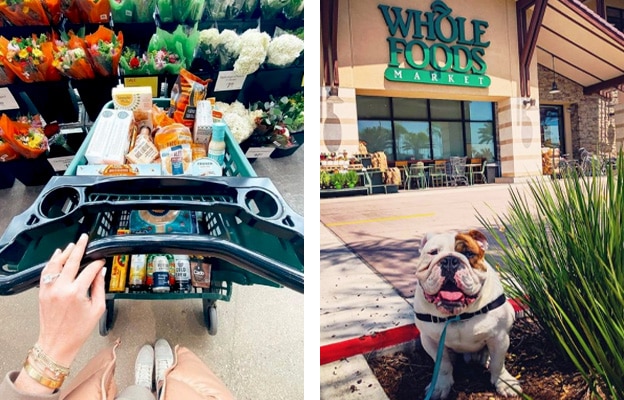 Photos by @wholefoods / Instagram
Yes, you've read it correctly: the Whole Foods store in downtown Austin is among the coolest dog-friendly places in Austin. The flagship store takes pride in the organic grocery items they offer and Austin is the city where the eco-minded chain's story of success began in 1978.
Like the rest of the city, dogs are not allowed inside but the outdoor patio is pet-friendly and Austinites use this amenity abundantly. This Whole Foods store is a great place for combing shopping with spending quality time with your four-legged friend.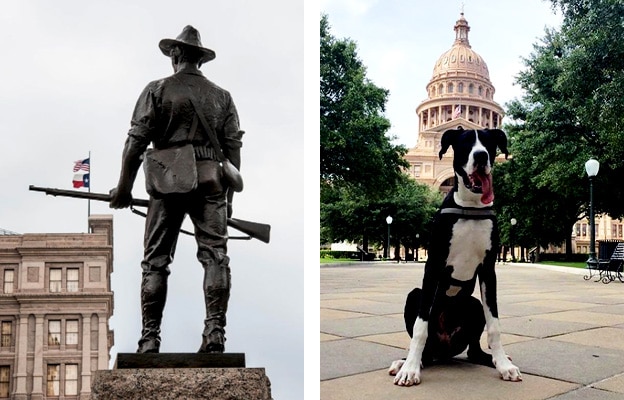 Photos by @txstatecapitol / Instagram
The Texas State Capitol is situated at the northern edge of downtown Austin and it's featured on nearly all Texas postcards. However, dog lovers don't perceive this place as the seat of local government but rather a fun place for an outing with their pets.
You can embark on a dog-friendly self-guided tour of the grounds, discovering historic markers, statues, and protected trees. The capitol grounds cover some 22 acres but the park right in front of the famous dome is ideal for walking your dog on a daily basis. However, dogs are not allowed inside the Capitol itself.
The 7 dog-friendly places in Austin we have listed above are just the tip of the iceberg. Once you start walking around the city, you are bound to discover dozens of cool places that Fido will enjoy just as much as you will.