American Dog Breeds
Boston Terrier:
The Boston Terrier, often dubbed the "American Gentleman," originated in Boston, Massachusetts, during the late 19th century. This breed's story began with the crossbreeding of English Bulldogs and the now-extinct English Terriers, resulting in a smaller and more companionable dog. Created with the goal of combining the Bulldog's tenacity with the Terrier's agility, the Boston Terrier quickly gained popularity for its distinctive tuxedo-like markings and friendly demeanor. Recognized by the American Kennel Club (AKC) in 1893, the Boston Terrier became the first American breed to achieve AKC recognition. Today, they continue to capture hearts with their charming appearance, affectionate nature, and adaptability as loving family pets.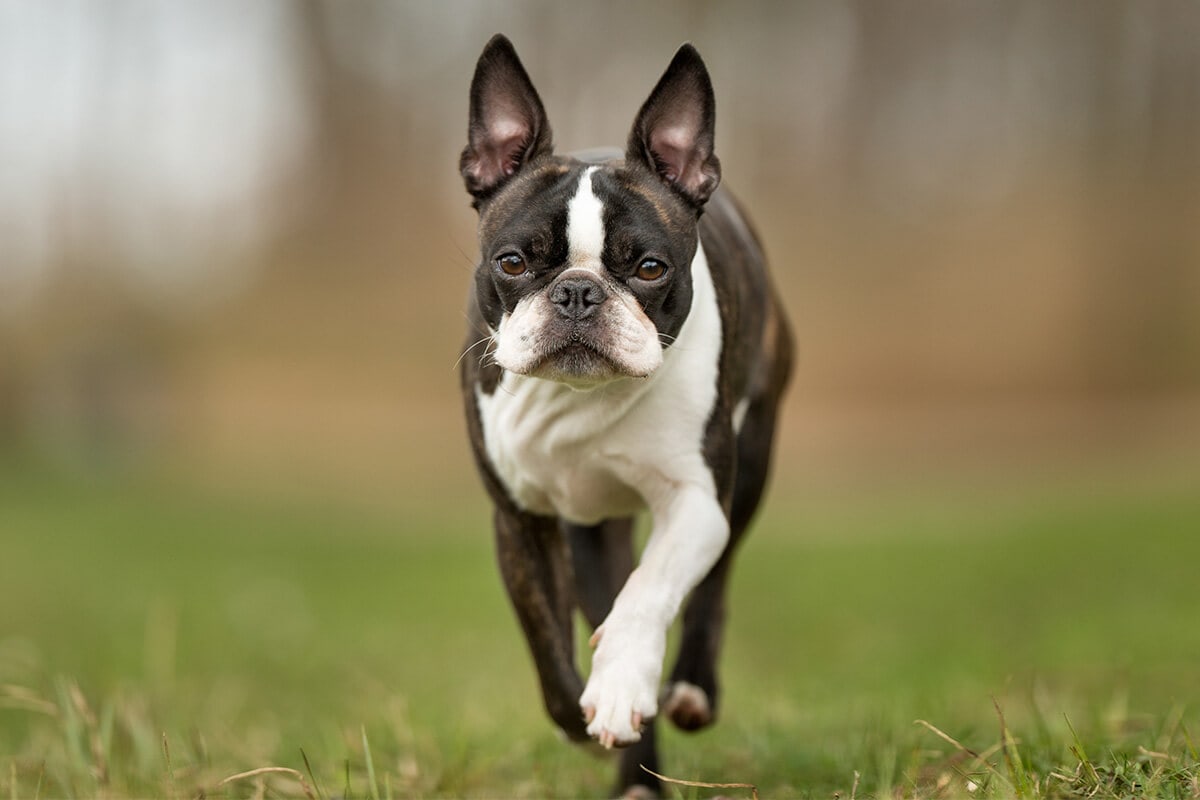 Alaskan Malamute:
Originating in the Arctic regions of Alaska, the Alaskan Malamute is a breed deeply rooted in the history and culture of the native Inuit people. Bred for centuries to be efficient sled-pullers and capable workers in harsh conditions, the Alaskan Malamute's strength and endurance are legendary. These dogs played an essential role in transportation and survival, assisting in hauling heavy loads and navigating treacherous terrains. Their thick double coats, expressive eyes, and erect ears are adaptations to the unforgiving Arctic climate. Despite their working heritage, Alaskan Malamutes have also become cherished family pets, known for their loyalty, gentle nature, and love for human companionship.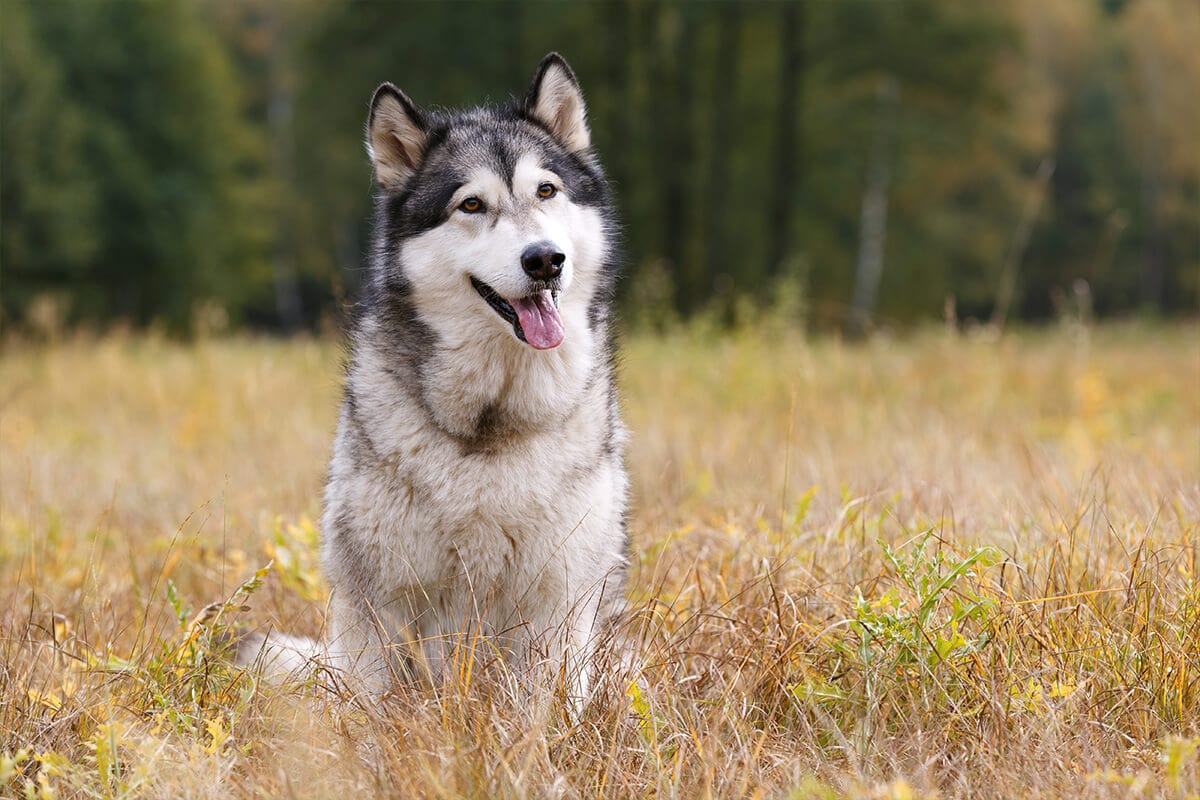 Chesapeake Bay Retriever:
The Chesapeake Bay Retriever, named after the Chesapeake Bay region on the East Coast, emerged as a result of shipwrecked Newfoundlands breeding with local dogs. This breed was specifically developed to excel in retrieving waterfowl from the frigid waters of the Chesapeake Bay. Renowned for their exceptional swimming abilities, strength, and endurance, these retrievers braved harsh weather conditions and icy waters. Chesapeake Bay Retrievers became valued companions of waterfowl hunters, and their versatile hunting skills made them essential in the field. Today, they continue to be admired for their intelligence, loyalty, and protective nature, making them both capable working dogs and beloved family pets.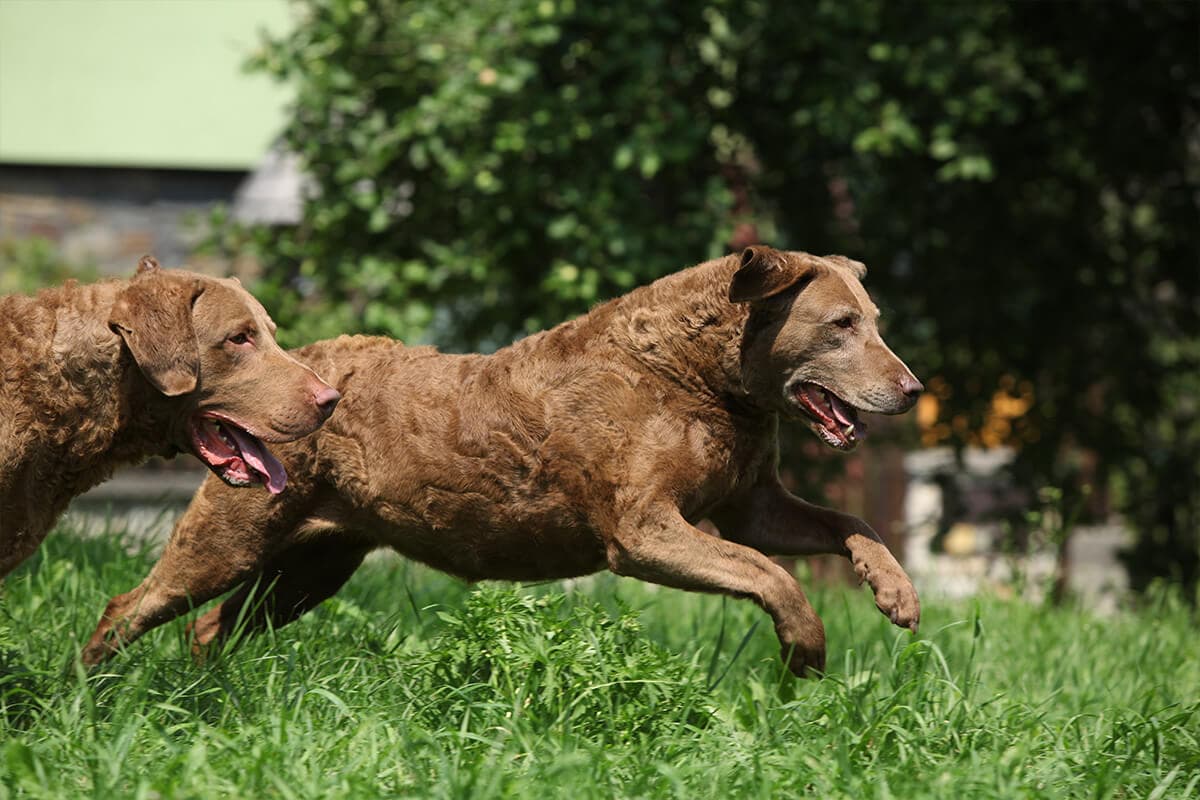 American Staffordshire Terrier:
The American Staffordshire Terrier, affectionately known as the AmStaff, has a captivating history deeply intertwined with the United States. Originating from the crossing of bulldogs and terrier breeds, the AmStaff was initially bred for bull-baiting, a popular spectator sport in the 19th century. However, when the sport was banned, breeders shifted their focus to creating a loyal and protective farm dog. The American Staffordshire Terrier's strength, agility, and determination made them excellent working dogs for guarding livestock. Over time, they became valued family companions due to their affectionate and gentle nature. Unfortunately, their appearance has often led to misconceptions, but responsible ownership and education are crucial to understanding their true temperament and showcasing them as loyal, loving, and intelligent dogs.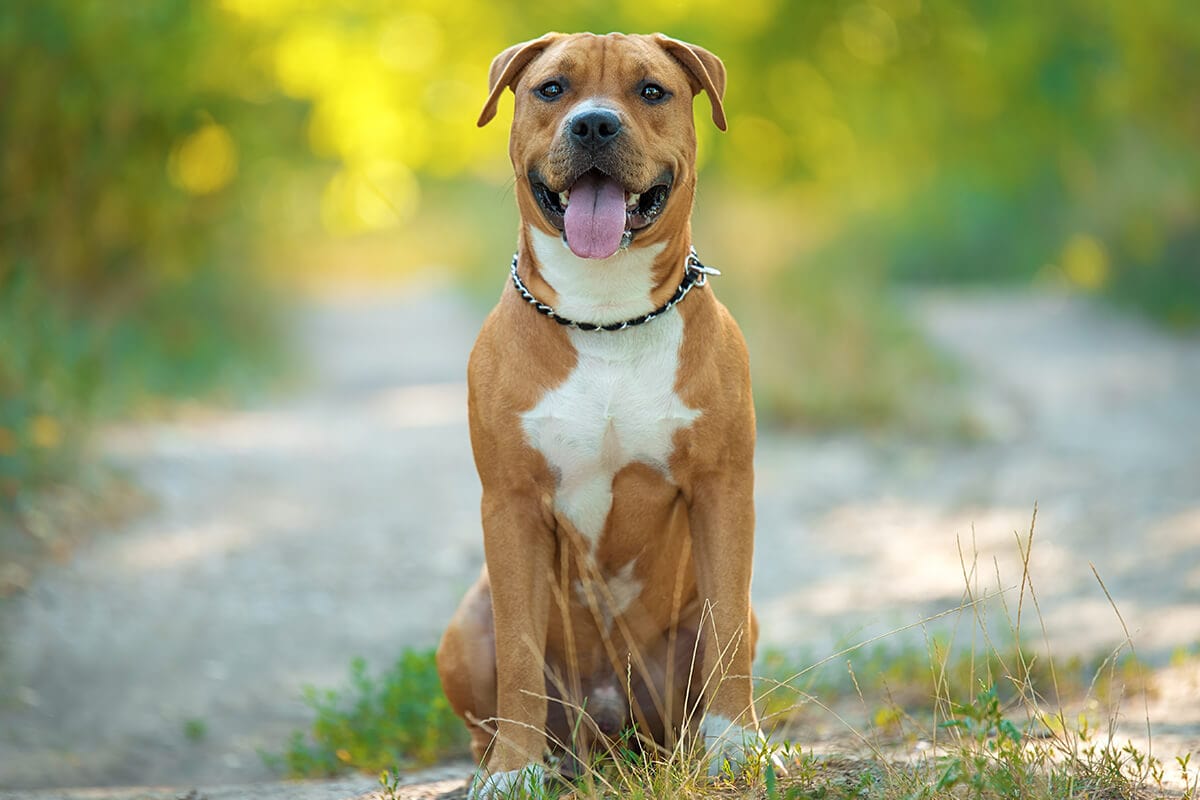 Australian Shepherd:
Contrary to its name, the Australian Shepherd has its origins firmly rooted in the United States. Originating in the ranching regions of the Western United States, particularly California and Arizona, the Australian Shepherd played an integral role in herding livestock. Basque shepherds, hailing from the Pyrenees Mountains, brought their herding dogs to America, and over time, the breed's characteristics were refined and developed into what is now known as the Australian Shepherd. Renowned for their agility, intelligence, and versatility, Australian Shepherds exhibited remarkable herding instincts and an unparalleled work ethic. They quickly became indispensable on ranches, displaying exceptional abilities in managing livestock. Today, Australian Shepherds continue to excel in various dog sports and activities, and their loyal and active nature makes them cherished family pets.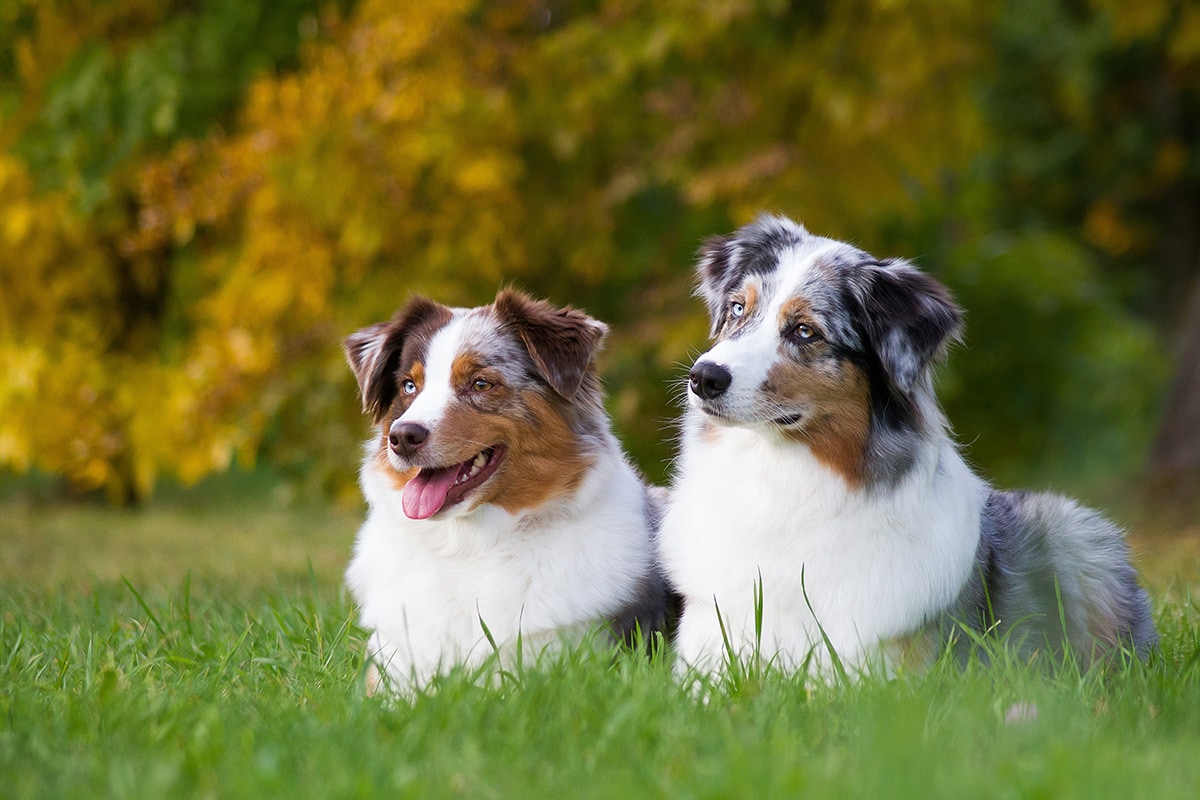 American Eskimo Dog:
Despite its name, the American Eskimo Dog has its origins in Germany. However, it found fame and popularity in the United States during the 20th century. Bred from various European spitz-type dogs, these dogs were initially known as the "American Spitz." Renamed the "American Eskimo Dog" due to anti-German sentiments during World War I, this breed captivated American audiences with its beauty and intelligence. American Eskimo Dogs became beloved performers in circuses and vaudeville shows, showcasing their agility, obedience, and captivating tricks. Today, they are cherished family pets, adored for their affectionate nature, high intelligence, and striking appearance, with their luxuriously thick white coats and expressive dark eyes.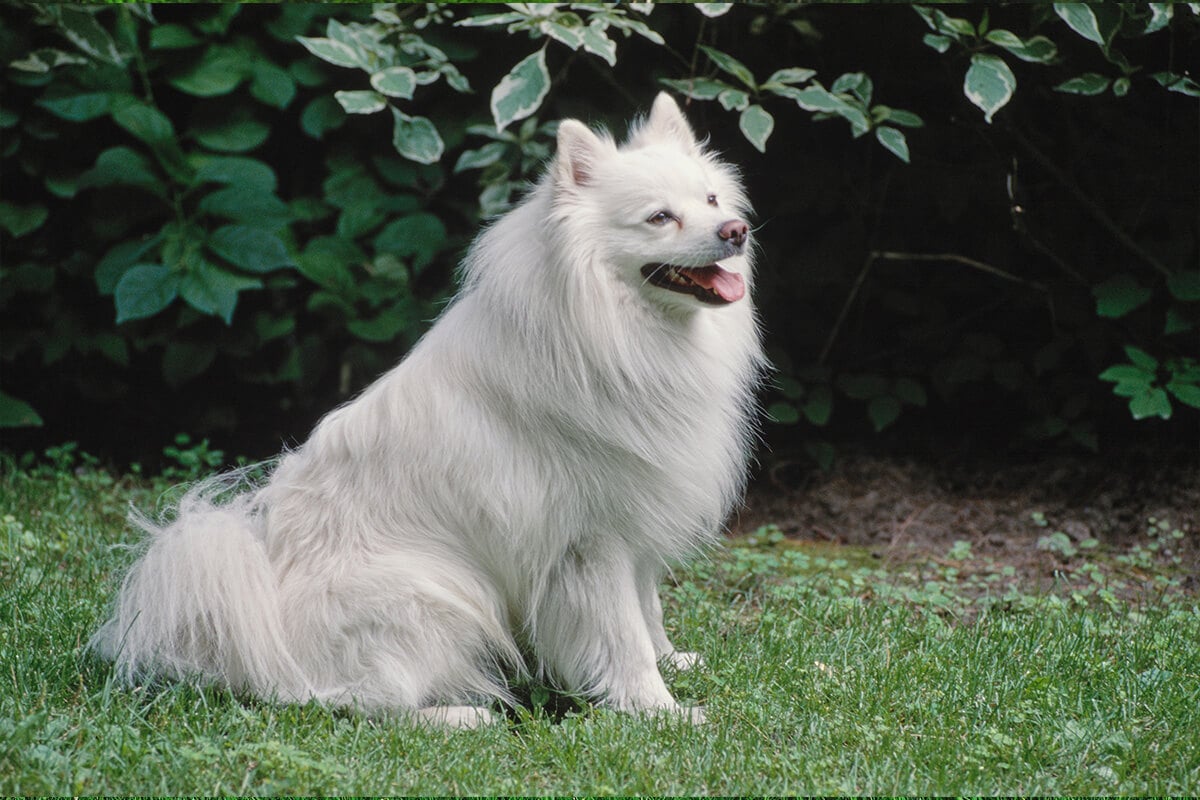 American Cat Breeds
Maine Coon:
The majestic Maine Coon holds the distinction of being one of the oldest natural breeds in North America. Legends surround the origin of this breed, with one popular tale suggesting that it descended from domestic cats brought by Viking explorers. However, the more plausible explanation is that the Maine Coon evolved naturally in the rugged state of Maine. These cats developed their large size, tufted ears, and bushy tails as adaptations to the harsh New England climate. Maine Coons were highly prized for their exceptional hunting skills and became beloved working cats on farms and ships. They attracted attention at early cat shows, and in 1895, they were recognized as a distinct breed. Today, Maine Coons are adored for their gentle nature, striking appearance, and intelligence.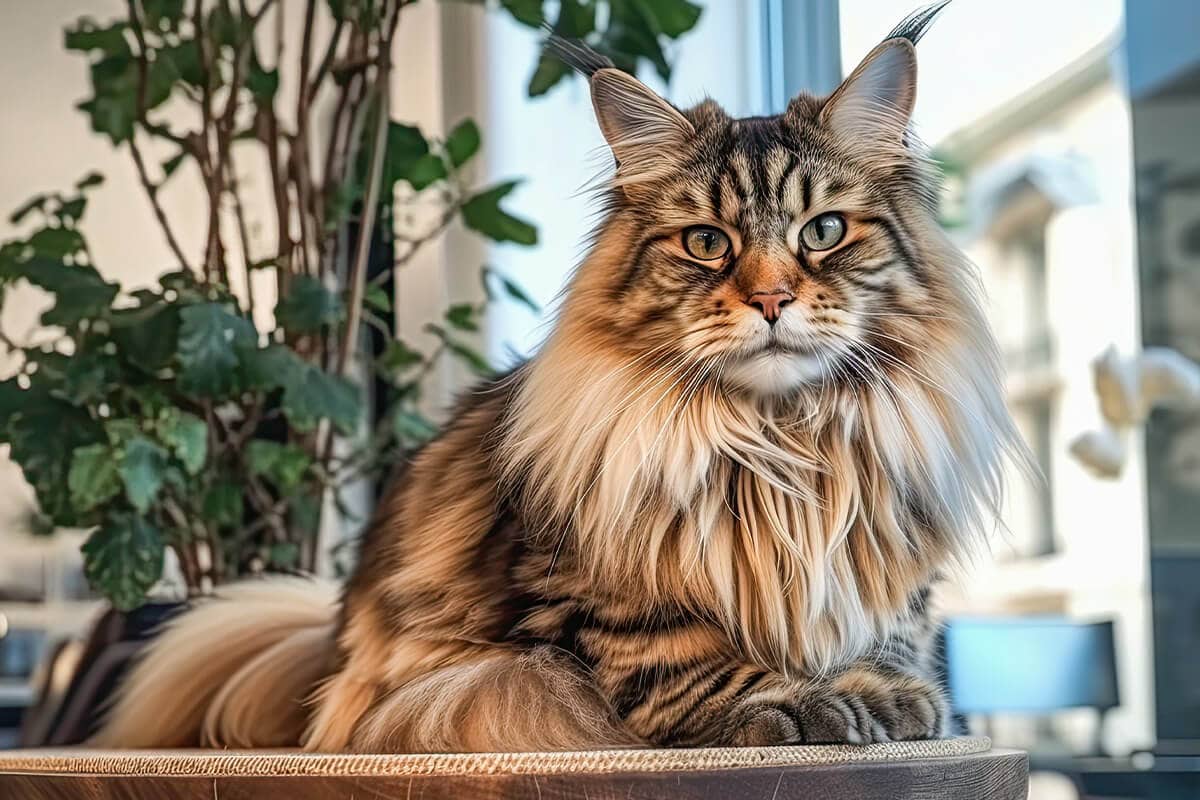 American Shorthair:
The American Shorthair is a quintessential American breed that traces its roots back to the early European settlers. These cats were brought to the New World to help control rodent populations on ships and in early settlements. Over time, they adapted to their new environment and developed traits suited for their role as skilled mousers. American Shorthairs possess strong and muscular bodies, keen hunting instincts, and a wide range of coat patterns and colors. In the 20th century, selective breeding efforts helped solidify their traits and standardize the breed. American Shorthairs are celebrated for their robust health, easygoing nature, and versatility as both working cats and cherished companions.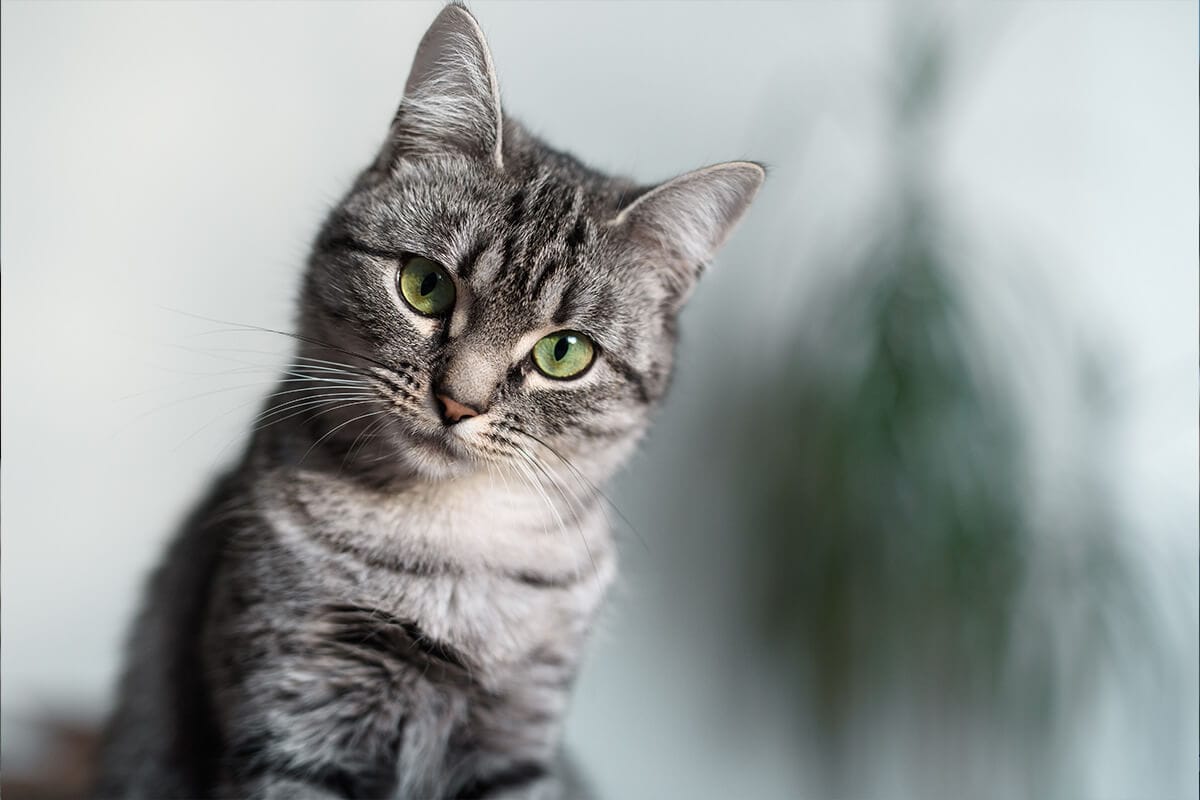 Ragdoll:
The Ragdoll breed was born in the 1960s through the efforts of a dedicated cat enthusiast named Ann Baker in California. Inspired by a semi-feral white Persian-like cat named Josephine, Baker embarked on a breeding program to create a large, docile, and affectionate cat. Through careful selection and breeding, she established the foundation of the Ragdoll breed. These cats were known for their striking blue eyes, soft and silky semi-longhair coats, and their unique tendency to go limp when held. The Ragdoll's gentle and sociable nature quickly gained popularity, and the breed was recognized by cat associations in the 1960s. Ragdolls are sought after for their loving and relaxed temperament, making them perfect companions for individuals and families.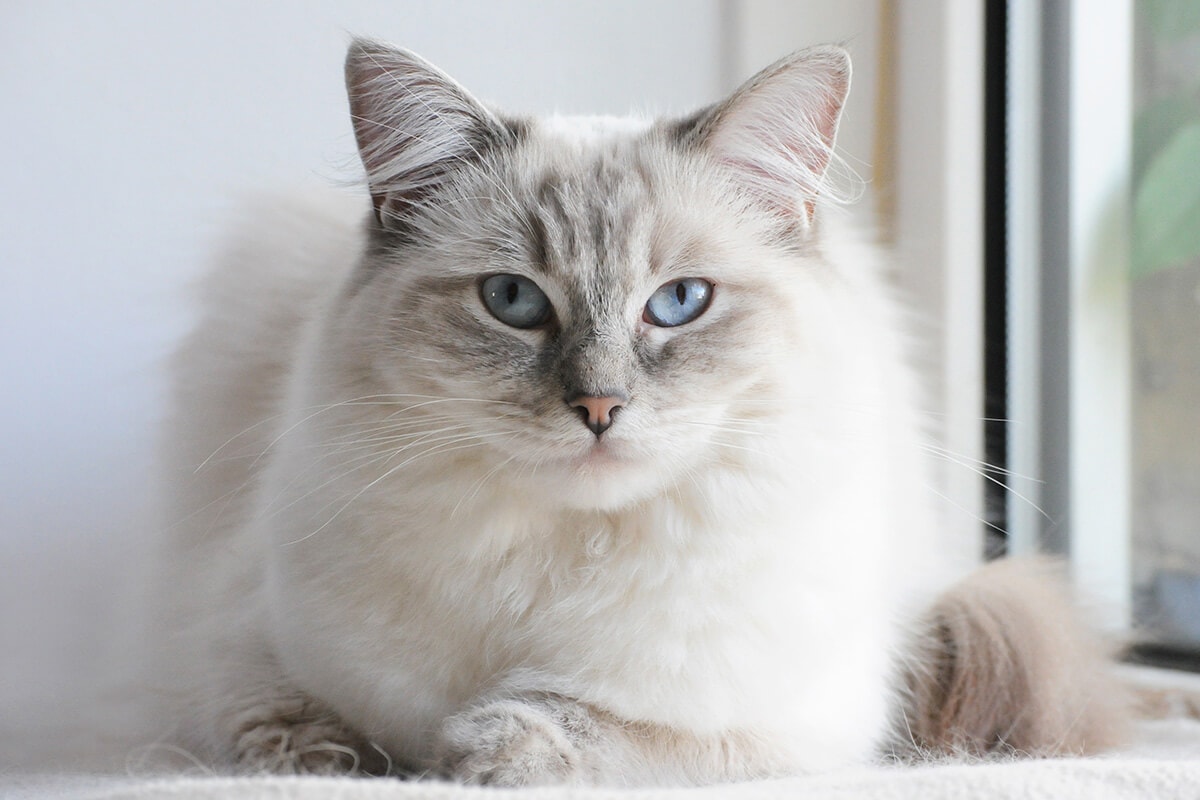 Savannah:
The Savannah is a breed that combines the elegance of domestic cats with the spirit of the wild. Created in the 1980s by crossing domestic cats with African servals, the Savannah is a breed that showcases the beauty and agility of the wildcat. The first Savannah cat was born when a Serval was bred with a Siamese cat. The resulting offspring exhibited stunning coat patterns, long legs, and large ears reminiscent of their ancestry. The breed gained recognition in the early 2000s and continues to captivate cat lovers with its exotic appearance and playful personality. Savannah cats are known for their intelligence, curiosity, and active nature, making them suitable for experienced cat owners who can provide them with appropriate mental and physical stimulation.