Dog-friendly as it is, Seattle offers a lot of restaurants and taprooms to dog & beer lovers. However, merely putting the sign "pet-friendly" in the shop window doesn't mean that a brewery truly welcomes four-legged patrons.
We have compiled a list of the top 10 dog-friendly breweries in Seattle to help you find the ideal one (p.s. Truth be said, it's Fido's choice in the end).
3626 NE 45th St. Suite 102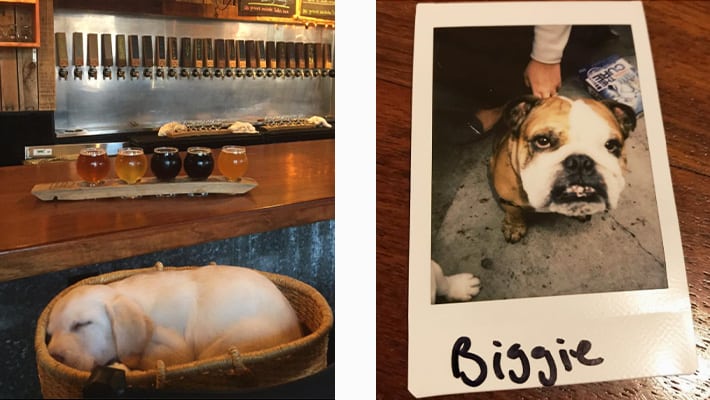 Photos by @burkegilmanbrewing
This award-winning brewery in Northeast Seattle is the perfect place to savor beers and ciders. Burke Gilman Brewing Company offers plenty of outdoor seating but you can sit inside as well or get a beer to-go. They are both dog-friendly and kid-friendly, making them ideal for families.
The brewery also features a wine menu (by the glass) and you can order something to eat from the food trucks on Friday and Saturday (the brewery doesn't serve food itself). Long, communal tables mean that your pet dog will definitely make new acquaintances.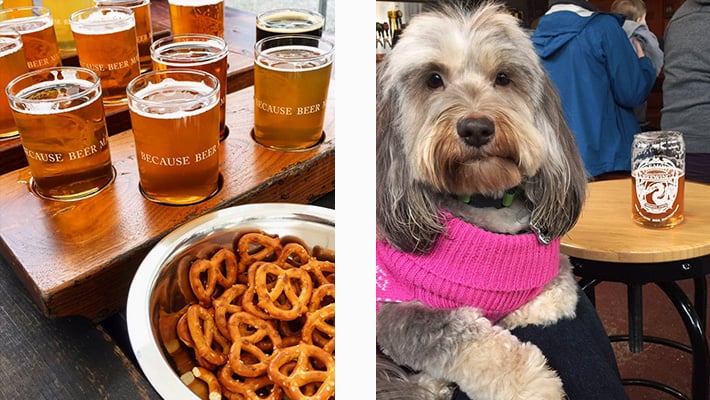 Photos by Tassanee R., Tara H. (Yelp)
If Fido likes plenty of space to play around, then it'll like Freemont Brewing's spacious patio. Their Urban Beer Garden is open daily from 11 AM to 9 PM and features covered and heated outdoor seating. Apart from the fact that kids and dogs are always welcome, patrons get to enjoy beers and ciders on tap, from seasonals to year-round beverages.
Nearby, on Woodland Avenue, beer lovers can get a cold one to go each day during the beer garden's work hours. As far as grub is concerned, you can have food delivered from any restaurant in Seattle.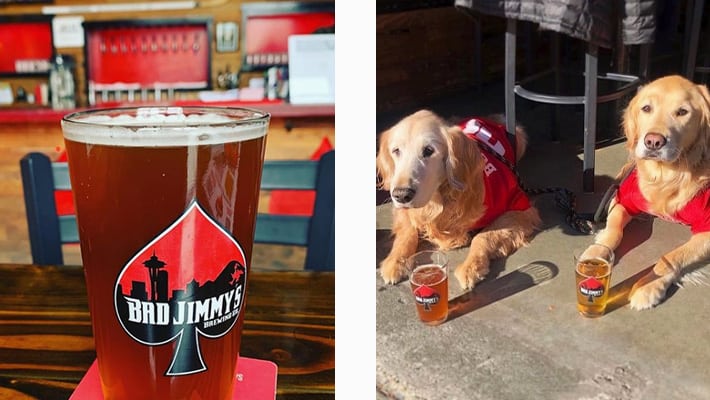 Photos by @badjimmysbrewingco
Yet another brewery with a bring-your-own-food policy, Bad Jimmy's Brewing Co. had been in business since 2013. The brewery is passionate about craft beer, which is evident from the beer selection in their dog-friendly tasting room, situated inside a former warehouse.
The indoor beer garden can seat 150 people and it's equipped with TVs, board games, and a pinball machine. The brewery has another thing going in its favor: it is in the vicinity of Ballard Locks, a Seattle park popular among dog owners.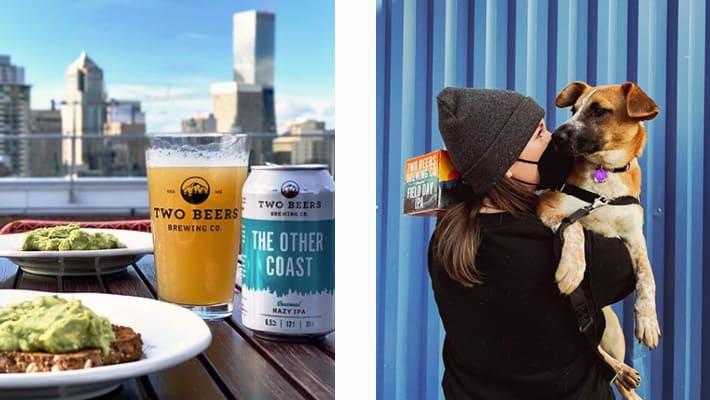 Photos by @twobeersbrewing
Located in Seattle's Sodo neighborhood, the Woods is a dog-friendly place with free parking. Part of Two Beers Brewing & Seattle Cider Company, this watering hole has a selection of 30 beers made by the aforementioned brewers.
Apart from their ciders, you can also find small batches of experimental beers, so The Woods is for beer lovers that are constantly searching for new flavors. Local food truck, Bread & Circuses is never far, so you can try something from their menu. On Sunday, they are open until 6 PM.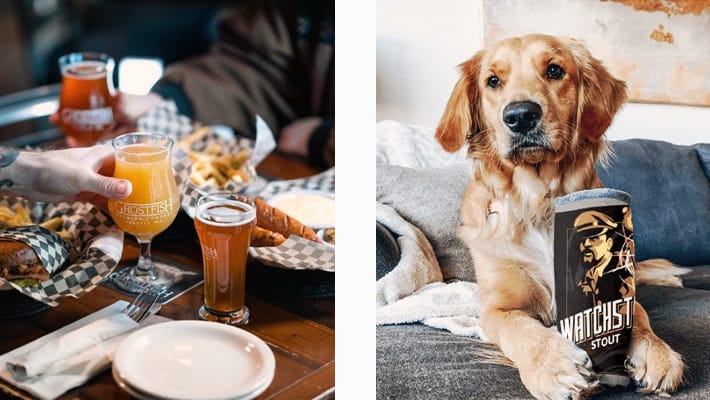 Photo by @ghostfishbrewco
Beer-loving Seattleites who care about the health of their dogs also care about their own health, so they drink gluten-free beer. Such beer variety made from brown rice, millet, and buckwheat can be ordered at Ghostfish Brewing's taproom and shop.
Their gluten-free beer is made in small batches, so it's always fresh. The staff is really friendly towards dogs, albeit all canines must be on a leash and under full control by their owners. Once this is met, you can smuggle a slice of the salmon sandwich to Fido.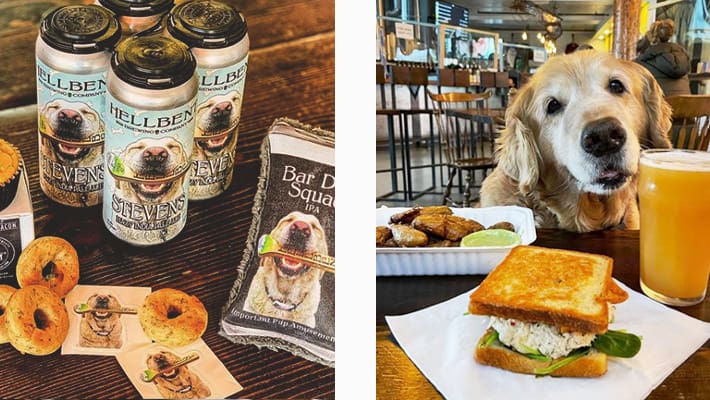 Photos by @hellbentbrewingsea
You just know a brewery is dog-friendly when they have a resident Labrador to greet you. Once inside Hellbent Brewing's taproom, you can choose from a wide variety of beers and ciders. They do not serve food but there is often a food truck outside or you can bring your own food.
The taproom is open every day from 12 PM and even if you don't find a table there, the patio has tents where it's always dry. After a beer and a wholesome meal, you can take your dog to the nearby Magnuson Park (second largest in Seattle) which has an off-leash dog area.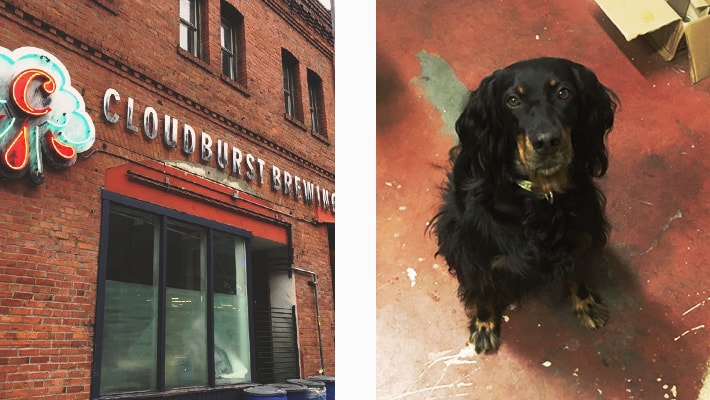 Photos by @cloudburstbrew
Cloudburst is so dog-friendly that there are paw prints on the walls. Set in a loading zone of a building 120 years old, their tasting room opens on Friday at 5 PM and remains open during the weekend. To-go beers are available Monday through Friday afternoon.
Some of Cloudburst's most popular on-tap beers include Change My Mind IPA and Happy Little Clouds, while Dorty Work Export Lager is a popular to-go option. Needless to say, all the dogs should be well-behaved and on a leash while indoors.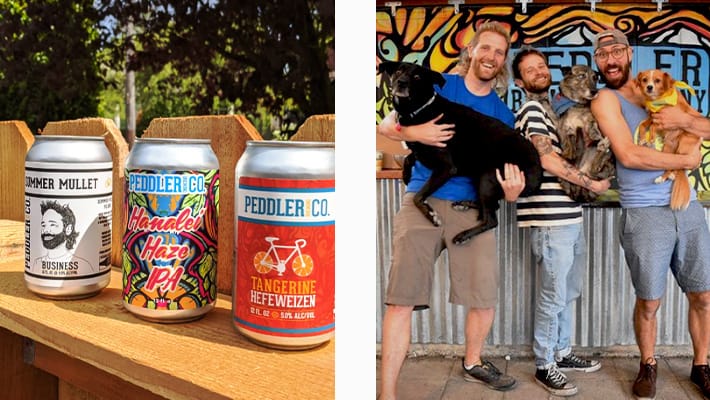 Photos by @peddlerbrewing
In terms of outside seating, Peddler Brewing is one of the best options in town. They offer plenty of picnic tables and bar stools under a large tent, where your hound can roam free. The friendly staff will provide Fido with a water bowl, treats, and a complimentary belly rub.
The place had been open for 9 years and they were established with cyclists in mind. Like numerous other breweries on our list, they don't have a kitchen but the beer selection makes up for this. From beer cans to-go to guest wine, no "hooman" or canine will leave Peddler Brewing thirsty.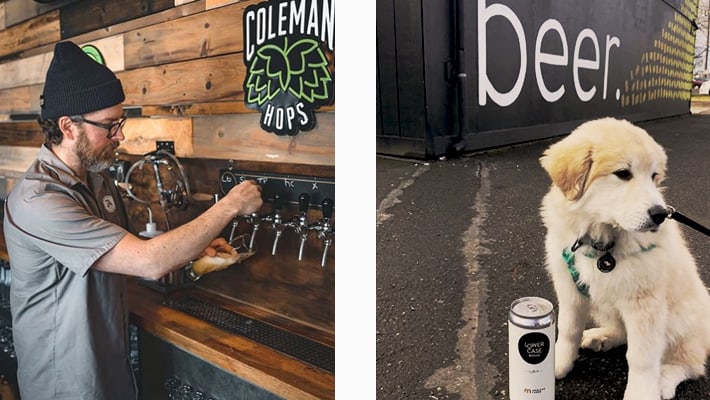 At Lowercase Brewing, dogs are so important that the management organizes dog/themed events from time to time. In addition, the taproom and the patio are also family-friendly, reflecting the laid-back atmosphere at this Georgetown brewery.
The menu features a huge variety of Pilsners on tap, the brewery's signature beer variety. Oxbow Park is some 10 minutes by foot, so you can explore landmark Hat 'n' Boots. This former roadside attraction was part of a gas station that was rumored to have been visited by Elvis himself!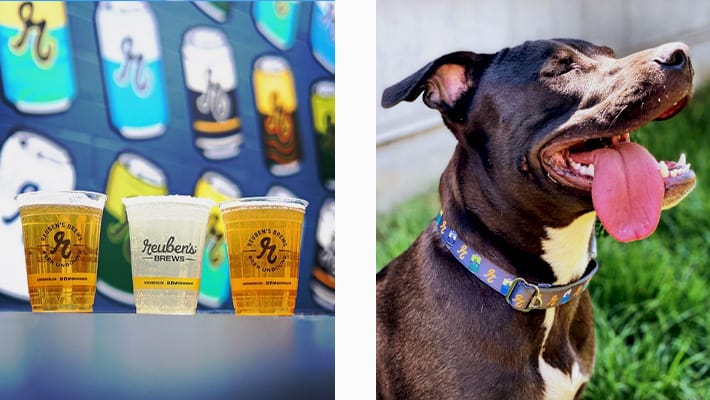 Established in 2012, this independent brewery is family-owned, meaning dogs are more than welcome, as they add to the homely atmosphere. Reuben's Brews allows dogs even inside, provided they are on a leash and they don't misbehave.
The owners approach brewing elatedly, so folks are used to a new IPA every season. In the taproom, guests can try everything from Hazy Pales to "Pre-Prohibition Lager." Reuben's Brews offers complimentary pretzels with beer but doesn't serve food: that's what the food trucks outside are for.
For Seattleites, the love for dogs and the love for beer often coincide. Since most breweries allow dogs in their respective taprooms, it shouldn't be hard to select the ideal dog-friendly brewery in Seattle for your pup. Who knows, Fido might eventually grow fond of beer foam!