Plan Ahead
Health certificates: If you plan to travel across state or country borders with a pet, you will need a health certificate from your veterinarian, to ensure that they are up to date on vaccines, healthy to travel, and free from contagious disease. For most interstate travel this must be completed within 10 days of travel. Some states, such as Hawaii, and other countries may have extra requirements that merit additional research and planning. The holidays are an especially busy time for travel, so be sure to schedule an appointment with your vet in advance to make sure they can fit you in, as health certificates can be complicated and time-consuming. 
Travel by plane: There are two options for traveling with pets by plane. Cats and small dogs may travel in an approved carrier that fits under your seat. Alternatively, they can go in cargo in an approved crate. As air travel can be extremely stressful, and even dangerous for some pets, it may be best to leave your pet home with a competent caretaker. If you do opt to travel with them be sure to discuss your plans ahead of time with your vet. This will allow you to try out any medications that may be needed for anxiety, get your pet acclimated to their carrier or crate, create a travel plan, and complete any necessary paperwork. 
Travel by car: Car travel may be an easier option for some pet parents. Again be sure to check in with your vet about any medications to ease anxiety or car sickness. Make sure that your pet is properly restrained in the car and allow for water and potty breaks. 
If your pet is staying home: Plan ahead to find a caretaker who you trust and who your pet is comfortable with. If boarding, be sure that your pet is up to date on all required vaccines and preventatives, so that they are protected from contagious diseases such as bordetella (kennel cough) and influenza. If your pet needs medications or has other special needs, make sure to discuss this with your caretaker as well as provide written instructions. Be sure to also include what they should do in an emergency situation.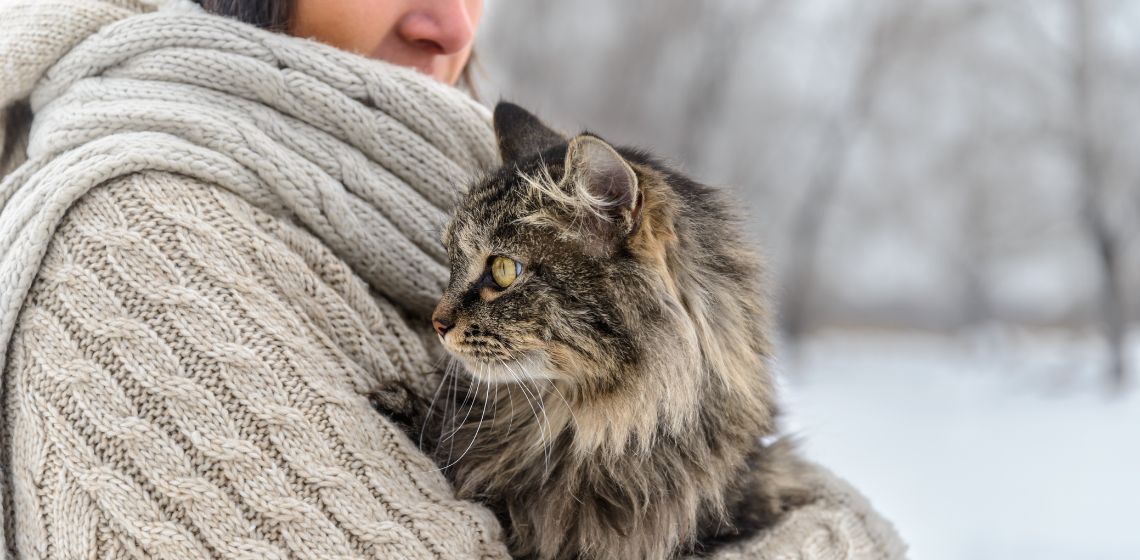 Cold Weather Considerations
If you live in a cold climate and are expecting ice and snow, there may be additional precautions to take to keep your pets safe. 
Antifreeze: Just a few licks of this sweet-tasting liquid can cause fatal kidney damage in dogs and cats unless immediately treated. The best way to keep your pets safe from antifreeze toxicity is to prevent ingestion from occurring. Look for pet-safe antifreeze products that contain propylene glycol instead of ethylene glycol. All products containing ethylene glycol should be sealed, marked, and kept out of reach of your pet. Check vehicles routinely for any leaks, and avoid leaving your dog unsupervised in high-risk areas, such as the garage. Watch out for snow globes or other products that may also contain small amounts of antifreeze.   
Cold Temperatures: Despite their furry coats, animals are susceptible to the cold just like we are. Their level of tolerance will depend on breed, age, any underlying medical conditions, and individual preferences. Make sure you do not leave pets out unattended or for long periods of time. After getting back inside check paw pads for any cuts, injuries, or ice-balls, and wipe down legs to remove any remnants of salt or de-icer that may stick to them.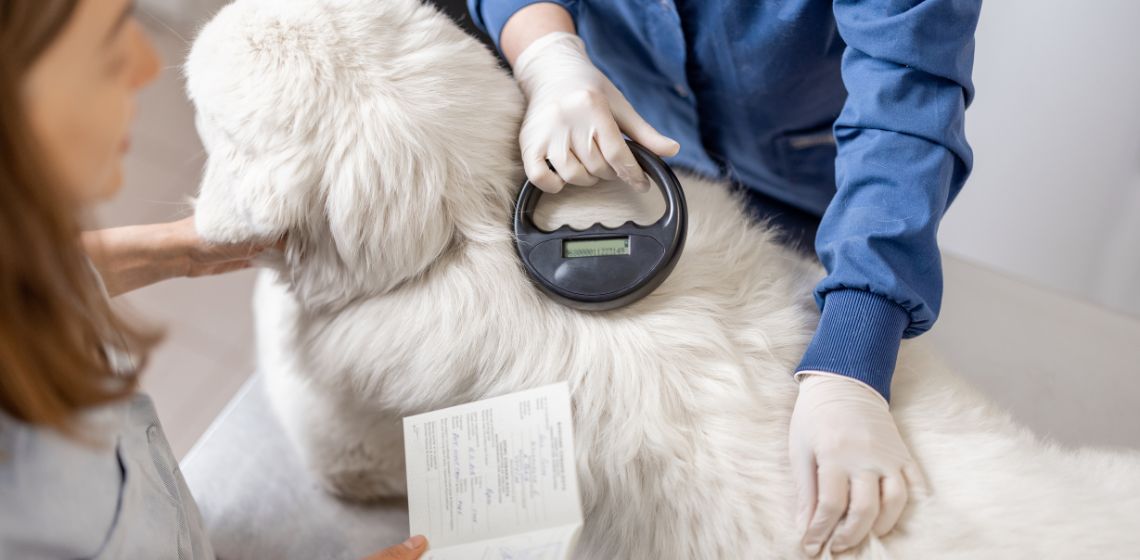 Keep Identification up to Date
In the holiday hustle and bustle pets can often sneak out the door, run away, or get lost. Make sure that your pet's microchip registration and any other forms of identification are up to date (even for indoor-only cats), so that they will be more likely to be returned to you if they get out. If your pet is not microchipped consider having your vet perform this simple procedure. 
Prepare For Fireworks and Other Loud Noises 
Some pets may not mind fireworks at all, but for others they can be extremely scary. Vet clinics are often inundated with requests for medications before New Years and Fourth of July. If you feel that your pet would benefit from something to take the edge off, contact your vet ahead of time to discuss your options There are many medications that can help ease situational anxiety and noise phobia, including trazodone, gabapentin, alprazolam, and Sileo. Calming supplements (such as Composure and Adaptil/Feliway) and behavioral modification are also extremely beneficial in these situations.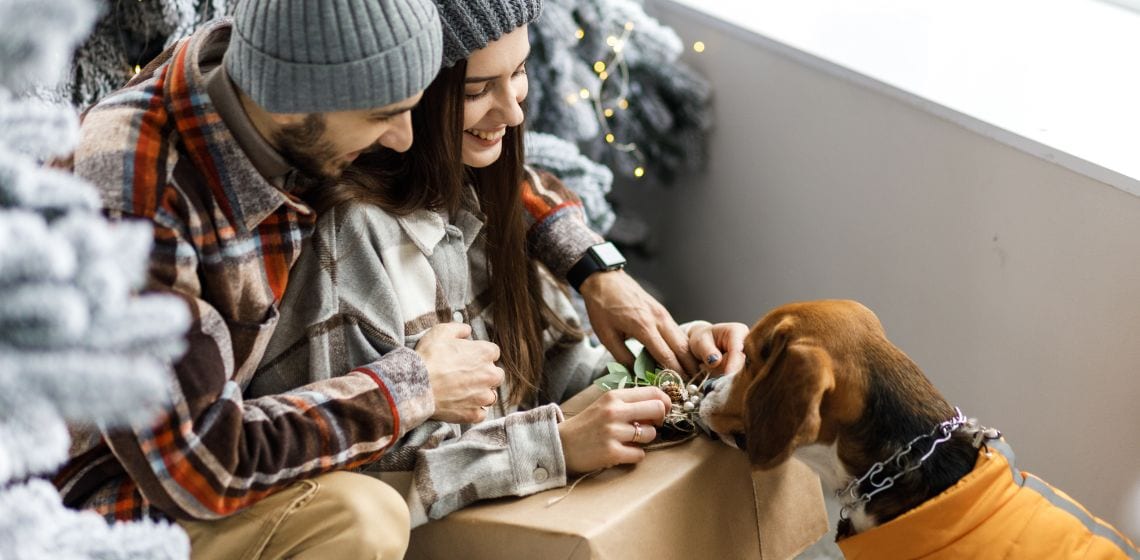 Make Memories 
By following the tips above you should be able to safely include your pets in the holiday festivities. Creating family rituals and memories that involve your pets can be a joy for all involved. Keep an eye out for more articles on additional ways to share the holiday spirit with your furry family members, such as delicious treat recipes and gift recommendations.