With summer fast approaching, we all want to get outdoors and enjoy some of the nice weather! But how can we do that safely with our four-legged friends? This article gives you some top tips on how to enjoy the summer with your pets.
1. Don't leave your dog in a car
This one is simple—do not leave your dog in a car in warm weather. Despite being very well-publicized, people seem to forget and every year dogs die from being trapped in an overheating car. Even with the windows down slightly, a car can warm up significantly over a short period of time. Offenders can be prosecuted for animal cruelty and many states have laws in place to deal with this scenario. Either take your pet out with you or leave them at home where they will be much more comfortable.
2. Prepare for your walks
Plan your walks carefully when going out in nice weather, making sure that you take plenty of fresh water for both you and your pet. Ensure the route you are taking is not too strenuous and try sticking to shady walks, ideally next to a water source during the summer months.
3. Walk during the cooler parts of the day
Try and walk during the coolest parts of the day, in the mornings and evenings. This will mean you both get some exercise without overheating. If you are unable to walk when the temperature is cool, then you might be best staying at home altogether. Do not take your dog out in the midday sun during hot weather. An alive, un-walked dog is far better than one that accidentally dies from heatstroke. Dogs have also been known to badly burn their feet on hot pavements during the heat of the day, so don't risk it.
4.
Take it steady
You should not be doing anything too strenuous with your pet during periods of warm weather. Playing active ball games or taking your dog with you for a long run are not advised. Take things easy and stick to leisurely walks and swimming.
5. Wet wet wet!
Dogs will love keeping cool in water during hot weather! Trips to the beach or a river will go down well at this time of year, but make sure you keep your dog safe. Exercise caution if your dog is not a strong swimmer and be aware of things such as currents and strong waves. Always make sure your dog has a clear exit route before jumping into a river or lake. Some dogs may find a paddling pool in the garden good fun or playing with sprinklers or a hose. Make sure your dog's ears are dry and clean after swimming to avoid risk of developing ear infections. 
6. Use sunscreen
We usually remember our own sunscreen, but what about our pets? Animals can also get burned by the sun, particularly those that are pale in color with short fur. Veterinarians see many cats with white ear tips that have developed cancer called squamous cell carcinoma from sun exposure. Apply pet-specific sunscreen to areas like ear tips, noses, and tummies to stop problems from occurring. 
7. Beware of parasites
Parasites like fleas, mosquitoes, and sandflies can be more common in the warm summer months. These pets can irritate and spread disease, so make sure your pet has regular parasite treatments to prevent issues.
8. BBQ safely
The warm weather means more BBQs, picnics, and social events. It's easy to forget your pet when you are catching up with friends and family. Unattended plates of food and discarded BBQ items can wreak havoc, with many pets developing upset stomachs after overindulging. In more serious cases they could accidentally eat something like a corn cob or kebab skewer that obstructs their digestive tract, requiring emergency surgery. Make sure food items are disposed of carefully and drinks are not left unattended to keep your pet safe.
9. Be aware of the signs of heatstroke
Dogs and cats are more susceptible to heatstroke than we are due to their fur coats and inability to sweat. The normal rectal temperature for dogs and cats is 101.5°F to 102°F (38.6°C to 38.9°C). If their temperature rises, they may struggle to cool down. Signs of distress include:
Panting
Bright red gums
Bleeding
Vomiting
Diarrhea
Collapse
10. Don't forget small furries!
Please don't forget your smaller pets during the summer months. Rabbits and guinea pigs can also feel the heat. Provide them with plenty of shade, cool water, and even things such as cool stone or marble tiles to lie on. Also be aware of flystrike, a condition that is seen more commonly in warm weather.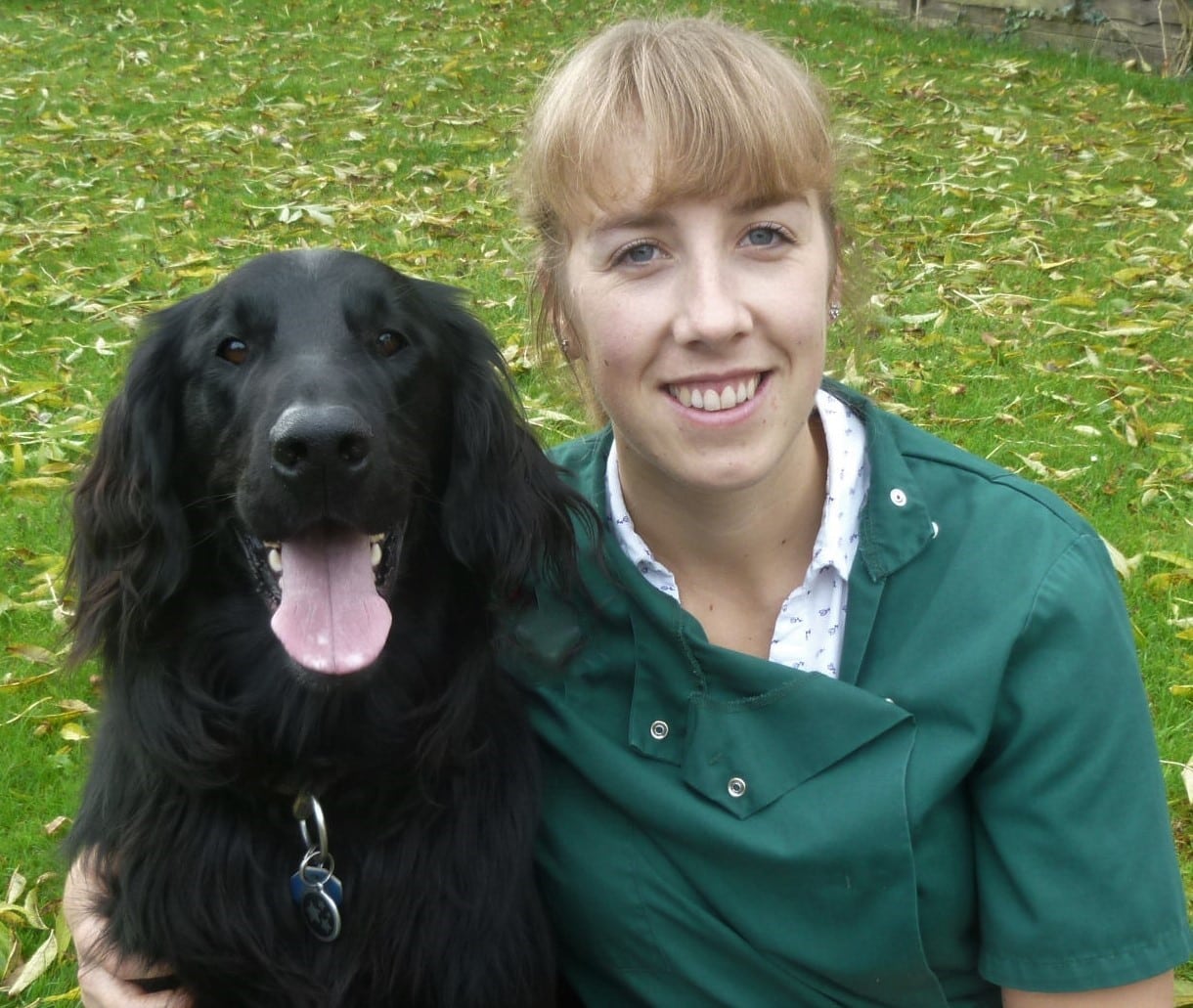 Rebecca is a companion animal vet who has always had a passion for writing and client communication. Since her graduation from the Royal Veterinary college in 2009, she has gained a wealth of experience in first opinion small animal practice, in both clinical and managerial roles. She currently works in the South West and deals with a variety of routine and emergency appointments, but particularly enjoys medicine cases. Outside of work and writing, she enjoys spending time with her family, including her bouncy flat-coated retriever George!