"Pets allowed" or "pet-friendly" are the signs pet owners like to see in front of a hotel or a hostel. Nowadays, you can check online whether a hospitality establishment allows cats, dogs, and other animals inside. Hotels in Space City are no different, so we have selected the 8 best pet friendly hotels in Houston.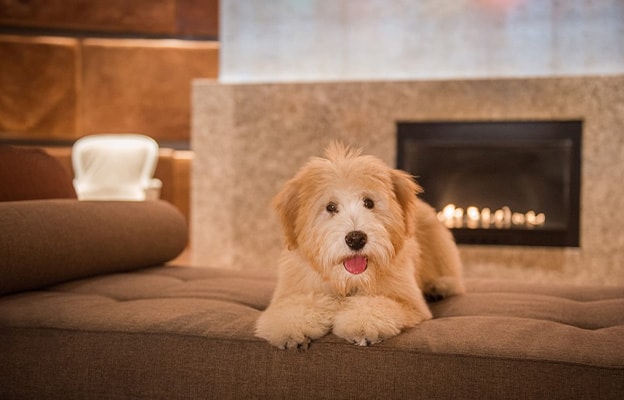 Photos by Magnolia Houston / Facebook
Situated in the eastern part of Houston, Catalina Coffee is definitely a place to which you can bring your dog. However, pets aren't allowed insid
If you are looking for accommodation for you and your pet in downtown Houston, then Magnolia, A Tribute Portfolio Hotel is a great option. The management takes pride in the fact their establishment is pet-friendly but they offer other amenities as well.
There is free Wi-Fi, a gym, laundry service, a swimming pool, and a large parking lot. The front desk staff is available 24/7 for you and your four-legged friend. The guestrooms were renovated recently, in May 2019, so a pleasant stay is guaranteed. 
Since the hotel is located in the city center, the main light rail station is mere a 2-minutes' walk away. If you are flying in, then Magnolia is a 25-minute drive from the George Bush Intercontinental Airport. In addition, the hotel offers free area shuttle up to 5 kilometers.e the coffee house, so you'll have to leave the dog in front of the building if you're going inside to pick up an order, for instance.
On the other side (literally), they have a small but cute outdoor area where animals are welcome. In fact, you can drop by Catalina Coffee on the way from the dog park on Sawyer Street. They are open every day, including the weekends, until 7 PM.
13770 Southwest Fwy, Sugar Land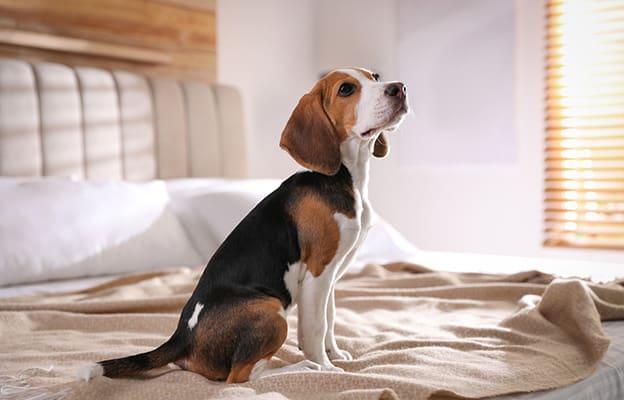 Located 25 minutes by car southwest of Houston is the community of Sugar Land. Here you can find a pet-friendly resort, Drury Inn & Suites that boasts both an indoor and an outdoor pool, so your pet can go for a swim.
The complex houses a business center, a self-parking lot, and each of the 133 rooms is equipped with a microwave and a refrigerator. The latter amenity is appealing to families with children and after you add free Wi-Fi access and an LCD TV (with cable) in every room, you get the ideal suburban retreat.
Royal Sonesta Houston Galleria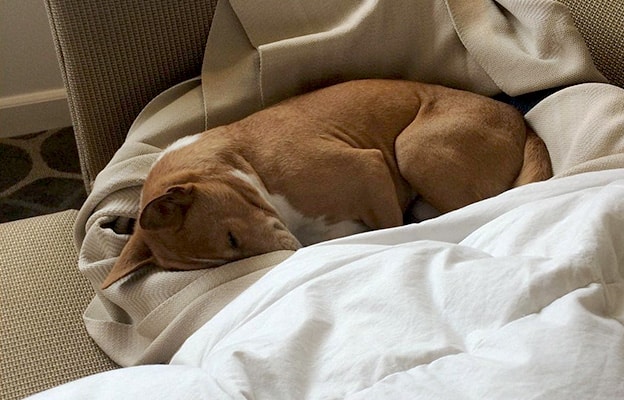 Photos by @royalsonestahou / Instagram
As its catchy address suggests, Royal Sonesta Houston Galleria is another suburban Houston hotel that welcomes pets. Visitors shouldn't be put off by its seemingly remote location, as local vets serve the area from Rose Hill up north, all the way to Manvel, south of the city.
The Royal Sonesta boasts a large conference center and it's a smoke-free property, which your pets will appreciate, to say the least. Furthermore, there's a charging station for electric vehicles on site and wheelchair-accessible parking.
1400 East Blvd, Deer Park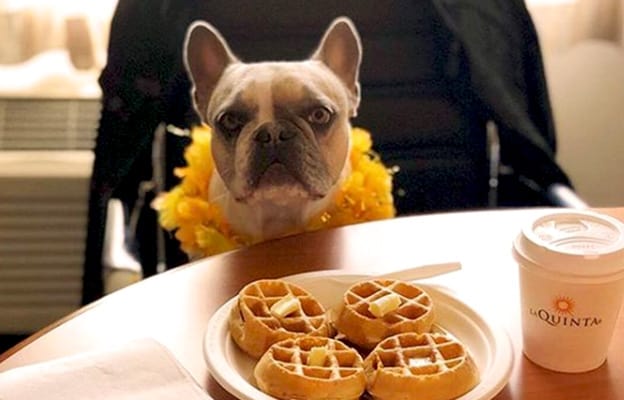 Photos by @laquintahotels /Instagram
Another smoke-free hospitality establishment on our list is the La Quinta Inn & Suites by Wyndham Deer Park. If you like to sip an espresso or a cappuccino while you play with your pet in the morning, you'll love this place, as they offer complimentary coffee (and tea) in common areas and inside rooms as well.
La Quinta is also family friendly, offering free infant beds, a microwave in each room, and exceptional laundry facilities. The check-in starts at 3PM and you can check in by midnight. The friendly staff at the front desk speaks both English and Spanish.
5150 East Sam Houston Parkway South, Pasadena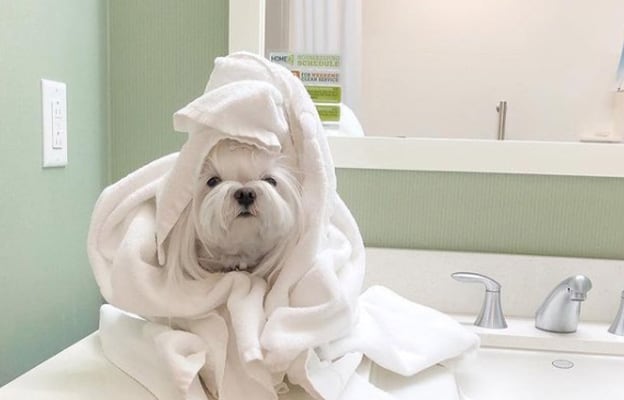 Photo by @aysiaadventures/ Instagram
A short, 13-minute drive from the Houston William Hobby Airport is the location of Home2 Suites by Hilton Houston Pasadena. This pet-friendly aparthotel is smoke-free, it houses a business center open 24/7, and it has a fitness center. The establishment is cleaned often, so you and your dog, for instance, won't have to worry about COVID-19.
Like it's the case with other establishments on our list, there is free self-parking, free Wi-Fi access, and you can get breakfast on the go. Unlike low-end hospitality services that only offer cable TV, you get satellite coverage on the TV's in Home2 Suites.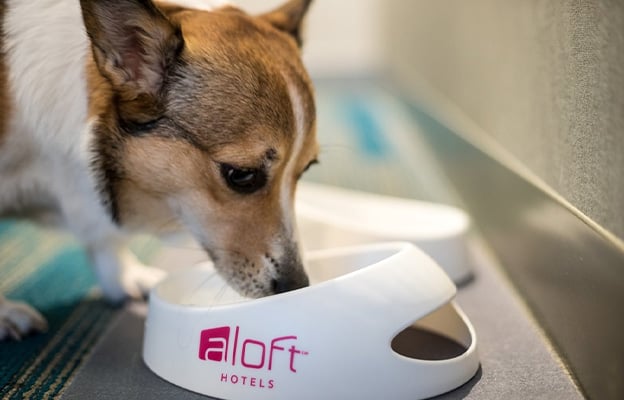 Photos by Aloft Houston by the Galleria / Facebook
Aloft Houston by the Galleria is the place where you want to stay if shopping and pets are your greatest passions in life. For instance, the Uptown Plaza is a 17-minute walk from the hotel, while most restaurants are a 5-minute walk from the Aloft Houston.
In each of the 152 rooms there is premium bedding, fridges, and coffee makers. All the TV channels are digital. Reaching the hotel should be fairly easy, as the Wheeler metro station is an 8-minute drive, while it takes half an hour to get to the George Bush Intercontinental Airport.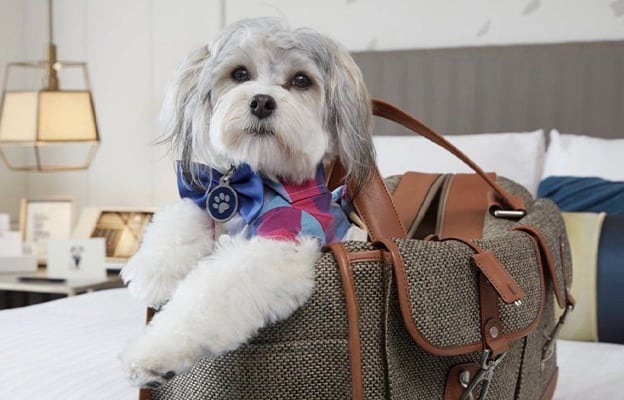 Photos by @mycococrepes / Instagram
Like everywhere on the planet, InterContinental Hotels Group is synonymous with luxury. Their establishment located in downtown Houston is no different, as it offers a restaurant, a fitness center, and an outdoor swimming pool.
The hotel is also family friendly, as most rooms have sizable balconies. The service includes a front desk open all the time and a shuttle service. When it comes to the rooms, they feature a flat-screen TV, a desk, and complimentary towels and bed lined hanging in a private bathroom.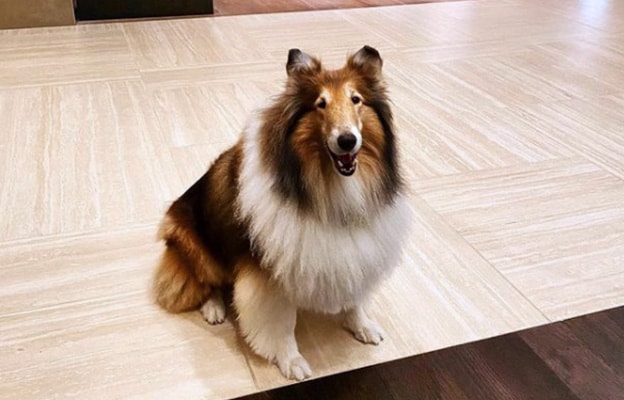 Photos by @mycococrepes / Instagram
The luxurious Omni Houston Hotel had just opened following a reconstruction worth $30 million. Situated in Uptown Houston, the hotel offers a wide variety of amenities, ranging from a gym open 24/7 to an in-room safe.
Animals lovers will be thrilled to find out that there are two resident black swans that guests are actually allowed to interact with. Additionally, you can bring your own pet in the hotel for a fixed fee of $125. There is even complimentary transportation available within a 5-kilometer radius from the hotel.
There are many more pet-friendly in and around Houston but the 8 establishments listed above are our top picks. Of course, be sure to check whether hotels charge extra for pets, so there are no nasty surprises on departure day.
Yes, the vast majority of hotels we have listed have a pool. For instance, Drury Inn & Suites have both an indoor and an outdoor pool, while Omni Houston Hotel has two outdoor swimming pools.
On our list, Home2 Suites in Pasadena is the closest hotel to Hobby Airport. However, there are many other smaller hotels and hostels that might allow you to bring your cat or dog along.