As Dallas is the cultural hub of north Texas, it doesn't come as a surprise that it has several hundreds of pet friendly hotels. However, visitors and Dallasites don't want to stay at just any hotel but rather one of the top 8 pet-friendly hotels in Dallas.
Residence Inn Dallas at the Canyon
3425 Canyon Bluff Boulevard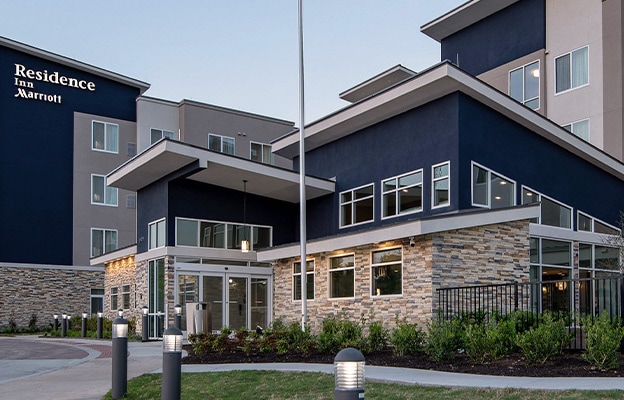 Part of the Marriott hotel chain, Residence Inn offers various amenities, from free high-speed Wi-Fi to complimentary breakfast (buffet and American). Moreover, each room is equipped with a flat-screen TV, a desk, a private bathroom, and bed linen including towels.
The pet policy at Residence Inn states that pets are more than welcome but the maximum "doccupancy" is two pets (50 pounds max) per room. Furthermore, the hotel charges a $100 non-refundable pet fee per stay.
2332 Leonard Street, Uptown Dallas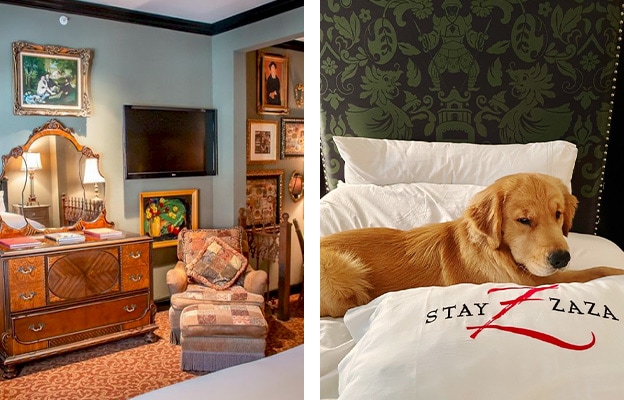 Photos by @zazadallas / Instagram
Apart from the accommodation and excellent food, Hotel ZaZa has one of the best locations out of all the hotels on our list. Situated in Uptown Dallas, all the sites from the Dallas Mavericks Arena to the Dallas Museum of Art are within walking distance from the hotel.
This boutique hotel offers luxury amenities that include bringing your pet along. At the check-in, you will be charged a one-time, non-refundable fee of $150 for your dog. The animal can stay in the suite if you decide to go for a massage at ZaSpa or you can take it for a walk in one of Dallas' off-leash parks.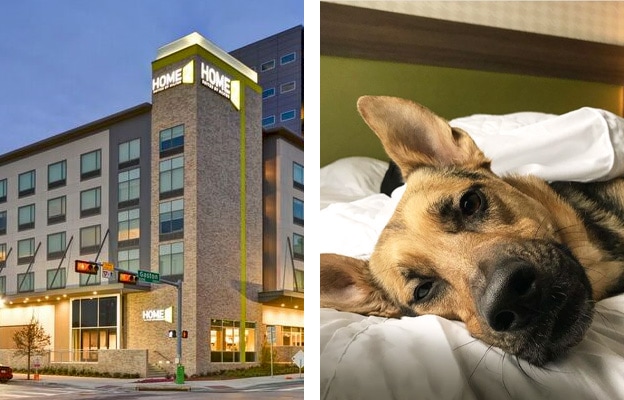 Photos by @home2suites / Instagram
If you have plans to visit the Dallas Arboretum and Botanical Gardens, then the most suitable pet-friendly hotel is Home2 Suites by Hilton Dallas North Park. The suites there boast a sizable living area, as well as a kitchen.
Apart from a hot breakfast and fitness facilities, it must be said that the rooms are pet-friendly. If your dog or cat is staying with you, you'll just have to pay a $125-dollar fee at the front desk (open 24/7). The animal's maximum weight is similar to other hotels on our list:  50 lbs.
2333 West Mockingbird Ln.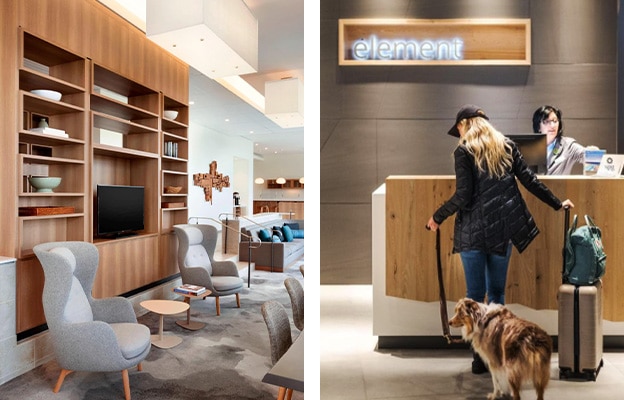 Photos by @elementhotels / Instagram
Another hotel associated with the Marriott brand is the Element, conveniently located near Dallas Love Field Airport. Apart from an outdoor swimming pool and free bikes, guests can request an airport shuttle service free of charge. Moreover, you get complimentary wireless in your room and there are four electric car charging stations if you're driving in.
Pets are welcome to stay at the Element but there is a one-time $15-dollar fee (per pet). The animal's weight shouldn't be over 25 lbs and you and your pet(s) can stay in pet-friendly rooms on the second floor. A dog-friendly park, Weichsel Park, is located a couple of streets away.
7930 North Stemmons Freeway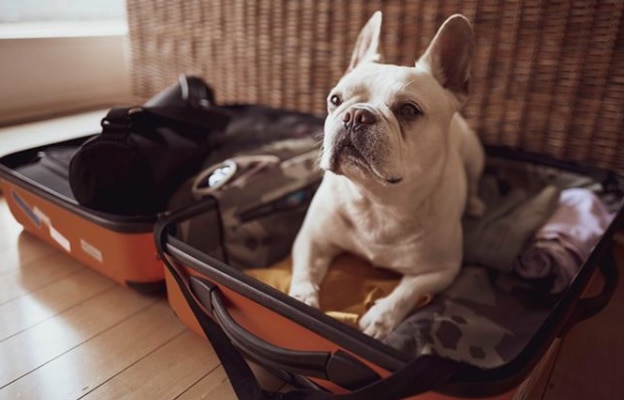 Photo by @candlewoodsuites / Instagram
An IHG hotel, Candlewood Suites is the ideal hotel for those who are planning a short visit to Dallas. Minutes away from Love Field Airport and the Dallas Convention Center, this all-suite hotel offers a stove, a toaster, and an equipped kitchen in every room.
Pets are welcome at this establishment and not only that, you earn bonus points if you opt for a Points + Pets Package. Restrictions and fees may apply but you get access to all pools free of charge. They also offer a free shuttle service within a 5-mile radius (well within the range of local mobile pet care units).
400 Crescent Court, Uptown Dallas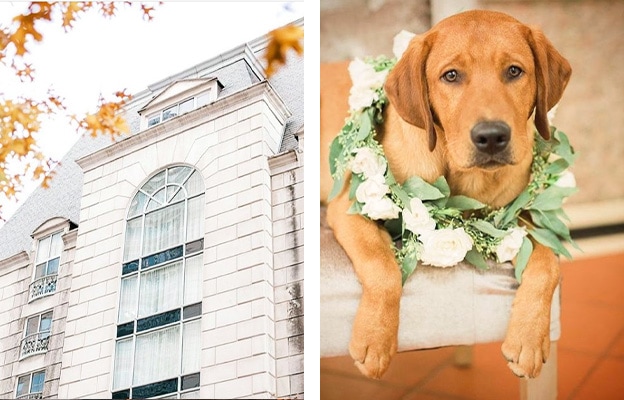 Photos by @hotelcrescentcourt / Instagram
Less than half a mile from American Airlines Center, Hotel Crescent Court is a great place to relax while in town, as they have a spa center and a year-round outdoor pool. Private parking is available on site and you'll find a flat-screen TV with satellite channels in your room.
Among numerous special packages they offer (e.g. weddings are often organized here), pet owners will love the Crescent Canines Pet Package. After you pay a pet fee of around $150, you get a dog toy, a collapsible water bowl you can take home, a branded doggy bandanna, and doggy bags.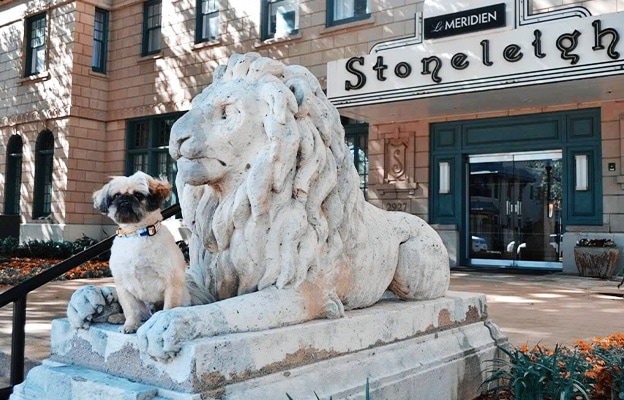 Photo by @lemeridiendallas / Instagram
A luxury art deco hotel, Le Meridien Dallas is part of the Marriott chain. This Dallas location features a steakhouse on site (Graze Restaurant) and mahogany furniture with marble finishes in nearly every room. The reception is open 24-hours and they offer access to a modern business center.
This Uptown Dallas hotel allows up to three pets per room. Guests also have to pay a non-refundable fee of $50 per stay. You'll be happy to know that the hotel has a smoke-free policy, so your pets won't be forced to inhale tobacco smoke.
415 Hustead St, Duncanville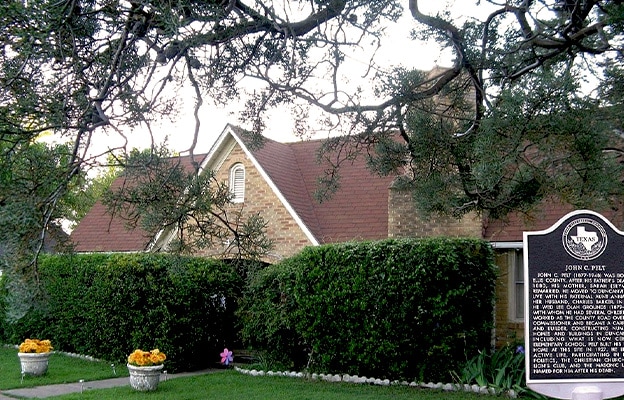 Alla's is pet-friendly but you have to book in advance for the staff to prepare a special room. Both dogs and cats are welcome and you can leave them in the room while you explore Dallas. The pet fee is $25 per pet, per stay. The owner, Alla, definitely loves animals, since there is a pet fox on the grounds.
Year after year, Dallas is becoming more pet-friendly. The number of off-leash parks and their accessibility are on the increase, as well as the number of hotels that accept pets. We have listed only the top 8 pet-friendly hotels, but in reality, there are hundreds of them in the Dallas-Fort Worth metropolitan area.
Yes, many of them. Some of the pet-friendly hotels with an outdoor swimming pool include Element Dallas Love Field, Candlewood Suites Dallas, and Le Meridien Dallas, The Stoneleigh.
Flying into Dallas Fort Worth International Airport, you can stay at Sheraton DFW Airport Hotel, The Westin Dallas Fort Worth Airport, or La Quinta Inn & Suites.