From working around a busy lifestyle to reducing stress for their beloved pets, more and more pet owners are choosing in-home vet visits. Here's why…
Benefits of an in-home vet visit
Reduce stress and anxiety
There are many reasons why your pet might find a trip to the vet clinic stressful, from the busy waiting room to the unfamiliar sounds and smells.
For cats, the anxiety often starts the minute the cat carrier appears! In fact, studies have suggested that over 75% of dogs show signs of fear on the examination table and more than 70% of cats show signs of stress in the waiting room before they even get to their appointment! Though veterinary professionals aim to make the clinic experience as low-stress as possible, anxious pets will often benefit from a vet visit in the safety and comfort of their own home.
In-home visits are particularly useful for pets that are fearful or sick in the car, pets that are nervous or reactive around other animals, and pets that have difficulty traveling due to arthritis or other health conditions.
More than 70% of cats show signs of stress in the waiting room before they even get to their appointment!
Convenience
Our lives are busier than ever, and an in-home vet visit can be a more flexible option to suit your schedule and lifestyle.
Once you've booked your appointment, there's no busy waiting room or travel time, and owners with more than one pet are spared the logistical nightmare of bringing them all in together or making multiple trips! Parents with babies or young children, as well as those who require assistance to travel to and from the clinic, may also find a home visit much more convenient.
Personalized care
An in-house visit can also provide a more personalized service as your veterinarian can examine your pet within their home environment. This is particularly useful when dealing with a behavioral problem but can also help to tailor a holistic treatment plan to suit your pet's unique lifestyle. For example, your vet may be able to provide tips on how to modify your home to improve comfort for a pet with arthritis.
When is an in-house vet visit right for my pet?
Not every illness, injury, or situation is appropriate for a home visit because there are limitations to the equipment, staffing, and facilities compared to what's usually available at the clinic. However, many appointments are suitable for in-house vet visits including:
Vaccinations and wellness exams
Regular wellness exams are essential to keeping your pet healthy and can be a lot less stressful when performed at home. At these appointments, your vet will check your pet thoroughly including their heart, weight, and teeth. These exams are vital to help pick up problems early so they can be treated or even prevented in some cases!
Wellness exams may also include booster vaccinations and parasite prevention to help protect your pet against disease. Dogs and cats should have a wellness exam at least once a year, but even more often for senior pets, puppies, and kittens.
Regular wellness exams are essential to keeping your pet healthy and can be a lot less stressful when performed at home.
Chronic disease management and palliative care
In-house vet visits can also help make life easier for pets with underlying health conditions that need regular check-ups. For example, pets with arthritis may find traveling painful or uncomfortable. Regular check-ups mean your vet can assess your pet's current condition and prescribe and adjust treatment as required.
Many owners also prefer home visits for palliative or hospice care if their pet has a chronic or terminal illness to make sure they remain as comfortable as possible. Though this is always a difficult time, having a vet who knows your pet and visits them regularly at home will help guide decision-making and ensure your pet's quality of life is always the priority.
Mild to moderate illnesses and injuries
Many illnesses and injuries can be treated at an in-house vet visit including lameness (limping), eye injuries, ear infections, skin allergies, and diarrhea. Your vet can also usually take blood and urine samples at home if needed and can supply most prescription medications at the visit.
However, not all problems are straightforward and sometimes your pet will require more extensive testing such as x-rays or an ultrasound which will need to be performed at the clinic. When booking your pet in for an in-house vet visit try to give as much information as possible so the staff can advise you whether an in-house visit is right for you.
In-home euthanasia
Many owners prefer their pet to feel safe and comfortable at home when it's time to make the difficult decision to say goodbye. In-home euthanasia can help create a more peaceful experience and your vet will be able to offer sedation to help your pet feel relaxed and comfortable. The ability to offer euthanasia or a humane ending of life is unique to the veterinary profession and will always take place with the utmost compassion and dignity. Your vet will be able to offer the same services as they would in the clinic from discussing how to know when the time is right, to transportation for cremation if this is your wish.
When should I take my pet to the vet instead?
Though there are many benefits to an in-home vet visit, it's not always the best option for your pet. In the event of an emergency or your pet needing surgery or more complex diagnostic tests to find out why they're sick, they are far better off coming into the clinic.
Examples of situations that are not appropriate for an in-house vet visit include:
Emergencies such as difficulty breathing, road traffic accidents, exposure to toxic foods or chemicals, snake bites, dog bites, serious injuries, or illness.
Diseases or injuries requiring x-ray, ultrasound, or advanced imaging (CT or MRI) such as broken bones or paralysis
Surgery
Dental treatment
Administration of chemotherapy (in most cases)
Conclusion
In-house vet visits can provide a wide range of veterinary services from the comfort of your home and can make life a lot easier for both you and your pets. Many pet owners also choose house call vets to help their pet through difficult times such as palliative care or to make euthanasia a more peaceful experience. Though many regular vet appointments can be performed as in-house visits, they are not suitable for emergencies, severe illnesses, or injuries that require an appointment at your regular vet clinic or an emergency hospital. Book your first home visit with The Vets today.
Note regarding the Covid-19 pandemic:
Your veterinary team will have guidelines in place to help prevent the spread of Covid-19 to help protect your family and their staff. Please make sure you have received these guidelines before the appointment to help keep everyone safe during the home visit.
A veterinarian that performs home visits will come to your home unless the appointment isn't suitable for an in-home appointment. Appointments that aren't suitable for home-care include emergencies such as road traffic accidents, broken bones, snake bites, poisonings, and other injuries or illnesses that require urgent care at an emergency vet clinic. 
Yes, many pet owners prefer their pet to be at home when it's time to say goodbye and this is a service offered by most vets that perform house calls.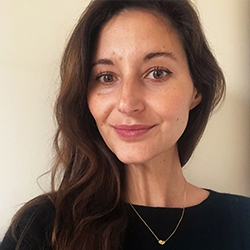 Ellen is an Australian vet who is currently combining her love of writing with traveling and working across the UK as a relief vet. Ellen graduated from the University of Melbourne in 2012 and is passionate about all things small animal health. Since graduating she has worked in clinical practice, including at a university teaching hospital in New Zealand. Ellen is currently based in Somerset and in her free time enjoys yoga, reading, travel, and modern calligraphy!