Whether it's a high-end waterfront restaurant or a cozy eco-friendly cafe, Austin, TX offers plenty of dining/drinking options for pet owners. However, the final word on the 7 best dog-friendly restaurants in Austin is actually a bark from your pooch and it is a happy bark!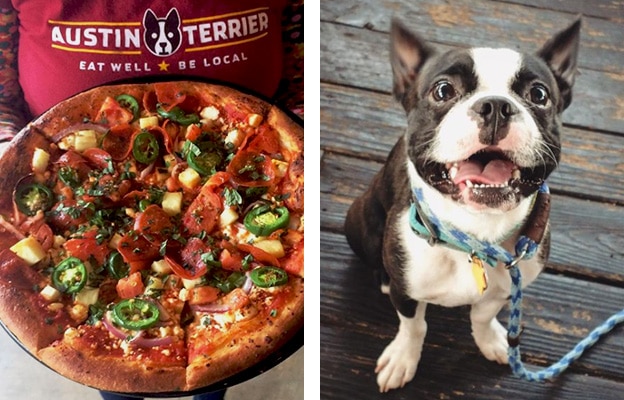 Photos by @theaustinterrier (Instagram)
Situated in Wood Creek, the Austin Terrier doesn't only welcome dogs but also families with children. It is essentially a neighborhood restaurant with free treats for your dog and a children's play corner. The Austin Terrier is ideal for a laid-back beer with friends or a light family lunch.
The menu features bistro-style cuisine with dishes such as burgers, substantial salads, pizza, and sandwiches. The owners take pride in the food they offer, as they also have a comprehensive catering menu. When it comes to in-house dining, this American bistro boasts a dog-friendly patio.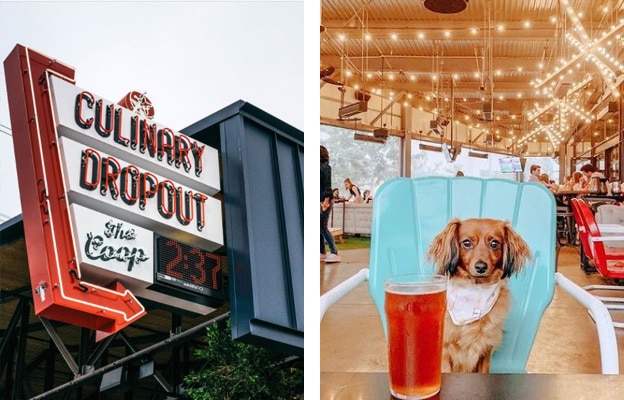 Photos by @culinarydropout / Instagram
Although it's not originally Texan (most of their locations are in Arizona), the Culinary Dropout is a typical gastropub that the Lone Star State is full of. Wholesome grub and draft beers are the trademark of this dog-friendly place situated in the Domain Northside.
There are plenty of weekly menus to choose from, such as a brunch menu or happy hour specials. Apart from spirits and beers, you can try exquisite signature cocktails at the Culinary Dropout. Finally, it is possible to organize private dining, as well as large group events (that dogs can attend, too).
Cedar Door Patio Bar and Grill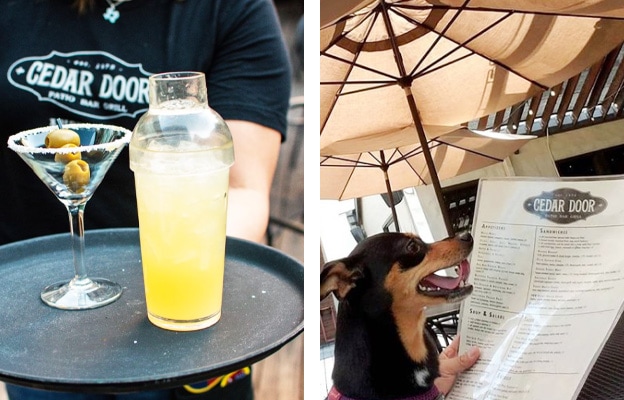 Photos by @thecedardoor / Instagram
When a restaurant has the word "patio" in its name, you just know they are committed to outdoor dining where pets are welcome. There aren't many hospitality services in downtown Austin that can boast over 7,500 square feet of space like the Cedar Door Patio Bar and Grill can.
Apart from the large deck, the Cedar is also famous for the range of craft beers, their selection of wines and of course, the lauded Mexican Martini. The restaurant is a great dinner option but keep in mind that they are closed on Mondays.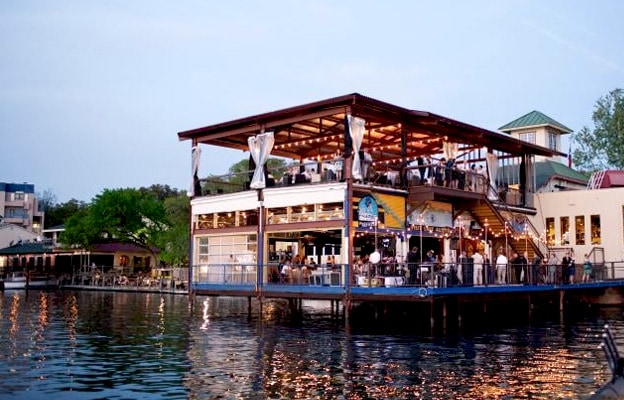 Photos by Abel's on the Lake / Yelp
Overviewing Lake Austin, there isn't a more romantic place for a lunch, dinner, or brunch with your pet dog than Abel's on the Lake. Here, scenic lake views are complemented with a long list of tap beers (over 60; 17 of which are local brews) and a diverse American menu, featuring everything from a steak to soup.
The large deck is ideal for pet owners who love to bring dogs here (and the restaurant's owners love to have them). The rules for the dog-friendly patio state that your pet dog has to be on a leash, it should use the bathroom before it enters the patio, and no dogs over 70 pounds are allowed.
Finally, if you are worried that the banks of the Colorado River are too far from the nearest vet, rest assure, as the local veterinarian will drive out as far as Lake Travis.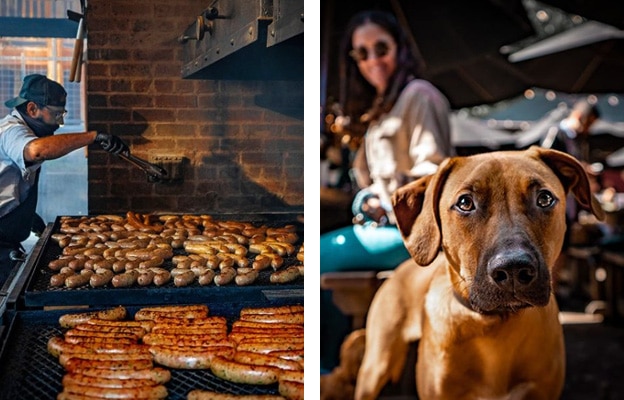 Photo by @bangersaustin / Instagram
Bangers' patio look is straight out of a Western movie! Their unofficial motto, "sausages, beer, and good times" speaks volumes about the setting the owners have created in the Rainey Street Historic District of Austin. If you ever wanted to try authentic Texan cuisine, then you need to try the sausages they prepare at the Banger's.
Since pooches adore smoked meat, it's useful to know that the smokehouse is open every Saturday. Just be sure to check whether they are open on a specific date, as the restaurant might be booked for a private party.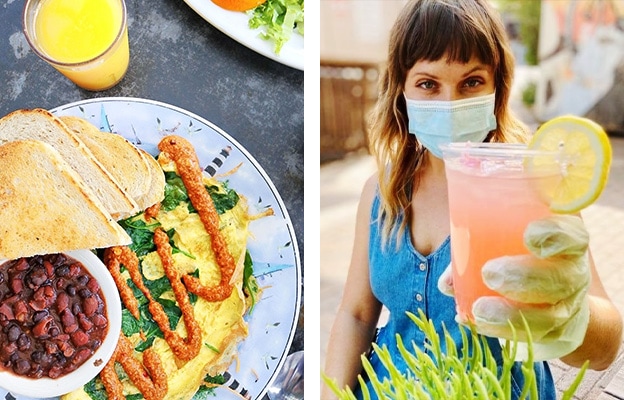 Photos by @bltomorrow / Instagram
South of the Colorado River, Bouldin Creek Café is located in the eponymous neighborhood. This pet-friendly venue is unique because it blends a bohemian vibe with a vegetarian restaurant. The inside of the café is decorated with artwork of local and reginal artists.
Since eco-friendliness lies at the heart of their business concept, you can try organic and locally-roasted coffee at Bouldin Creek Café. In addition, there are two dozen varieties of tea, from caffeinated tea to tea with micro-foamed milk.
Even though your dog is carnivorous, it will still want to try savory vegan/vegetarian food you give it while dining on the outdoor patio. Who knows, perhaps it might even grow to love tomato after tasting scraps from Bouldin!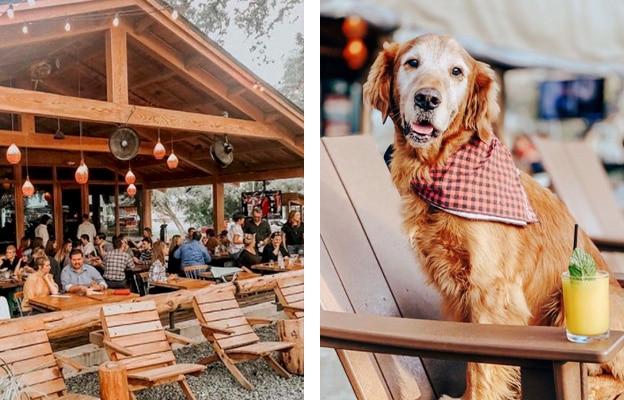 Photos by @loroeats / Instagram
A culinary crossover between an Asian smokehouse and a Texas barbecue place, Loro is one of the most laid-back restaurants in all of Austin. In fact, the owners are so cool that they don't accept reservations. Humans and pups alike are free to enjoy the shaded porch whenever they like. 
Apart from Austin, there's another Loro in Dallas and they are planning to open a third location in Houston in early 2022. The menu is mostly comprised out of grilled and smoke meat with Asian seasonings. When you get thirsty, there is craft beer, signature cocktails, and wine.
Gone are the days when you couldn't bring your pooch with you to a restaurant in Austin. Nowadays, you can even let the animal decide which of the 7 establishments listed above has the best patio for them to roam around and nibble on delicious food scraps.