As a pet parent, you might often be on the lookout for healthy snacks for your canine companion, and what's more nutritious than fruit? Well, fruit is indeed very healthy for humans to eat, but what about dogs? Can dogs eat grapes, or could they make your dog unwell?
Are grapes safe for dogs to eat?
You shouldn't feed grapes to your dog, even if they enjoy them. This is because grapes are poisonous to dogs and often cause kidney damage which can be irreversible. Sadly, even with supportive treatment from a veterinarian, some dogs don't recover and develop fatal kidney failure. If your dog is the adventurous sort, you should store them safely away from nosey snouts or sneaky paws. Don't forget; it's not just fresh grapes that can harm your dog; raisins are also a risk. 
If you're wondering what human foods your dog can and can't eat; why not read the articles Can dogs eat tomatoes, and Can dogs eat ice cream?
What part of the grape is toxic to dogs?
It's still not fully understood why grapes cause kidney damage, partly because of the unpredictable link between the number of grapes eaten and the severity of signs. Over the years, there have been a few theories, though. One suggestion is that it's not the grape itself that causes the kidney damage but a mycotoxin from molds growing on the grape skin. Another theory is that it's due to a salicylate compound that is found in grapes naturally and is similar to aspirin. However, the most recent and most likely theory is that the signs are caused by tartaric acid, which is toxic to dogs. Grapes contain variable amounts of tartaric acid, which explains why the severity of the symptoms doesn't always match up with the number of grapes a dog has eaten.
If your dog eats grapes, they're at risk of developing acute kidney failure, which can be fatal.
How many grapes can a dog eat?
There is no determined toxic level when it comes to grapes. This means that just one grape could cause kidney failure in one dog, whereas other dogs may eat much larger numbers and have no kidney issues. Sadly, there's no way of knowing whether a dog will be affected or not, so it's safer to avoid grapes altogether. Dogs who have accidentally eaten grapes are all treated in the same way since it's impossible to predict whether the amount they've eaten will cause a problem.
What should you do if your dog has eaten grapes?
If your dog has eaten grapes, you should contact your veterinarian immediately. Whether they have eaten just one or two grapes or a whole bunch, the risk of kidney damage is still there. This is also the case if they accidentally ate raisins or scavenged a mince pie or fruit cake. Your veterinarian will be able to organize an urgent appointment for them to assess and treat your dog.
Even low numbers have caused severe symptoms, with unfortunate consequences, so you should avoid feeding your dog grapes.
What are the symptoms of grape toxicity?
If your dog has eaten grapes or raisins, you might not notice any symptoms at first. However, if they develop kidney failure, you might see the following symptoms after 24 or 48 hours:
Increased thirst
Increased urination (occasionally no urination if severe)
Nausea
Vomiting
Reduced appetite
Lethargy
Can grape toxicity be treated?
If your dog has eaten grapes or raisins, your veterinarian will need to take measures to prevent them from absorbing any more of the toxin. If they have eaten the offending items recently, your vet will give them an injection to make them vomit so that there's nothing left in their stomach. If your mischievous mutt ate the grapes or raisins more than a few hours earlier, making them vomit won't help. In this case, your veterinarian will give activated charcoal to prevent further absorption in the gut.
Once these measures have been taken, your vet can focus on assessing your dog's kidney function and preventing any further kidney damage. They will take a blood sample to check whether there are any signs of kidney failure. However, this blood sample is often normal since it can take up to 48 hours for the kidneys to be significantly affected. Then they will give your dog lots of fluids via a drip to flush their system and support the kidneys. If your pooch seems nauseous or painful, they will provide treatment to make them feel better. Sadly, even with prompt and intensive treatment, grape toxicity can be fatal.
Summary
Grape toxicity in dogs isn't fully understood yet, but it seems likely that it's related to the tartaric acid they contain. Because the damage that grapes and raisins cause to your dog's kidneys is so severe and sometimes irreversible, it's not worth risking giving your dog even just one grape. Keep your perfect pooch safe by offering them safe dog treats instead.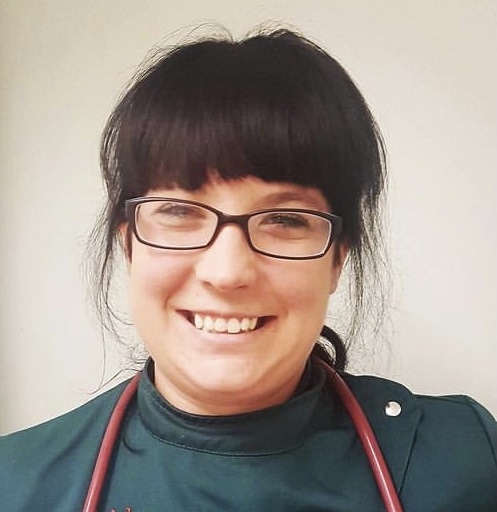 Dr. Hannah Godfrey MRCVS graduated from the Royal Veterinary College in 2011. Although she initially worked in mixed practice treating all species, she found a love for small animal work and has worked exclusively with dogs and cats since 2014. She lives in Wales with her partner, son, and two cats (named Poppy and Ashton Kutcher), and writes comedy fiction in her spare time.