Whether you have lived in Sacramento all your life or you plan to be in town for a couple of days, your four-legged companion will have plenty of leisure-time options. From shopping at Home Depot to several dozen dog parks, there are at least 8 things to do in dog-friendly Sacramento.
Photos by @homedepot & Jackie Rakers / The Dodo
With nearly 250 stores in California alone, Home Depot has become a household name among contractors and DIY enthusiasts alike. Officially, they only allow service animals inside but most store managers tolerate pet dogs when they are leashed and on their best behavior.
Shopping is definitely more fun with Fido, not the least because you don't have to tie it up outside or even worse, leave the animal in the car. The aisles at Home Depot are rather wide, which minimizes the chances of your canine friend knocking something over or injuring itself.
Visiting the dog run at Granite Regional Park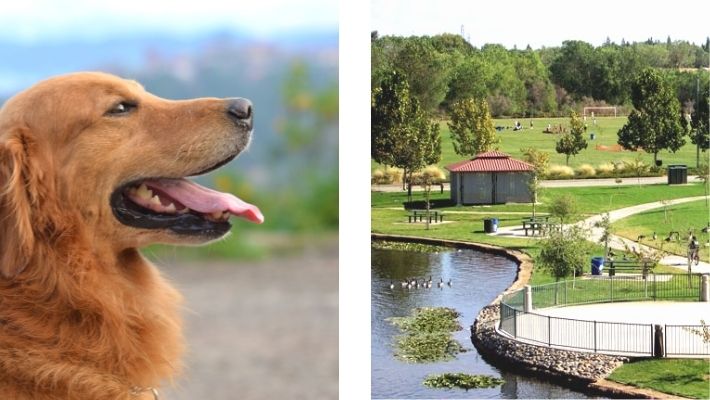 by The HLA Group / Hlagroup.com
As mentioned in the introduction, Sacramento abounds in parks; 223 to be exact. One of them is Granite Regional Park which is quite large and popular among families with children.
Moreover, it features a two-acre fenced dog run that is equipped with waste bags, turf, nightlights, and even a doggo water fountain. The park is open daily from 5 AM to 10 PM.
Riding in a carriage through Old Town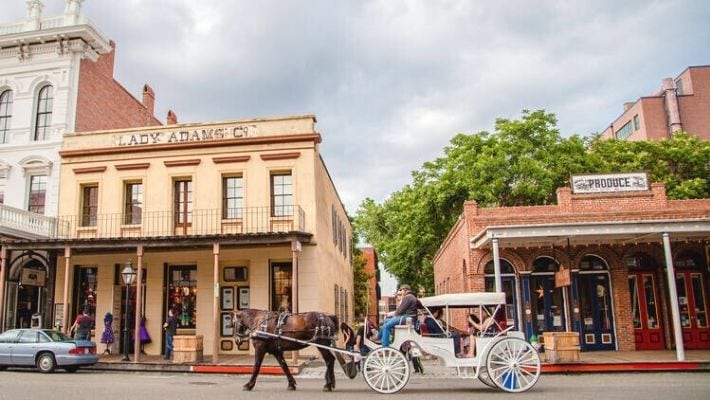 Photos by Carlos Eliason / Visit Sacramento
Sacramento's residents adopted the city charter back in 1849, which means the settlement has a rich history. You can experience its charm in the Old Sacramento Waterfront historic district that offers everything from fine dining to carriage rides.
Speaking of the latter, wagon and carriage rides are offered throughout the year in the Old Town. Private operators allow small dogs on rides so why not take advantage of this perk and take Fido along for a ride through Old Sacramento.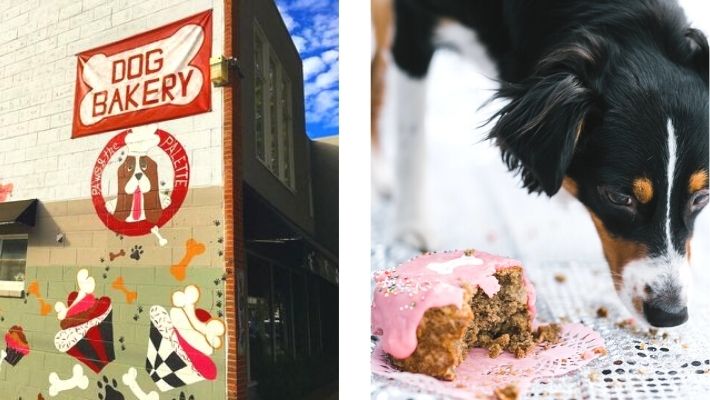 Photos by @streetsofyourtown & @ryangreenleaf / Instagram
Officially labeled as a "dog bakery and boutique," Paws and the Palette is all about sweet canine pleasure. They specialize in healthy dog treats that can be organic and vegan. Also, they have a shop where you can get everything from collars, beds, and jackets to canine jewelry.
Dog owners especially appreciate "the kids' menu," i.e. all the munchies intended for puppies. The bakery advertises specials on social networks and there are plenty of parking spaces nearby.
Cycling down the Sacramento Northern Bike Trail
From Rio Linda in the north to C Street in the south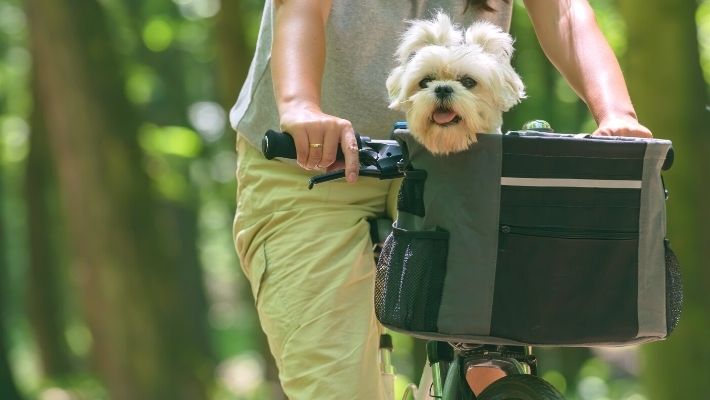 One of 1,600 trails across the United States that used to be railroad tracks, Sacramento Northern Bike Trail is perfect for a ride your dog can join. The trail goes in the direction north- southwest and it's 9.8 miles long.
The rail-trail, as it is commonly referred to, has asphalt as the surface and it runs close to a river most of the way. During summer, it can get quite hot on the trail, so keep the phone number of local vets on speed dial in case of sunstroke.
Discovering Sacramento's literary secrets
Old City Cemetery, 1000 Broadway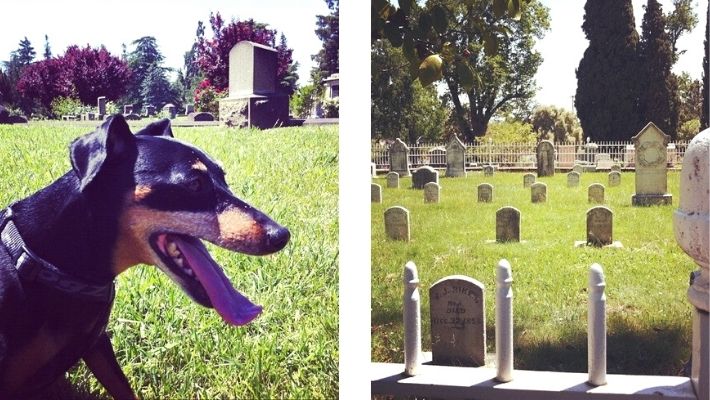 Photos by Crystal C. / Foursquare
Starting from $50, you and your pooch can explore the literary secrets of Sacramento. The event is hosted on Airbnb and it lasts two hours in total. The host is an author and a literary historian that knows Sacramento's literary scene well.
The event is pet-friendly as it takes place in a park. Fido can roam free as you listen to stories about Joan Didion, Raymond Carver, Ernest Hemingway, Maya Angelou, and many other literary figures who paraded through the city's rich literary past.
Playing in Jacinto Creek Dog Park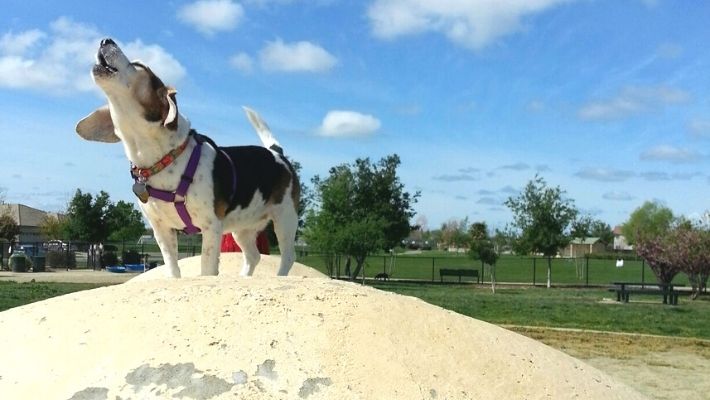 Photos by @jacintocreekdogpark / Facebook
Another park on our list, Jacinto Creek is the park to visit when in Elk Grove. The park is off-leash, fenced, and enriched with various amenities, such as a water spigot, gravel patches, and an obstacle course.
If you're coming with children, then you should know there is a playground nearby. The park is open every day from 7 AM to 9 PM. There are both small and big dogs in the park but they have one thing in common: they are very active (few canines will crawl under a bench, trust us).
Roam the California State Railroad Museum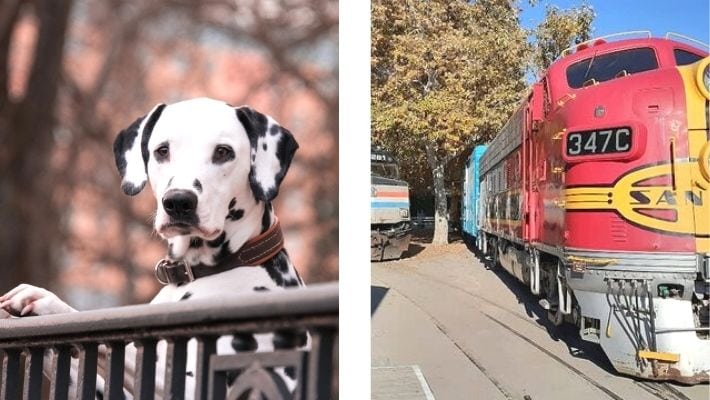 Photo by Canva & @kevinstrainphoto / Instagram 
No, of course, dogs are not allowed inside a museum but a railroad museum can hardly have an "interior." The California State Railroad Museum in Sacramento has a wonderful and rich display of classic locomotives outside, which is ideal if your canine pal is alongside you.
Opened to public since 1976, the museum has 21 locomotives and railroad cars on display. The museum complex is located in Old Sacramento State Historic Park, which means Fido won't get bored. The museum is open every day from 10 AM to 5 PM and the ticket price for adults is $12.
As you've seen from our examples, dog parks are not the only place to take out Fido in Sacramento. From shopaholics to rail buffs, every dog-lover will find something interesting to do in Sacramento with his/her trusted four-legged sidekick.
Is your little companion feeling unwell? Have they gotten off their vaccination schedule while away from home? Book an appointment with The Vets today and enjoy a smooth and stress-free trip to Sacramento.