If you have plans to travel with your pets this summer you are probably wondering what you can do to make your trip go more smoothly. Traveling with a pet, particularly when it involves a plane flight or other public transport can be quite stressful. Here are some top tips to consider when taking your pets away with you on vacation.
Prepare your documents in advance
Some airlines will require a fitness to fly certificate to allow your pet on board. Some pets simply aren't well enough to travel, due to ill health or poor temperament. So speak to your veterinarian to get them checked over.
Some states will require certain paperwork to allow entry, such as proof of rabies vaccination. An accredited veterinarian may need to issue this, so allow time to research your requirements and consult a veterinarian well ahead of your travel date. 
Having a copy of your pet's recent medical history may be a good idea too, in case they end up needing any urgent veterinary care whilst you are away. And although microchipping is not mandatory in the United States, international travel may also require you to have your pet microchipped.
Ensure you have the correct travel crate
If your pet is flying then he will usually need to travel in a carrier or crate in the hold. Most airlines will be able to advise you on their specific requirements, but in general, the crate should be large enough to allow them to stand up in, turn around and lie down. Sherpa-brand carriers are well recognized by most airlines. 
It's good to introduce your pet to its crate well ahead of their journey by making allowing them to sniff it and enter it on their terms. You could encourage them by putting their favorite toys and treats inside. Make sure the crate is well labeled with a 'live animal' sticker and your contact details.
Get them comfortable with the car
Most long journeys begin with a trip in the car, so getting your pet comfortable with cars can help get things off to a good start. From a young age, you should try and build a positive association with the car through short journeys to positive destinations, like interesting walks for dogs. Your pet should receive praise and rewards when he climbs into the car.
You could help by using calming pheromones to help de-stress your pet or use anti-nausea medications if they suffer from travel sickness. This can make his journey more pleasant.
Always secure your pet when driving
Make sure you travel safely by securing your pet with an appropriate pet seatbelt or by keeping him in his crate. You must never allow your pet to travel unrestrained. Not only can it be a distraction to you but could be dangerous in the event of an accident. To keep you and your pet injury-free don't let them ride loose in the back or sit on your lap.
If you have to stop on your journey, don't leave your animal in a parked car. Temperatures in summer can soon cause a car to heat up significantly even with the windows down.
Book your flight well in advance if you want your dog to fly in the cabin with you
Some airlines will allow small breeds of dogs to fly in the cabin rather than in the hold. Dog's generally have to be 20 pounds or less, and will still need to go in a carrier under your seat or a designated spot on the plane for take-off and landing. Airlines usually only have a limited number of spaces for in-cabin pets, so try and book your tickets as soon as possible. You could consider flying at quieter times like midweek to maximize your chances of success.
Try and avoid flying in extremes of temperature
This may not always be practical, but where possible try and avoid traveling in extremes of temperature. If your pet is traveling in the cargo hold, this will be temperature controlled, but he will still need to sit in his crate on the runway whilst waiting to be loaded which could be uncomfortable in extreme heat or cold. Booking a direct flight to your destination is a good way to avoid the amount of time he spends being loaded and unloaded or sat waiting on the tarmac.
Make sure you book pet-friendly accommodation
Research pet-friendly hotels in advance of your travels. Some hotels will have a surcharge to accommodate animals so be aware of this. A ground floor room might be easiest if you have a dog so that you can get him outside to go to the toilet without having to go in lifts or up and downstairs. You could alternatively consider self-catered accommodation which may be even more geared up to having pets to stay.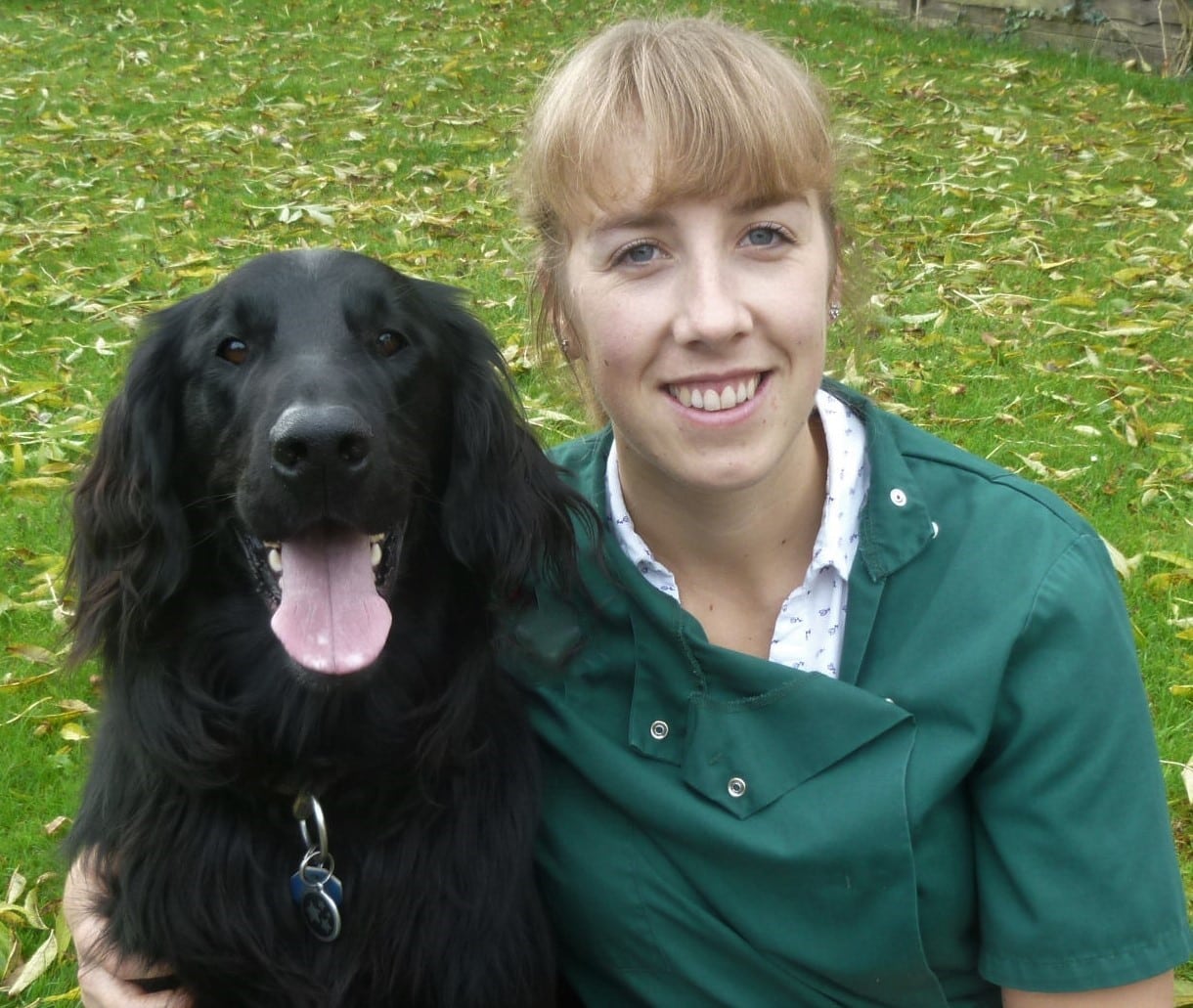 Rebecca is a companion animal vet who has always had a passion for writing and client communication. Since her graduation from the Royal Veterinary college in 2009, she has gained a wealth of experience in first opinion small animal practice, in both clinical and managerial roles. She currently works in the South West and deals with a variety of routine and emergency appointments, but particularly enjoys medicine cases. Outside of work and writing, she enjoys spending time with her family, including her bouncy flat-coated retriever George!